Is your spring wardrobe in need of some sprucing up? Don't miss Macy's Stock-Up Sale, where you can stock up for Spring with all the specials!

Take up to an extra 20% off your purchase with the code SAVE through February 27th.
New Macy's Stock-Up Sale
Once again, Macy's is mixing up its sales. This is the first time in all the years I've been blogging about Macy's that I've seen a stock-up sale.
I'll be honest, I don't see a huge difference between this sale and some of my other favorite Macy's sales: it goes across departments, lasts through the weekend and gives you an additional discount on top of already discounted sale prices.
For example, take this Alfani Tunic sweater I just discovered: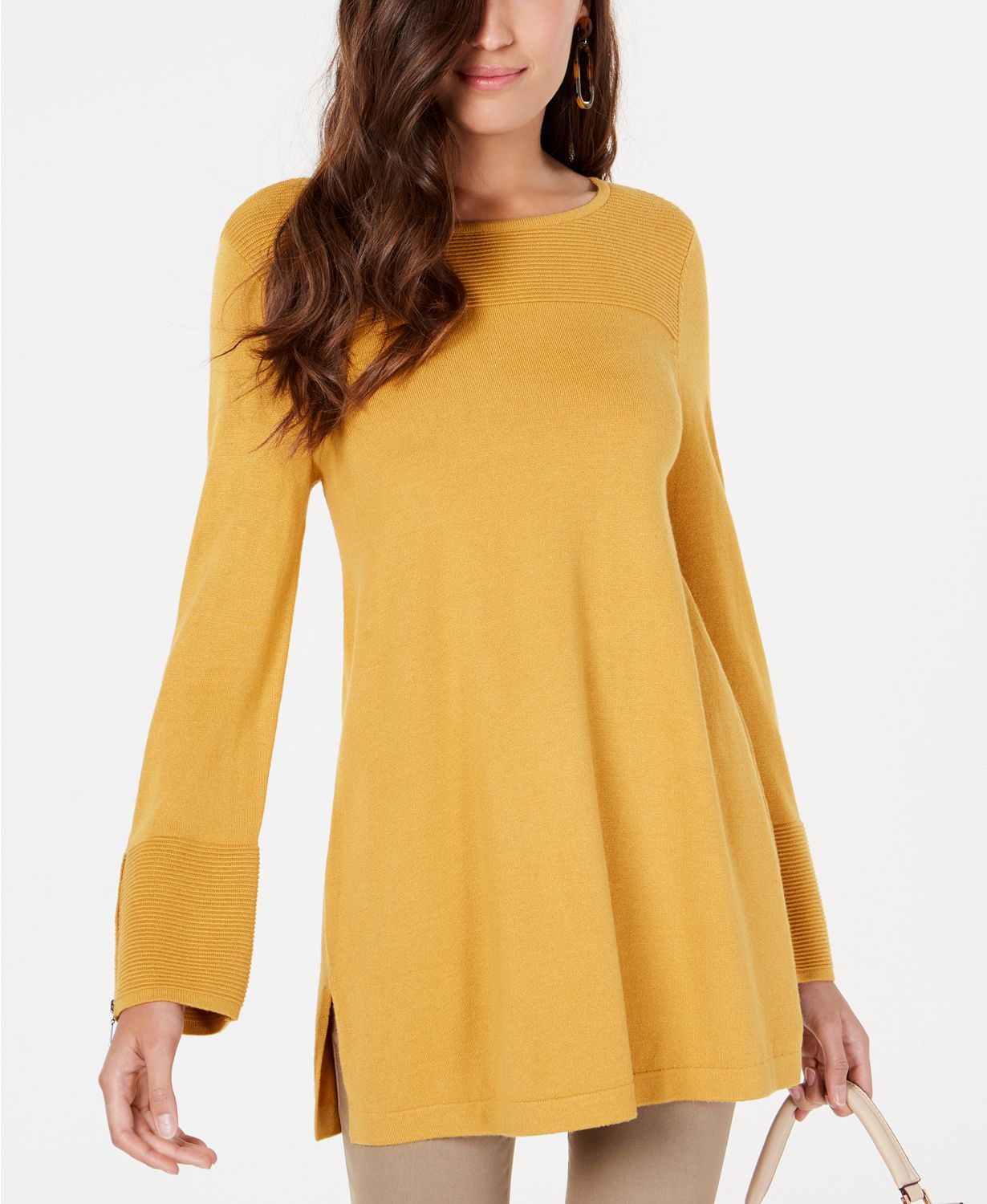 It retails for $59.50 and is on sale right now for $29.99. That's almost 50% off!
But when you add code SAVE to the promo code box at checkout, you save another 20% off, which brings it to a final cost of $23.99.
And there are over 50,000 items on Macys.com that you can apply this discount code on!
Popular Macy's Sales
Don't worry, the popular Macy's Sales you've come to know and love are still around. The cadence of these sales, however, seems to be a little different this year.
I'm still keeping you updated on all the latest Macy's sales, so check these posts frequently to get all the details:
Which of these Macy's sales is your favorite? Call me old-fashioned, but I'm still partial to the One Day Sale. I especially love when the small appliances go on sale with the extra rebate! That's the time I not only stock up for my own kitchen, but for gifts too.
Macy's Stock Up Sale Details
Where to Shop: Macys.com
When to Shop: through February 27, 2022
What you'll Save: Up to 20% off
Code to Use: SAVE