Based on the stack of pink and blue invites on my desk, I'd say it's officially baby season! Ok, so there's no official baby season, but I'm going out on a limb and declaring that it starts about now…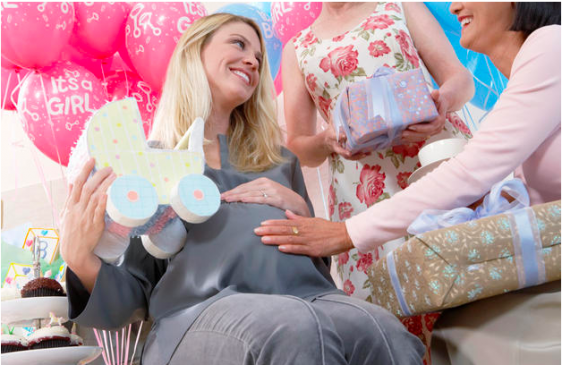 It's thrilling when a lady close to our heart announces her life (and waist size) is about to change. Suddenly, baby items start jumping out as "must haves", tempting us to gather up a whole cart full of stuffed giraffes. While you might feel the urge to buy everything soft and cuddly because it's literally the cutest thing you've ever seen, take time to ensure your gifts are what the mother and baby need.
This is an exciting time for new moms, but it's also nerve-racking and completely overwhelming. They want a gift that's adorable, useful, and with zero hassle involved. I've picked the brains of current mommies-to-be and was asked to deliver the following information. Below are baby gift tips – from the experts – to help you give the perfect gift for the new mommy you adore.
Baby Gift Tips From Mommies-To-Be
Season Sensitivity
A new mommy giggled as she told me that one of her well-meaning friends got her baby a winter coat. The baby is due in June and the coat is for a newborn. With no trips to Alaska planned, she'll have to return or regift that one.
Consider the weather and season the baby will be in and at what stage. A tiny swimsuit might never get worn if it only fits the newborn this winter. Yes, even if it is that cute.
Mail Ahead
For well-traveled parents, it's common to have more than one baby shower. If you're attending a shower that is out of town for the mother, do her a favor and mail the gift to her home address.
I recently attended a shower with this scenario that had the perfect solution. Guests mailed the registry gifts to the parent's address, then brought a little something to unwrap that would easily fit in the mother's suitcase. While we get excited by shiny objects, staying practical in tandem is the greatest gift of all.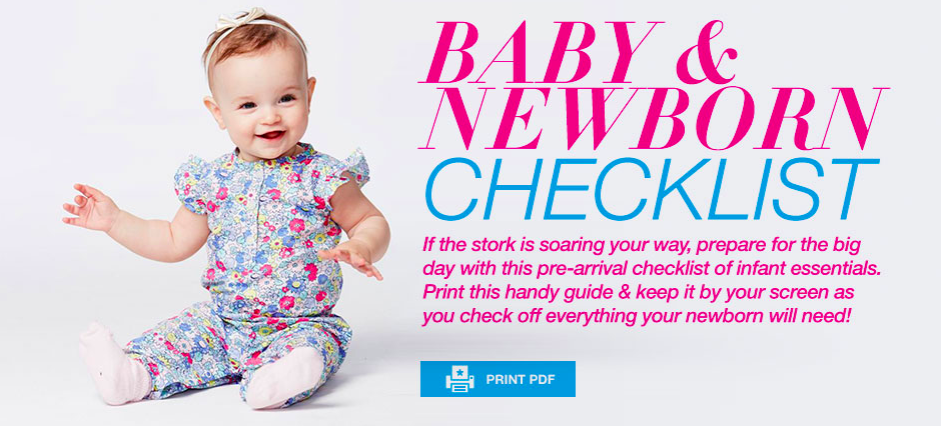 Macy's Checklist
If there's no direction regarding the kind of gifts the couple needs, once again, Macy's comes to the rescue. They put together a killer list of must-have items for new mothers. Download their Baby & Newborn Checklist ASAP.
Chip In
Don't be afraid to gather up a friend or two (or three or four) and split the investment on a big ticket registry item. One mother politely explained that she would rather have those big staples covered – car seat, high chair, stroller – than a closet full of small items.
If you still want to give a gift – just from you – then purchase a smaller item on her list or throw in something recommended in the next section…
Something for Mom
One expecting mother raved about a care package her friend (with babies of her own) put together for her. While it's all about the baby, self-care goodies for the mother are always welcome.
Personalize a gift basket that she can reuse again and again. Then throw in pampering treats she'll be grateful for when she could use some private mommy time; like dark chocolate, bubble bath, lotion or eye cream. For more inspiration, check out 5 Gifts for the Mom-To-Be.
Follow Directions, Please…
It's tempting to go off-script and there are certainly exceptions to every rule, but generally speaking, respect the parent's wishes by following any directions they include.
If they have a registry, most moms (no matter how adventurous they were in college) would love a little predictability in this case. Stick to the registry – it's their literal wish list.
Dadchelor Party
Um…am I the last one to hear about Dadchelor parties? What a fun idea! For the men in your life who are soon-to-be daddies, see how they feel about a little celebration.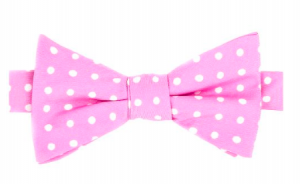 Their gifts will look a little different, but you should be safe giving him a bottle of aspirin with a pink or blue bow tie. Or this Mrs. Prindables Baby Onesie Gift Set is the perfect "You're gonna be a dad!" offering.
What gifts are you excited to give or receive? Spread the word and help more mommies open exactly what they need at their next baby shower!