Did you miss the Macy's One Day Sale? Don't worry – you can still save big this weekend if you act fast because I have a code for you to save an extra 20% off at Macy's with their Super Sunday Sale.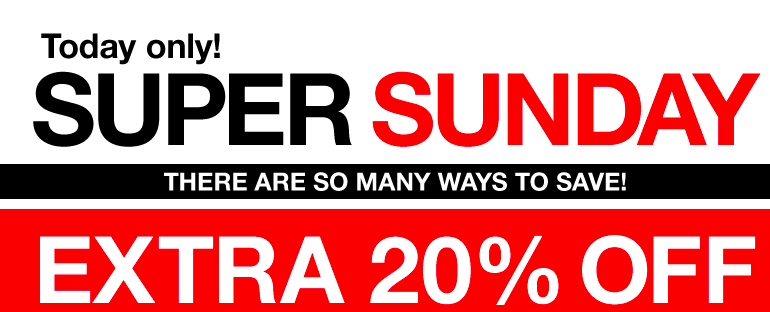 Macy's Super Sunday Sale
What does this mean? Many of your favorite brands will be an extra 20% off their already low Macys.com prices.
Looking to get on trend for an upcoming special event? Then you won't want to miss shopping Impulse Contemporary Brands with looks for every fall fest you'll be going to.
And the best part is you can do ALL of the above for an extra 20% off! But only for a limited time…
One of my favorite pieces of frugal advice is to take something out of your closet before bringing something new in. So before you get ready to go back to work on Monday, this is the perfect time to go through your wardrobe, figure out what pieces you need and take a look on Macys.com to see what looks you can get for less today.
Just to recap, here are all the details you'll need:
Macy's Super Sunday Sale {January 2019}
What: Macy's Super Sunday Sale
When: January 5, 2019
What You'll Save: extra 20% off
Code to Use: SUNDAY
Where to Shop: Macys.com