"The day I stop wearing earrings is the day I stop living," my fashion-obsessed friend once said. And she has a point. Earrings are just so darn pretty and fun to hang on our ears. They can instantly dress up any outfit, and a quality pair can be passed down from generation to generation.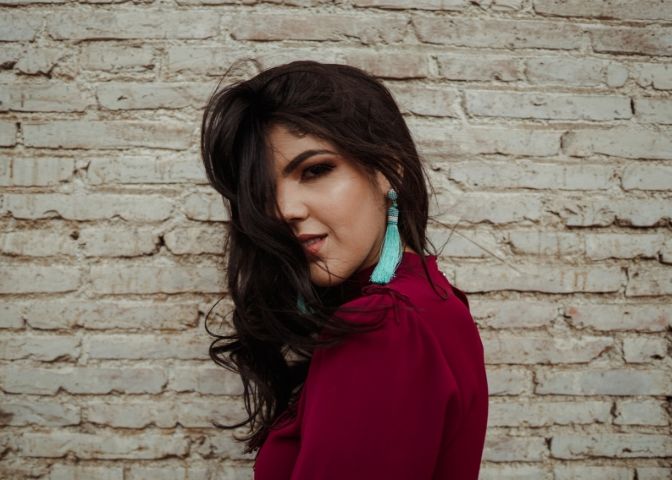 Because of this, it can become overwhelming when you see so many beautiful options to choose from. You've probably noticed that some earrings look better on you than others, but what many people don't understand is why.
Turns out, earrings are not created equal for each person. Your hair length, hair color, and face shape are behind what really makes a pair pop on your lobes. This might explain why some gorgeous pieces look better in the box or while an average pair of studs are your tried-and-true favorite. Rest easy, after you learn your personal earring do's and don't's, you can sift through the endless options with ease and find the ones made for you!
Your Earring Cheat Sheet
The Factors
Hair length – A pair of studs might stand out on a gal with a pixie cut, while those same ornaments hide behind another woman's mane. There's no point in wearing earrings that are buried under long hair, just like a little bit can go a long way if your ears are exposed. Always consider your hair length before you buy.
Hair color – If you have dark hair, it's best to avoid dark earrings that could get lost against it. The same rule applies to certain metals that blend with blonde, red, or grey hair. Look for contrasting colors that will stand out against the background your hair creates. But don't worry, that doesn't make those other earrings off limits, all you have to do is wear an updo and they're fair game.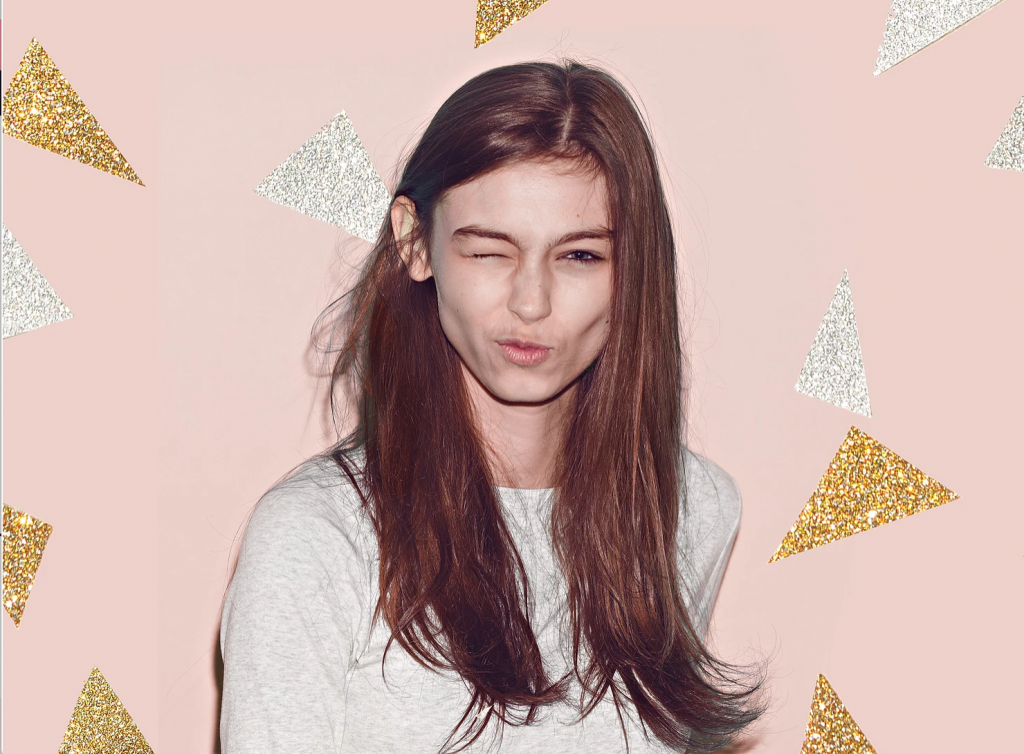 Occasion – Earrings can dress an outfit up or down, so choose ones that align with the dress code. If it's casual, opt for hoops instead of chandelier earrings, and if it's dressy, pull out the bling!
Fashion – While earrings are more timeless than other accessories, certain trends will inevitably go in and out of fashion. The good news is because earrings are so small, you can effortlessly store them until they're ready to make a comeback. Pay attention to the latest looks from trendsetters, fashion magazines, and those stylish neighbors who are always on point.
Face shape – Have you ever considered your face shape when choosing earrings? There's a lot of truth to these principles and they're simple to remember. The general rule is this: add emphasis to where you face is the thinnest. So if you have an oval shape, wear earrings that accentuate your jawline, like hoops and drop earrings. If you have a round-shaped face, wear studs or larger earrings that elongate your neck. Square faces should draw attention away from the jawline with heavier earrings at the top.
The Styles
Hoops – Hoop earrings have a youthful appeal. In general, they're a more casual earring, but not always. You can find them in the most elegant materials and have the best of both worlds – casual elegance. These are great for oval-shaped faces.
Studs – Every woman needs a classic pair of stud earrings. The most versatile of all, you can play with various shapes, sizes, metals, and stones until the end of time. They also make a great gift because they're flattering on all face shapes.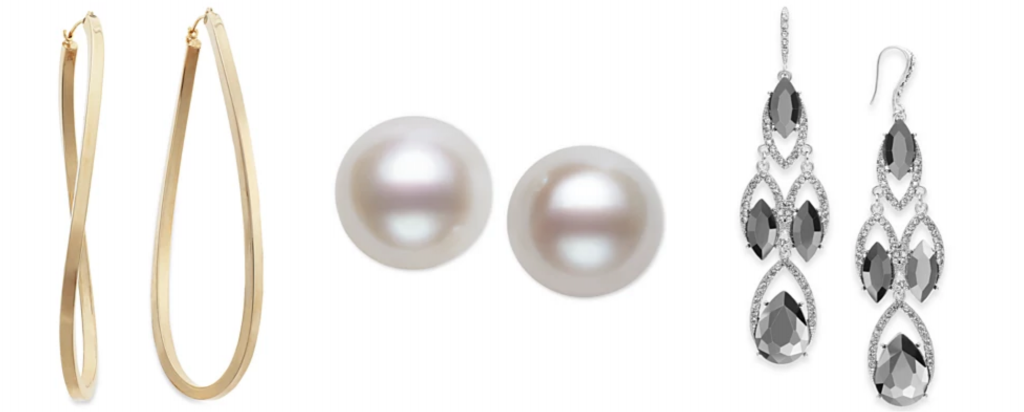 Chandeliers – One pair of chandelier earrings can transform an outfit from casual to upscale. Go as big, bold, and colorful as your personality allows. These are great for women who rock long hair and the ideal face shape is round.
Drops – More conservative than a chandelier and bolder than a stud, drop earrings are a nice balance between the two. This style is ideal for round and oval-shaped faces.
Mismatched – Good news: mismatched earrings are back. So if you've lost one earring and saved the other for "just in case," you can wear them even if that day has never come. If your jar of lost earrings don't go well together, buy something that complements them, they don't have to match!
And there you have it! Now you have all the know-how to quickly spot the perfect pair of earrings, for you and your girlfriends.
Enjoying the rabbit hole of accessories? Check out The Handbag Handbook and find your perfect purse!