You already know the Macy's One Day Sale offers some of Macy's lowest prices of the season, but did you know the Macy's Deals of the Day give you the deepest discounts of the One Day Sale?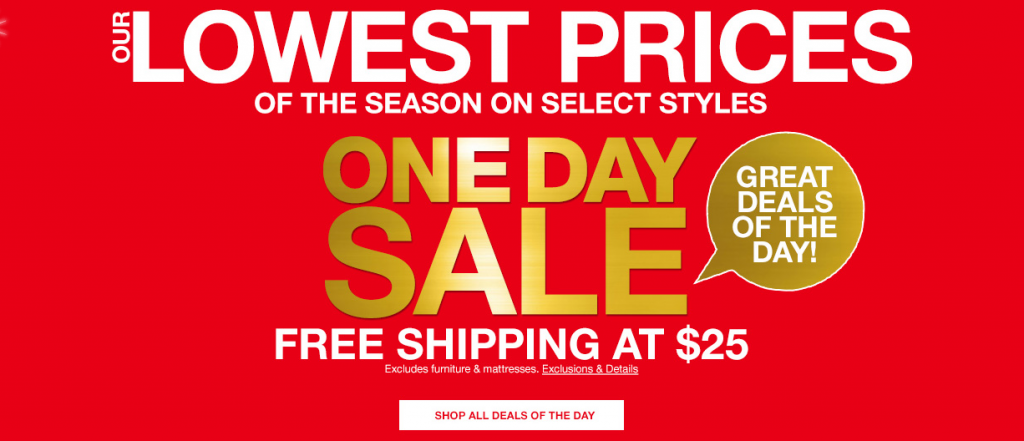 The thing I love most about the Macy's Deals of the Day is that not only do they come from every department, but they're some of the most coveted items of the holidays. We're talking everything from clothing and electronics to kitchen gadgets and jewelry.
For example, take a look at the deals of the day in the jewelry department alone:
$35 All 10k Gold Earrings Regularly Priced at $150
70% Off 10k & 14k Gold Bracelets and Bangles
$59 Men's Diamond Bracelet in Stainless Steel
$699 Men's Diamond Ring in 10k Two-Tone Gold
$29 3-pc Set: 6mm, 8mm and 10 mm Cultured Freshwater Pearl Studs with Sterling Silver
70% off All Boxed 14k Gold or Sterling Silver Children's Jewelry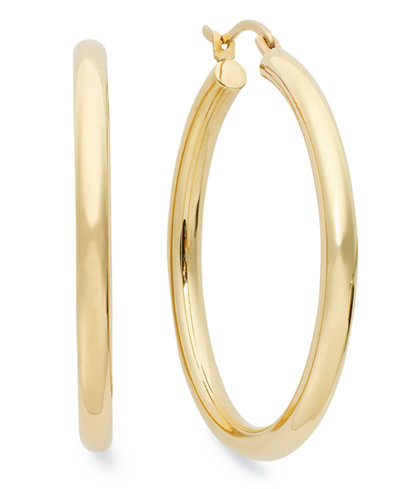 70% off 14k Gold Chains
70% Off Signature diamonds and 14k Signature Gold Jewelry
Your Choice 14k Gold over Resin Diamond Cut or High Polished Hoop Earrings
$59 All Boxed 14k Gold Vermeil Earrings
Your Choice Esquire Sterling Silver Bracelets in Onyx, Tiger's Eye, Sodalite or Azurite
$229 11mm-13mm Cultured Freshwater Pearl Strand With 14k Gold Clasp
With a dozen great jewelry daily deals, imagine the rest of the deals you'll find throughout the store! Plus, you only need to spend $25 to get free shipping on everything you want to put under the tree.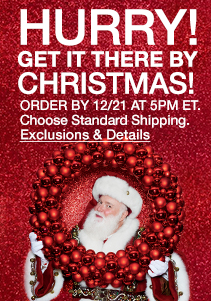 And don't fret about how you're going to get those gifts under the tree by December 25 – even though the Macy's Deals of the Day end on December 16, as long as you get your order into Macys.com by 5pm ET on December 21 and choose standard shipping, you'll receive everything on your wish list by Christmas.