"It's so hot your clothes can iron themselves."
"It's so hot cows are giving evaporated milk."
"It's so hot you can fry an egg on the sidewalk."
If you've caught you or your houseguests saying anything remotely like this, it's time to up your cool.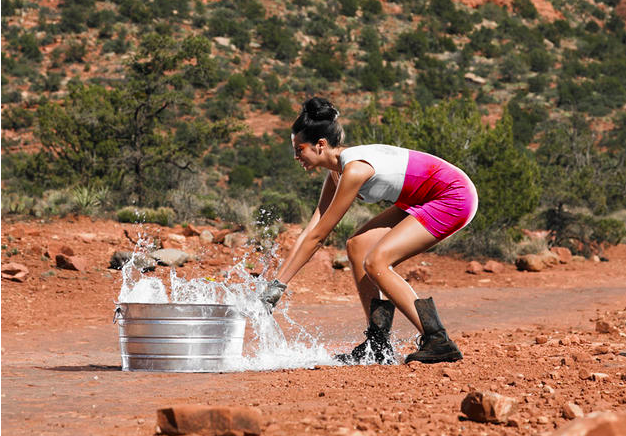 When it's sticky, hot and humid, it's easy to feel sluggish and miss out on a gorgeous day. Why not do everything you can to prime your home for the inevitable heat?
Some places have already seen record temperature highs, so it's time for backup. Macys.com has a plethora of devices to make you cool as a cucumber, even on the hottest days. Below is your beat the heat toolkit to help you make this summer a breeze.
Beat the Heat Toolkit
Facial Mist Spray
For a splash of heaven to cool down, facial mist spray is a secret weapon. Highly underrated, a light, cool mist will leave you and your guests feeling refreshed and recharged anytime, anywhere. If you're looking for something with a little extra pizazz, try this GinZing Energy-Boosting Treatment Lotion Mist from Origins. It gives your senses a pick-me-up while keeping makeup intact.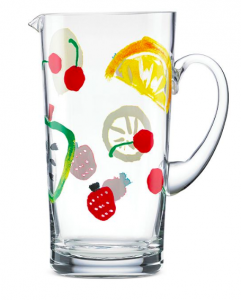 Lemonade Pitcher
Fresh, cold lemonade or ice tea will be a treat for you and your family all summer long. And since it's all about presentation, have fun choosing just the right pitcher to serve your guests. Bring summer to a whole new level with a bright Fiesta pitcher, a sassy Kate Spade pitcher decked out in colorful fruit, or an elegant, Longchamp Cristal D'Arques piece for those special occasions.
Fan
There's no question that every home needs a fan, it's a matter of what kind. Keep cool air circulating with a large fan, a small fan to target your face in hot areas, a rotating fan that moves 180 degrees to give everything in the room attention, or a ceiling fan for overall coverage. If you're looking for something next level, check out the Pure Cool Tower Fan by Dyson. It purifies the air, reports air quality levels, and has a quiet, nighttime setting among other impressive features.
Thermostat
Thermostats today aren't what they used to be. Nest makes thermostats that sync with your phone, allowing you to adjust your home's temperature while you're out and about. Their energy-saving features tell you the temperature, humidity, and have auto-scheduling capabilities, all-in-one. Check out Nest's Thermostat E. and their Learning Thermostat – 3rd Generation, to see which one's right for you!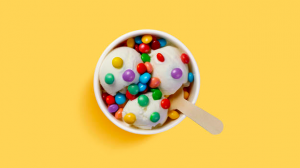 Ice Cream Maker
Nothing, and I mean nothing, beats homemade ice cream. Make your own ice cream, sorbet, or frozen yogurt along with yummy memories that will keep your guests coming back all summer long. Cuisinart and KitchenAid have some options that are definitely on the It List.
Sun Zero Blackout Curtains
A real summertime money saver, Sun Zero blackout curtains block the sun's rays, keeping your home cool and energy efficient. Those ranked at a level 4 have the highest blackout capabilities and their special fibers can reduce outside noise by up to 30 percent! They have a ton of options, textures, and colors to choose from, so you'll not only reap the benefits of a more peaceful sleep, they'll be a beautiful addition to your home's décor.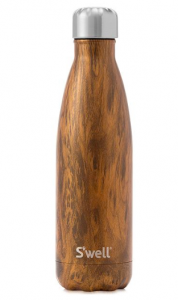 Thermos-style Water Bottle
Whether you're in the comfort of your own home or on the run, a thermos-style beverage cooler is a must when you have to brave the heat. S'well water bottles keep drinks cool for up to 24-hours, they have gorgeous and unique designs, and they're bottle sized, so will easily fit in your cup holder or backpack. They also have a condensation-free exterior design and are BPA-free. Pretty impressive for a water bottle!
Cool Bed Sheets
Have sweet and cool dreams with summertime sheets that breath. Try these Simply Cool Extra Deep Pocket Sheet Sets from Westport. They're machine washable, soft to the touch, and are known for their moisture-managing abilities. They have gorgeous colors to choose from, so they'll look as good as they feel.
While you're in the "get cool" zone, check out these tips from Sami on The BEST Clothes for Keeping Cool While Working Out This Summer and 10 Summer Staples (from a Cali Girl) by yours truly.