The summer sun is scorching, but that doesn't mean you can let up on your summer workouts (especially after you just picked out your perfect swimsuit!).
So how can you keep your cool while working hard this summer? The key is in the clothing.
It should go without saying that you want to avoid dark colors that attract the sun when you're working out outside, but even more than that, you need to pay attention to the material of what you wear.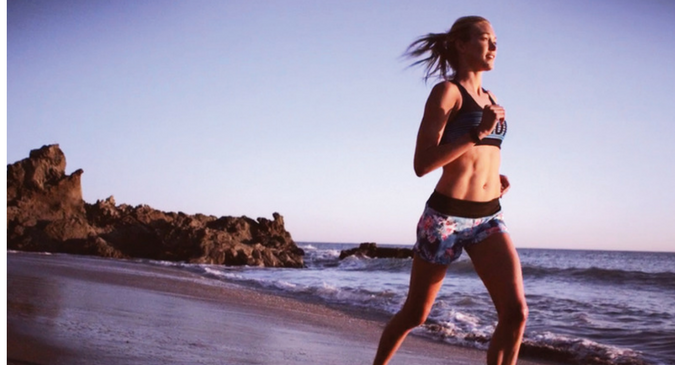 When choosing undergarments and layers that are going to sit on your skin, choose breathable materials that will whisk away sweat and keep you comfortable while reaching your fitness goals.
You also want to look for training shirts and shorts, such as Nike Dri-FIT, that deliver high performance and comfort in breathable style.
Girls and ladies, you may want to consider a distraction-free racerback design, such as Nike's Dry Training tank top, so you can focus on the obstacles ahead of you, not pulling up your straps.
Of course, there are a few other factors you want to keep in mind while sweating during the summer, such as:
Avoid working out during the sun's peak hours, which are from 10am-3pm
Drink lots of water before, during, and after your workout
Avoid drinks filled with sugar and carbonation
Try to maintain a regular sleep schedule
This week, the one thing that won't make you sweat are the prices of your new gear. Macy's has great sales going on this summer. Plus, I'll let you know if they bring back the sale where Nike apparel is an extra 25% off.