As the year starts winding down, it's a great time to enjoy old and new friends by hosting a little get together. Inviting people into your home is a beautiful gesture that says, "come into my private sanctuary."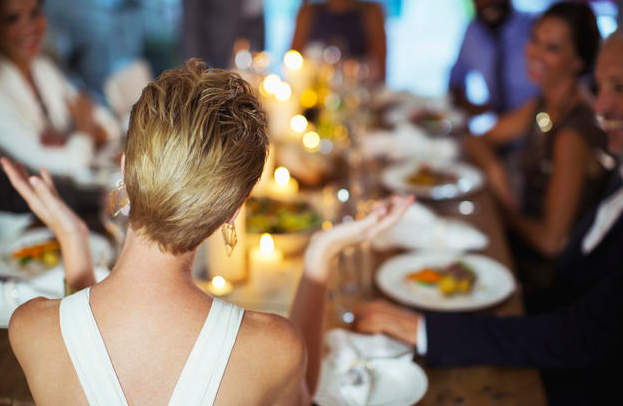 We've all been a houseguest before and have probably observed the right ways to host (and some not so right ways). Whether you're a rookie looking for tips, or the hostess with the mostess covering her bases, below are 10 tips to make guests feel warm and welcome.
Hosting 101 – 10 Tips to Make Guests Feel Welcome!
1. Welcome Mat
Let guests know right away that they're welcome in your home with a friendly welcome mat. Choose one that shows a little personality and possibly humor, if that's your style. If you can make guests smile before they step into your home, you're off to a great start!
2. Coats and Purses
After you greet your guest with a warm hug, offer to put their coat and/or purse away. Place them with care on a coat rack or piece of furniture where they are safe and secure. If you're hosting a larger event, store belongings in a secure room with the door closed so guests can feel certain their belongings are safe. Don't throw their belongings to the side no matter how old or seemingly unimportant they are. Carefully placing their property in a secure place is an instant sign of respect.
3. Environment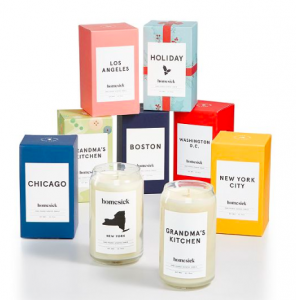 Create an enjoyable environment for your guests with nice lighting, candles to set the mood, and seasonal scents to bring in warm memories. For example, if it's the holiday season, try a nice pumpkin spice candle. A guest might be transported back to their grandmother's house and wonder why they feel so comfortable in your home when they've never been there before!
4. Introductions
In this day of social media connections and effortless travel, it seems our social circles keep expanding. Many of your relationships probably come from all kinds of places – work, school, childhood, organizations. It's important that you make sure everyone has met, and it's helpful to explain how you know them. As a bonus, try mentioning what you enjoy about each person, aka, why they're in your life. For example, "This is Diana. We used to work together and she kept me laughing the whole time!" This gives others context to start more meaningful conversations besides, "So, what do you do?"
5. Beverages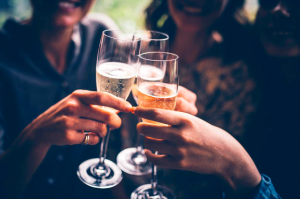 Have an array of beverages so everyone has something to enjoy. Cover various taste pallets, in addition to still and sparkling water, and have a seasonal beverage if it's that time of year. Festive glasses that pop is an extra detail that will make guests feel like they're at a special event.
6. Food
They say the way to a man's heart is through their stomachs, and I think that goes for all guests. Even if you're not serving dinner, people should never be hungry. Have appetizers, snacks, and dessert to keep people smiling. I can't tell you how many times I've bonded with someone over how good the food is. "Wow, have you tried this dip!" is a great icebreaker.
7. Comfort
When your guests reside in the living room, they should be able to relax and unwind. Make sure everyone has a comfortable place to sit, a place to prop up their feet if appropriate, and comfortable accent pillows for extra support.
8. Temperature
Anytime you group people together, the temperature will be slightly warmer than it is normally. Don't hesitate to ask guests how their temperature is and pay attention to social cues – are people are fanning themselves, cracking a window, or shivering? While it's difficult to find the perfect temperature for everyone, you can make sure people are generally comfortable.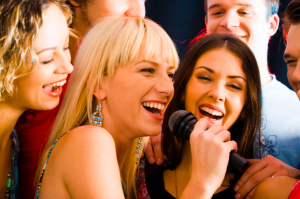 9. Entertainment
When you have close friends over, all you need might just be each other's company. However, when you have a roomful of guests, it's a great idea to have some kind of activity that involves everyone. Abandon the forced conversations with a game! This will open the space for our personalities to come out and are a great way to bond with new people.
10. Goodbyes
As guests leave, tell everyone goodbye and give them a sincere thank you for coming. Thank them for any gifts they've brought and if they've traveled a long distance or went out of their way to attend, acknowledge that too. The goal for you the host is to give everyone an enjoyable time and make them feel important to you.
Throwing a party outdoors? Get extra tips on how to make it the event of the year with How to Throw the Perfect Outdoor Party!