Sunshine has the power to make even Debbie Downer turn her frown upside down, so it's time to make some sweet summer memories. Before you dive into the vacation-mode pool, there are a few summer staples to pick up that will keep you in the fun zone.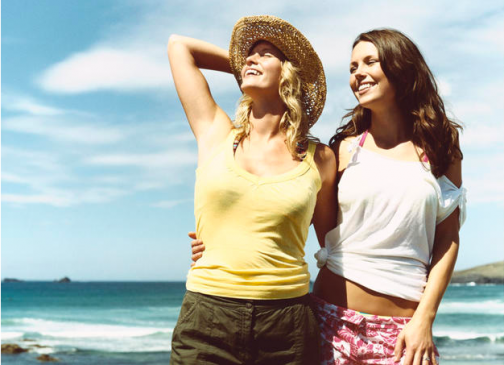 After living in sunny Los Angeles for 10 years, it feels like I've earned a Ph.D. in this season. Below is a list of summer must-haves that I absolutely won't start this season without. Stay cool, safe, and oh so chic with these 10 summer staples.
10 Summer Staples (from a Cali Girl)
Lip Protection
While many of us are great at packing sunscreen, our lips are often neglected. After a few freckles developed on my lip one sun-exposed summer, I decided to always have protective lip balm on hand. Elizabeth Arden's Eight Hour Nourishing Lip Balm feels incredible and has an SPF of 20.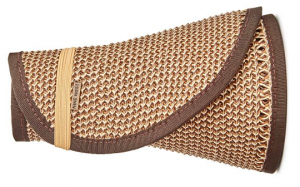 The Roll-Up Visor
This item is equal parts smart and fabulous. Who doesn't feel like a movie star in a large, floppy hat? And that hat will keep your skin safe from the sun. My favorite find is the roll-up, packable sun visor – like this one from Nine West. Now it can easily travel to your next vacation, where it's meant to go!
Strategic Sandals
While it may seem obvious to have summer sandals, the key is having the right ones. I can't tell you how many times I've started summer missing the essentials because I had five pairs of the same kind in my closet. We basically need three types:
Flip flops for the pool.
 Leather sandals that are both classy and comfortable.
 Sandal wedges for evening (perfectly paired with a maxi dress).
These three will have you covered for most any summer social.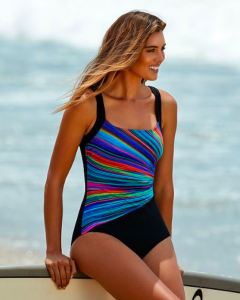 Smart Swimsuit
Be thoughtful about choosing a swimsuit by asking yourself these three questions:
Will I tan (lay out) in this? If so, you want a bikini with minimal straps or completely strapless.
Will I be athletic? Aka swimming or diving? Then you want a swimsuit that supports your bust.
Will I even get it wet? You might want a "lounge by the pool in Vegas" style swimsuit. If so, why not have fun choosing something with charms, sequins, or shimmery designs?
Beach Towel
Beach towels are a summer necessity. Give those bath towels a break and pick a few meant for the sand like these fun designs from The Martha Stewart Collection. Bright colors will help you remember where they belong and are hard to forget as you gather up your beach day gear.
Bluetooth Speaker
There are songs to this day that remind me of summer when I was a kid. Create more memories with a Bluetooth speaker by bringing your soundtrack with you! I love the JBL speaker. It keeps a long charge, has incredible sound, and the best part? It's waterproof.
Folding Shades
There is no shortage of sunglasses in the world, but I have to rave about my Ray-Bans. I've had them about three years and these folding wayfarers have been fantastic.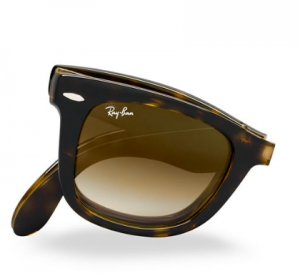 They look cool, have great sun protection, are hardly scratched (I've dropped them more times than I'm comfortable to admit), and the folding, oh! The folding. They are the absolute best travel sunglasses on the planet.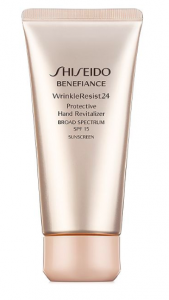 Sunscreen – For Face AND Hands
In addition to wearing your floppy hat, protect that face with a quality sunscreen. And if you plan on swimming, make sure it's waterproof. My hand model friend is always preaching to not only put sunscreen on our face, but on our hands. Those age spots our parents have are often caused by the sun.
Beach Tote
With all these summer essentials, you'll need something to carry them in. Don't risk ruining your nice, leather purse with sunscreen and sand. Pick a fun beach tote meant for the beach! I'm obsessed with these beach totes by Vera Bradley who somehow created the perfect balance of festive and classic.
Self-Tanner
This white girl's best friend, self-tanner eliminates the pasty pale without putting yourself under the sun's harmful rays. You can go with a lotion or my favorite – Tan Towels.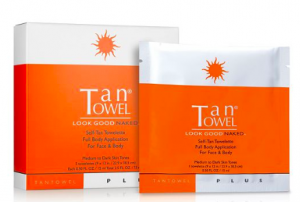 I discovered these puppies a few years ago and have ditched the spray tan scene ever since. These magical wipes are mess-free (they wipe on clear) and blend so well you don't have to worry about streaks. In my opinion, they're better than a spray tan – more cost-efficient, and you can apply them quickly for those last minute "I need to wear a dress?!" events. Bronzer is also gorgeous on most skin types. Read up on how to Get Your Glow On this Summer by Sami!