Can you feel it? Love is in the air. And we all know what comes after love…marriage!
With wedding season upon us, many of us will be attending weddings (and some of you may even be planning your own), so we asked a bride-to-be to share her 3 "Wedding Registry Must-Haves".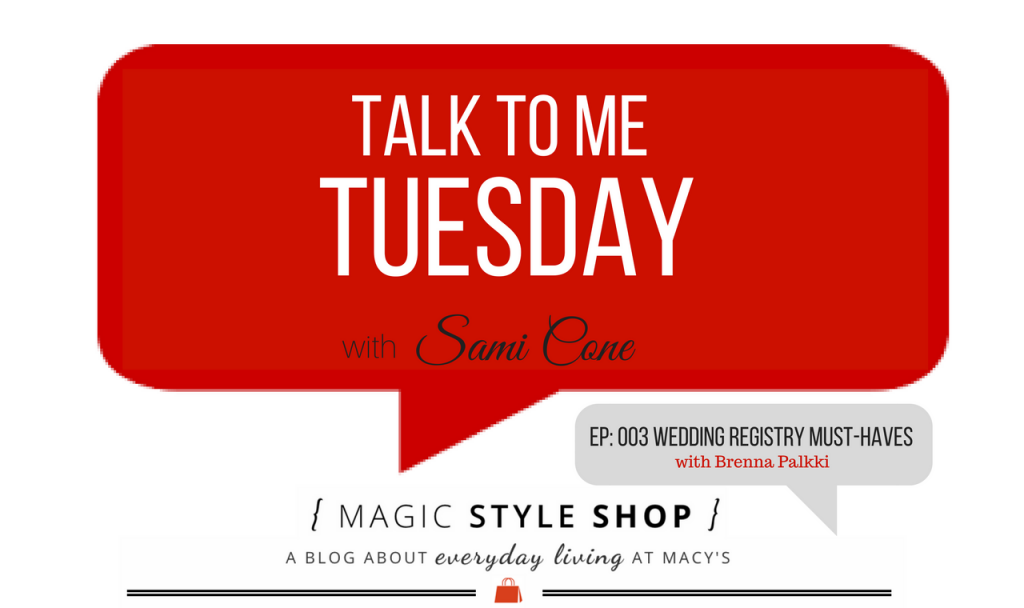 Every Tuesday, we bring you short videos featuring some of your favorite bloggers and personalities, asking them about their "must-haves" for different life events.
This week's featured friend is Brenna Palkki. Brenna is excited to get married in July, so she's sharing her 3 wedding registry must-haves with us today:
In case you missed any of Brenna's tips in the video, here they are (with links to her must-haves in each category):
Brenna's Top 3 Wedding Registry Must-Haves
1. Stand Mixer
Every kitchen needs a stand mixer. Period.
Brenna's pick: KitchenAid 5 Qt. Artisan Stand Mixer
2. Sheets & Bedding
There's no better way to start a new marriage than with a beautiful (& comfortable) new bedding set as a married couple.
Brenna's pick: Hotel Collection Bedding
3. Vacuum
Every new couple needs a powerful, lightweight vacuum to keep their new home clean and ready to welcome visitors (after the honeymoon, of course).
Brenna's pick: Shark Navigator Light Vacuum
So whether you are attending a wedding this summer or planning your own, we hope these insights from a bride-to-be will help with your gift planning.
Through tonight, you can save an extra 30-50% off these home goods and more at Macys.com with the 48-hour home sale. But hurry, it ends tonight and the home sale is ONLY online.
Come back next week for another episode of "Talk to Me Tuesday"!