Welcome to the 2nd part of our Travel Series – Traveling Tropical! This one's for the folks gearing up to see lush greenery, sandy beaches, and crystal clear water.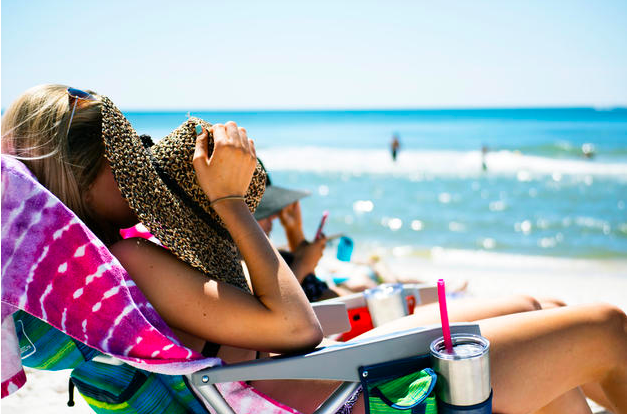 Before your adventure begins, it's important to note: extreme temperatures call for an upgrade to your standard travel list. Yes, you'll need underwear and a toothbrush, but you'll also want extra staples to optimize your fun in the sun. So read below to get the skinny on those necessities and make this tropical vacation your best one yet!
Traveling Tropical Checklist
Sunscreen
When you return from your vacation, you want people to say, "Were you on vacation?" Not, "Did you get stranded on an island with no shade?" The lobster look is not cool and it's horrible for your skin. Choose a safe, waterproof sunscreen with lasting power. And don't forget to reapply!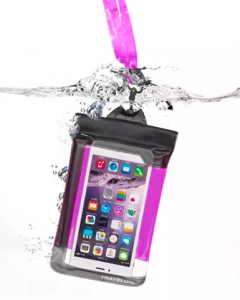 Waterproof Phone Pouch
Don't become a tourist horror story by dropping your phone in the ocean and spending the rest of your vacation trying to locate an AT&T store. Cover your rear and your phone with a waterproof phone pouch.
Smart Footwear
I've said it before and I'll say it again: Footwear will make or break your travel experience. Bring a pair of comfortable flip flops for the beach, hiking shoes with a good grip (possibly waterproof), and one pair of versatile heels or wedges for those nights you feel like dressing up.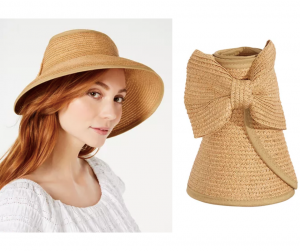 Hats, Hats, Many Hats!
Hats should be your vacation sidekick, there to protect you from direct sunlight.
I am obsessed with the roll-up visor. It gives that fabulous, floppy hat experience without the danger of smashing it in your luggage. Also, bring a baseball cap for good measure on those days you're going sightseeing or hiking. To be used WITH sunscreen, not as a substitute!
Rain Gear
Tropical weather often comes with unpredictable rainfall – something that tourists forget to prepare for. To keep your travel light, throw a poncho in your purse and pull it out for protection in a downpour.
Bug Repellent
Every area is different, but tropical weather is also known for having bugs. Bug repellant can be expensive and scarce depending on how remote your location is – take your own and use as needed.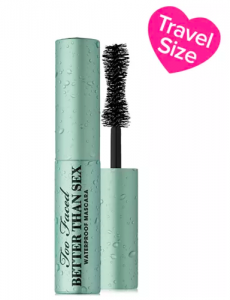 Waterproof Mascara
Let your lashes stay fabulous on dry land and in the sea with a great waterproof mascara. Then you can focus on your next adventure instead of worrying about raccoon eyes.
Shades
The right sunglasses not only make you feel cool, they allow you to enjoy the outdoor rays instead of shielding your eyes from them. Get a scratch resistant pair of shades that embody your vibe.
Hand-Held Misting Fan
When the heat is too much to bear, a little travel fan with a spritzer like this SPT Personal Hand-Held Misting Fan can make all the difference in the world. And if you really want to make friends on that tour bus without an air conditioner, let your neighbors reap the benefits of your expert packing and share the love.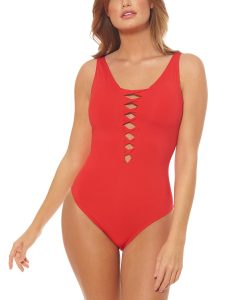 The RIGHT Swimsuit
This one seems obvious but it comes with a caveat: Make sure the beautiful swimsuit you choose works with the activities you decide to try. For example, if you decide to take surfing lessons, a string bikini that's meant for lounging around a pool won't protect you from the waves. Then, you just might lose half of your bikini in the ocean. Bring a couple of options to capitalize on each experience, whether you're tanning or snorkeling.
After you've packed these items, you'll be well on your way to a successful tropical vacation.
Traveling Abroad? Don't miss the first piece of this traveling series: Traveling Abroad Checklist.