Get excited, you're traveling abroad! Whether you're headed to the castles of Ireland or the jungles of Africa – you're in for a change of scenery, culture, and time zone.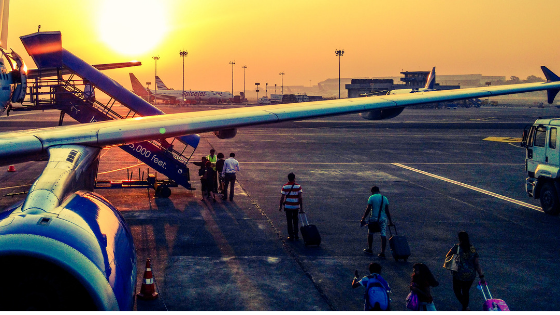 While each country is different, there are certain must-haves every traveler should bring to make their trip safer and more enjoyable. So below is a travel checklist to remind you of all the staples you'll need for successfully traveling abroad.
Traveling Abroad Checklist
Passport
Don't forget that passport! Keep it protected in a passport case with other important documentation, like your flight information and your children's passports if this is a family trip. It's also a good idea to have a scanned photocopy in your luggage, just in case of an emergency.
Crossbody Purse or Fanny Pack
The crossbody purse is an excellent way to keep those purse-snatchers at bay. Choose one with a quality strap that you can adjust for comfort. Another option is to use a fanny pack. Don't worry, they've come back into fashion so you can enjoy the convenience without the shame of sporting a "mom pack."
Travel Adaptor
Travel adaptors are small but mighty and should be with you at all times. This one by Travelon is neon green and will stand out so you don't forget it at the hotel!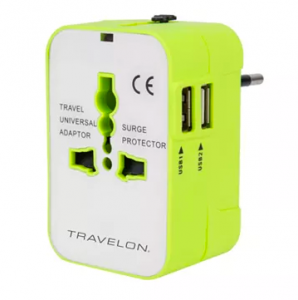 Comfortable Shoes
Repeat after me, "comfortable shoes are non-negotiable." And say it like you mean it! Comfortable shoes are quite literally the foundation of your travel. Select a neutral color that is lightweight and breathable. Bonus points for shoes that easily slide on and off for those times you're on a plane for hours on end. Start your search in Macy's walking shoe section for endless options.
Luggage
As an international traveler, a quality set of luggage with a good warranty is well worth the investment. Find the durability and size you prefer, while also having fun with a color or pattern that will stand out at baggage claim. And your kids will feel like rockstars if you let them pick out their own kid's suitcase.
Luggage Tags
Make sure you have a secure tag with your contact info on every piece of luggage. Losing luggage in another country will be a nightmare without it! Selecting fun luggage tags will also help you identify which bag is yours if you're sporting a basic black suitcase.
Noise Cancellers
Block out any noise with earplugs or noise canceling headphones. Great for catching Z's on the plane or in those moments during the day that jet lag gets the best of you and it's time for an afternoon nap.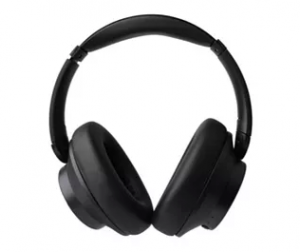 Sleep Mask
These are simple to pack, so it's a no-brainer. A sleep mask paired with noise cancelers will help you rest like a baby. Block out the light and get the solace you need anytime, anywhere.
Travel Pillow
Sticking with the sleep theme, a travel pillow will give you a more peaceful sleep and save your neck on those crowded flights in coach that would otherwise be wildly uncomfortable. After you experience the benefits of a travel pillow on a long flight, you'll wonder how you ever went without it. Learn how to have better sleep overall here.
Hand Sanitizer
Fight off germs with a hand sanitizer for you and the whole family. I love this one by Dr. Bronner's. It has a natural lavender scent, comes in a travel-size (TSA approved), and is organic, so free of nasty chemicals.
Travel Bottle Kit
Put all your favorite liquid products in travel bottle containers that meet TSA carry-on requirements. In addition to following the rules, these will help the security process go a lot smoother.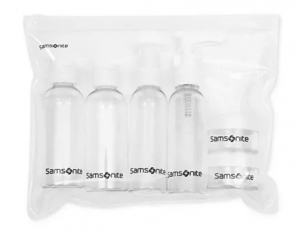 RFID Blockers
For ninja-level security while traveling abroad, use an RFID Blocking Undergarment Waist Pouch. This one by Travelon fits around your midsection and "Effectively blocks RFID readers from capturing information protecting your identity and valuables." Because you can never be too careful…
Luggage Scale
This gem will keep you from ever being "that guy" at the airport again. You know, the one with their luggage open, frantically trying to reorganize everything in a hurry, while putting on seven different sweaters. Know what your luggage weighs before you get to the airport with a luggage scale. It'll eliminate overweight fees and the anxiety that goes with it while traveling abroad. 
After you get these items checked off your list, you can sit back and enjoy the fruits of your labor. Have a nice flight!
Have different travel plans, like a tropical vacation or a camping trip? We have two more travel checklists coming in hot. Stay tuned for the rest of this Travel Checklist Series!