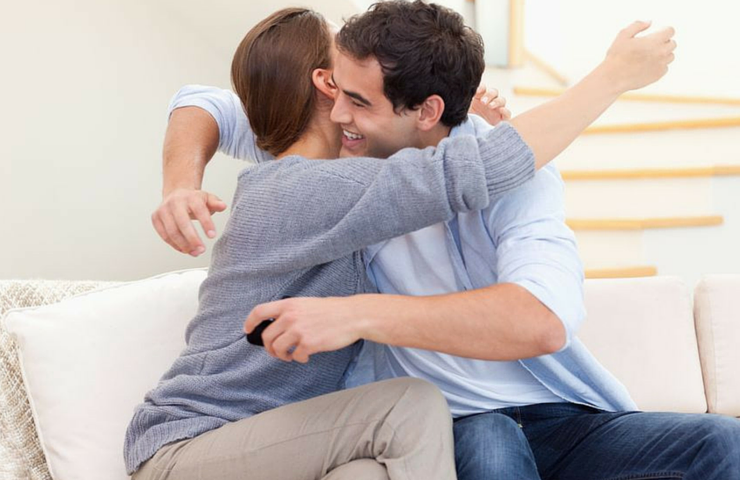 If you're getting engaged, or plan to, you probably know the ring can be a big part of the cost of getting married. It doesn't have to be. Although Macy's has a wide-ranging collection of diamond engagement rings for every budget, you might be more interested in a nontraditional engagement ring. Here are a few unusual stones and settings to consider:
Choose your favorite color.
What color makes you happy? It's your big day and your life together, so choose what speaks to you. Emerald engagement rings are becoming popular, although they require a bit of TLC.
Unconventional beauty. Make the diamond the side dish, not the main course. This RARE by GEMFIELDS Certified Ruby is a striking choice that comes with Macy's Worry No More fine jewelry protection guarantee.
Meaningful gems. Birthstone rings have come a long way from high school promise rings. Why not incorporate them into your design? You can also choose stones by their mythological or historical meanings. Or choose a stone based on the month you met your beloved. These Victoria Townsend cocktail rings in semiprecious stones are a nontraditional favorite. So bold and beautiful on the left hand.
Something blue. While they come in many colors, including clear, blue sapphires have always been a beautiful stand-in for a diamond and are almost as hard on the Mohs hardness scale. They have been a famous diamond substitute for a long time, and recently popularized by Britain's Princess Kate.
Colored diamonds. It's the most unexpected twist on traditional, and very striking. Le Vian's Chocolatier diamond is art deco inspired and offset by clean white diamonds.
Antique style rings. Especially from an era you both love, these can be far more meaningful than a modern-cut stone in a cookie-cutter setting. Le Vian rhodolite garnet and chocolate diamonds ring in rose gold is a modern take on vintage inspiration.
Nontraditional gemstones. You'd be amazed how many brides are choosing designs in moonstone, lapis and other semi-precious gems and minerals. All are making their way up the heart chart. This Tanzanite square halo ring in rose gold is a stunning choice.
You'll personalize your wedding; why not think outside the box and wear a symbol of everlasting love that is uniquely you, too?