There's so much talk about 'what to wear,' but really, it's what's on the inside that counts. Inside our blouse, that is.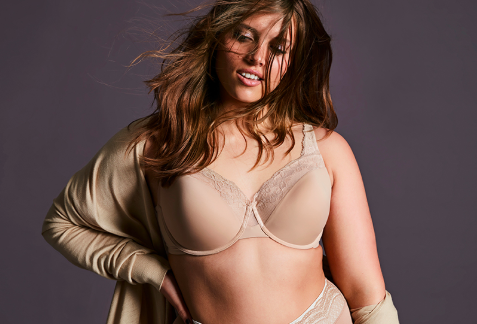 A good bra can take a top from blah to ta-dah! and make you feel like a million bucks in the process. Whether you're working out, lounging at home, or wearing a V-neck that goes down to your belly button, be ready for whatever situation comes your way. Below is a comprehensive bra briefing that will make sure you're covered (literally) for any bra situation with 6 unmentionables totally worth mentioning.
The Bra Brief – 6 Unmentionables Worth Mentioning
1. The Plain Jane Bra
Let's start simple. This bra offers support but is not meant to work any miracles. It should be an extension of your normal shape and size, with a light fabric (but thick enough to cover any cold spells). These work best in basic colors like white, black and nude. Lace or any other textures can get tricky since you're probably wearing these under a simple t-shirt. Keep a smooth fabric that's easy to wash.
Activities: Grocery shopping. Running to pick up the kids. Low-key lunches. Farmer's market strolls. "Ah! The neighbors are at the door" moments.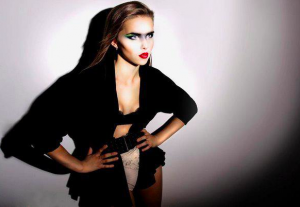 2. The Come-Hither Bra
Ok, normal bra rules don't apply here because, let's face it, this bra isn't for you. These are the only bras that aren't about comfort, it's about that WOW factor. It's for any secret photoshoot you're doing for someone special, or for that honeymoon-level, gift-wrapped night that will make your partner do a cartoon wolf whistle when you disrobe. So what's a girl to buy? In this case, you want a matching set of lingerie that fits like a glove. Because most of us only have one or two sets like this, have fun with it! Get something see-through, lacy, with wild colors, let your imagination go wild! The only rule is you must feel like a queen wearing it.
Activities: Photoshoots, honeymoons, anniversaries, Valentine's Day, or any blush-worthy moments.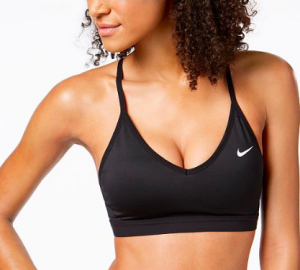 3. The Sporty Spice Bra
Let's now do a 180. This bra is all about support. Support while you run, sweat, whatever. Fit is crucial to keep you in the zone and out of your head – the last thing you want to do is slow down because you don't feel supported up top. Women with a larger breast-size will want cup support, possibly with an underwire. Leave stitched straps behind and go for bonded seams to avoid skin irritation. If your weight fluctuates, look for a three-row hook option to make sure you always have a custom fit.
Activities: Jogging, hiking, any sports, or chasing your incredibly fast children around the playground.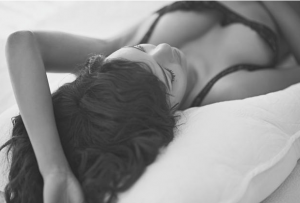 4. The Sexy Beast Bra
Rawrrrr…. This bra is one notch below "come hither" because you're going out on the town. You want next-level attention in that area so for the smaller to more normal sized busts, padding and underwire is a must. For the larger-chested girls, you want something that lifts and separates with no padding (except protection from having your headlights take stage). Try a bra that offers a low center front so you can wear those V-neck tops without having to constantly make adjustments.
Activities: Going out, date night, Vegas weekend, vacation time, a photo shoot for that dating profile you keep putting off.
5. The Strap-Free Bra
There are times in life where every woman needs to summon her strapless bra. They might not come out often, but when they do, there's usually a tinge of dread. Just like a man, it's so hard to find a good strapless bra. Not anymore. With all the options out there, it's well worth finding "the one" because once you have it, you don't have to look again, unless the manufacturing gods are against you and they discontinue your soul mate. Start your strapless bra search here.
Activities: Strapless tops and dresses, over-the-shoulder blouses that need that sexy "is she wearing a bra?" look.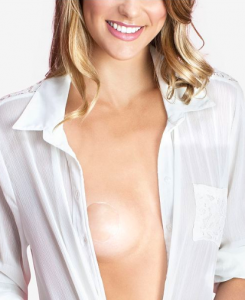 6. The 'Is this even a bra?' Bra
This one's for those tops you love but have a "you figure it out" attitude with their backless, strappy, low-cut designs. The best bet you have are breast petals to protect yourself from poking out of your dress or from being revealed altogether.
No outfit is worth it if you're constantly in fear of pulling a Janet Jackson at the Super Bowl. 98% of women will have to wear breast petals someday (that is a totally made up stat). Get them now so you're not running to a drugstore last minute, scrambling to find something that could very well tear your nipples off. Choose between silicone, gel, or disposable – and make sure they have a good, quality adhesive. Read those product reviews before your purchase!
Activities: Red carpet events, photo shoots, or any top/dress you can go bra-less in but are afraid your headlights will show.
With these 5 bra staples, you'll have a lot more ease finding something to wear because there are no limits! And while you're looking for important things that can't be seen, find the perfume that floats your boat by hopping over to Your Signature Scent – Our 5-Step System.
Plus, you can save even more right now during their Lingerie sale, where you can take 25-50% off select bras, underwear, and lingerie!