This year's Macy's Cyber Monday is unbeatable.
Whether you're looking to get those Christmas gifts checked off your list or stock up shopping needs for your own home, Macy's Cyber Monday sale is the place to shop.
And the best part about it? You don't have to wait until Cyber Monday to start saving because Macy's Cyber Monday Specials start NOW.

Check out just some of the Macy's Cyber Monday ad below where you can not only get an overview of all the thousands of items on sale today, but hopefully find some of the specific items you've been looking out for: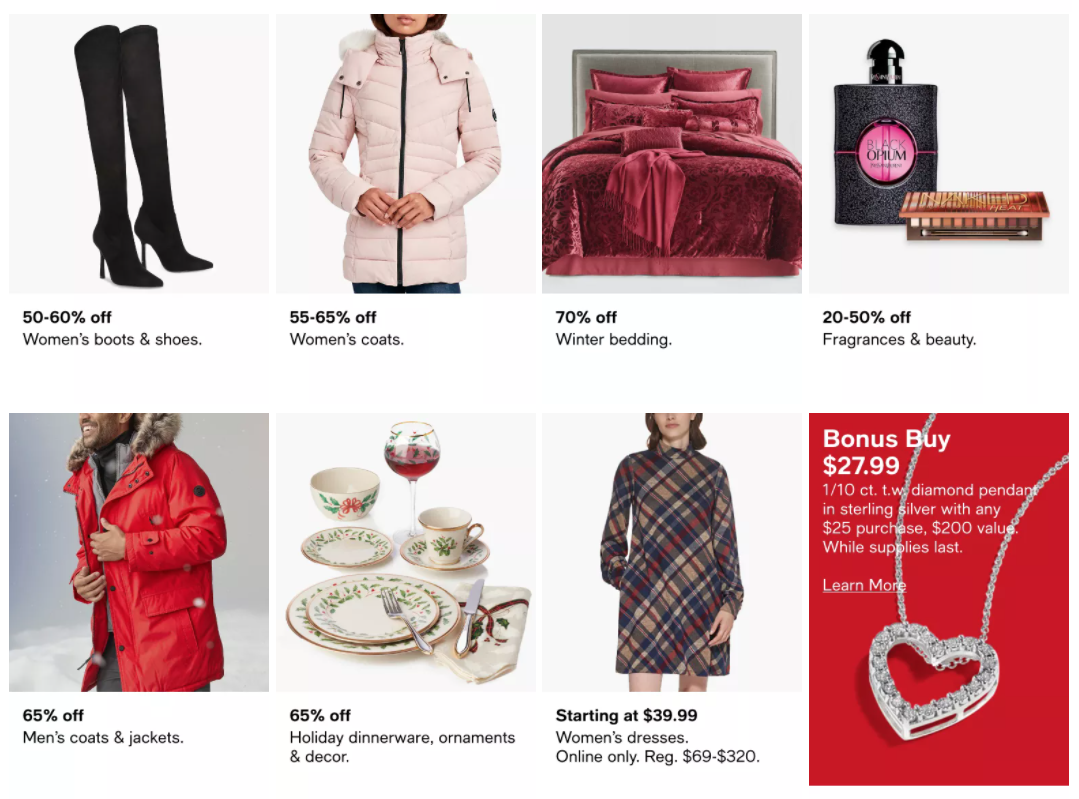 Whatever you do, just don't wait long. You can save up to an extra 20% off when you use the code CYBER. You'll also score free shipping with orders $25 and up.
Plus, the diamond pendant Bonus Buy is back! With any purchase of $25 or more, you can get a diamond pendant – valued at $200 – for just $27.99.

Keep in mind, as long as you order your gifts by 5pm on 12/18, they will get there in time for Christmas.
Check out the first page and the last page of the ad scan for all the details on how to save, then turn the pages to start shopping!