You've seen them: the pictures of stylish celebrity moms looking like they have it all together while walking with their kids through New York City?
How do they achieve that effortless style and functionality? We asked an expert to share their 3 "City Mom Must-Haves".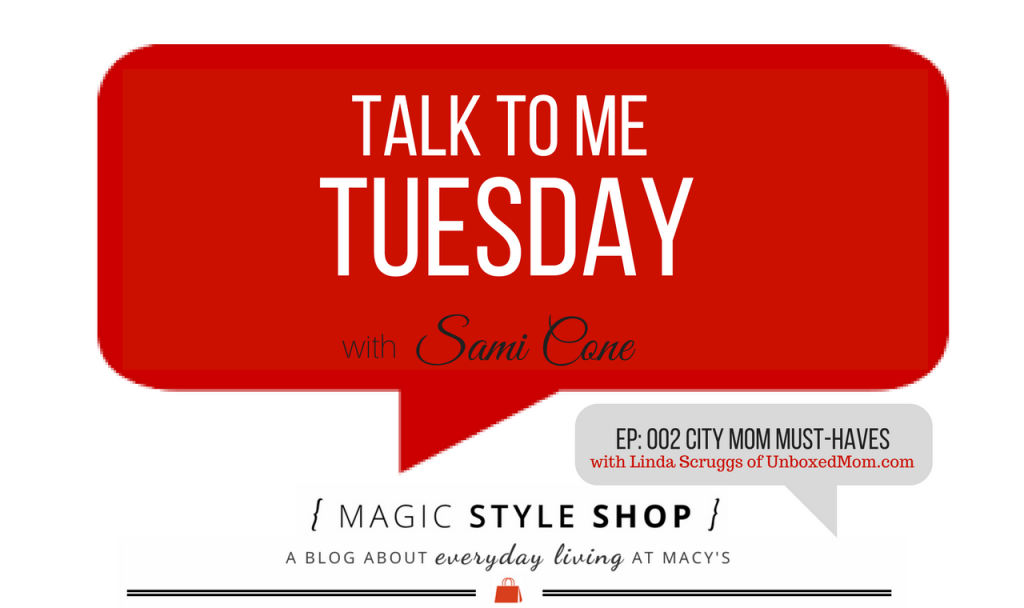 Every Tuesday, we bring you short videos featuring some of your favorite bloggers, asking them about their "must-haves" for different life events.
This week's featured blogger is Linda Scruggs of UnboxedMom.com. Having grown up in New York and living with her babies in the city, she's sharing her 3 city mom must-haves with us today:
In case you missed any of Linda's tips in the video, here they are (with links to her must-haves in each category):
Linda's Top 3 City Mom Must-Haves
1. City Stroller
A high-quality stroller is often the primary mode of transportation in the city. A stroller like the Baby Jogger City Mini makes it so easy to push and close. It definitely saved me and my back.
Linda's pick: City Mini GT stroller from Baby Jogger
2. Diaper Bag
My favorite accessory has always been handbags, but it took me a while to find a diaper bag that worked for me. Always on the go in the city, it's a personal preference, but a diaper bag with lots of pockets will always come in handy. While I loved the backpack style, I am a big fan of StorkSak.
Linda's pick: Storksak Eden Diaper Bag
3. Rain Boots
It's all about being prepared and handling all types of weather so you can get to where you want to go. As a city mom, it's essential to find a pair of stylish rain boots.
Linda's pick: UGG® Sienna Mid Calf Rain Boots
So whether you are a city mom or are simply a city mom wannabe, you'll look stylish and live practically with these three city mom must-haves.
Keep in mind, you can save (up to) an extra 25% off at Macys.com this week with code CELEBRATE.
Come back next week for another episode of "Talk to Me Tuesday"!