Working from home is one thing. Learning how to successfully work from home with style is another. As more and more of us are looking for tips for working remotely, it's equally important to make working from home fun. After all, if we finally get to show off our home thanks to online Zoom calls, why not make it look its best!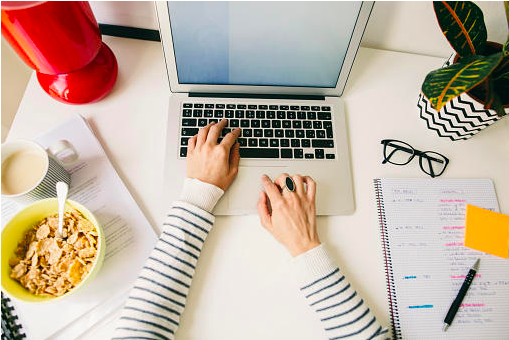 7 Tips for How to Successfully Work from Home
A lot of experts are sharing tips these days on how to successfully work from home, but here is some practical mom advice:
Set specific office hours (and communicate them clearly with your family)
Designate one area of your home where you can work (that way you can leave 'work at work', so to speak)
Clear your desk (only surround yourself with what you'll need for the task at hand – or for inspiration)
Evaluate your backdrop (chances are you'll need to get on a Zoom call; make sure your backdrop sets the right tone and follow these online video best practices)
Update your technology (sometimes it's as simple as updating your software or eliminating old files on your computer)
Enhance your Wifi (situate yourself as close to your router as possible or consider buying a Wifi booster)
Be clear about your goals (obviously things look different, so be realistic with what you can accomplish each day)
I will maintain one point until I'm out of breath; the key to working from home successfully relies on one thing: COMMUNICATION. This pertains to both communication with your family and communication with your team at work.
How to Communicate with your Family
Disappointment arises when expectations are not met. Therefore, it's crucial to communicate expectations clearly. Let your kids know when you'll be working and what you're working on (as much as is appropriate for their age) so they feel like a member of the team. Tell them when it's OK for them to interrupt you and when you absolutely cannot be interrupted (for example, in the middle of a Zoom call. That is, unless you want to end up as the funny video recap on the nightly news!).
Likewise, listen to your family's needs and expectations. Perhaps certain kids don't need much of your time, but they need you to do an activity with them when you're free. Other members of the family may simply want to sit shoulder to shoulder with you as they work on their own projects. Taking the time to understand your family's needs while communicating your own will save a lot of heartache in the future while increasing your productivity in the present.
How to Communicate with your Work Team
Communicating with a work team, especially during quarantine, can be challenging. Typical office hours don't really apply anymore. Now more than ever, it's important to communicate when you are available. You should also clarify from your employer when they need your undivided attention, versus when they just need you to be 'on call'.
Ask other team members about their preferred means of communication (e.g. email vs. text message or phone call). Getting everyone on a collaborative work chat platform, like Slack or even Trello, can be helpful too.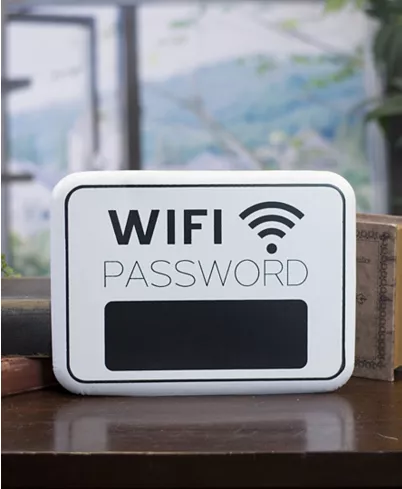 Work from Home with Style
We can all work from home successfully with these tips and tricks, but let's be honest: we also want to look good doing it.
7 Ways to Create Inspiration in Your Workspace
Our team at Magic Style Shop created a post with 7 ways to create inspiration in your workspace. You can click the link to read the entire post, but I thought this would also be a good place to recap those tips:
Frame meaningful photos
Find something that always motivates you
Breathe some life into the space (plants are a great way to do this)
Add wall quotes
Dress for success
Splurge on a great pen (my personal favorite)
Say thank you often
As you can see from these tips, style comes from the inside out. Your workspace should reflect your personality and personal style. Allow it to be an extension of you. And don't be afraid to splurge on an item or two that you use a lot or truly enjoy. Taking the time to honor your own needs will better help you meet the needs of those you're serving.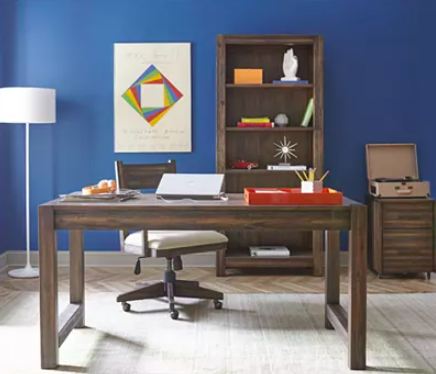 While learning to work from home successfully takes some, well, work, it doesn't have to be hard. In fact, I dare say it can be fun once you get into your own rhythm and routine.
With employers discovering so many advantages to working from home, this may be a trend that sticks around for a long time. And now you too know how to successfully work from home with style!