If you're a fan of Swarovski ornaments, you'll definitely want to add the Swarovski annual 2019 edition ornaments to your tree! And with the 2019 Swarovski annual ornaments and figurines on sale up to 30% right now, you can afford to get them all.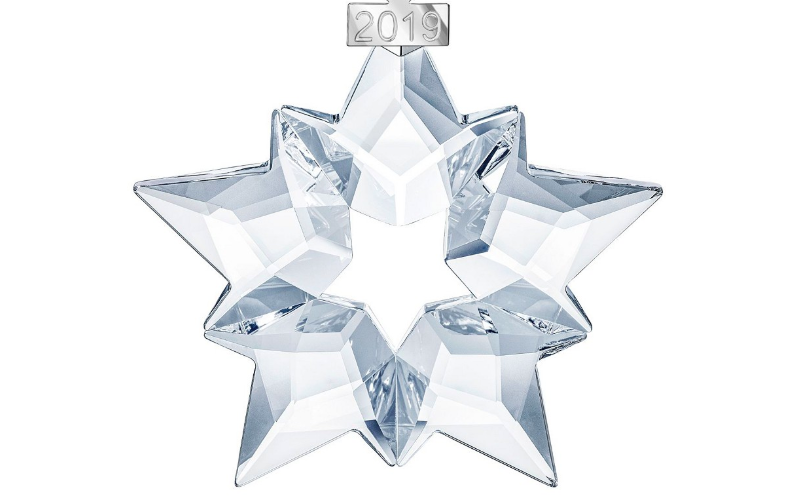 2019 Swarovski Ornament Sale
During the 2019 Swarovski Ornament Sale at Macy's, you can save 30% off Swarovski Ornaments and figurines like the one pictured above. It doesn't even appear as if you need a special discount code to take advantage of this Swarovski sale.
As much as I love Swarovski crystals, it wasn't until this sale that I became aware of their annual ornament collection. The Swarovski Christmas ornaments for 2019 are gorgeous!
But don't just take my word for it; look at just some of the options available:

About the Annual Edition Swarovski Christmas Ornaments
You can bring a touch of magic to your home this year with the glamorous Swarovski Annual Edition Ornament for 2019.
In particular, the beautiful star design featured above has been expertly crafted in clear crystal and features 90 scintillating facets. Hung on a white satin ribbon, it displays '2019' on a polished metal tag and will only be available this year.
Perfect to hang on your tree or in a window, it would be a lovely gift to mark a special moment in 2019, like the birth of a child, a wedding, or an anniversary. Even if you've never collected the Swarovski annual edition pieces before, it's never too late to start collecting these timeless ornaments.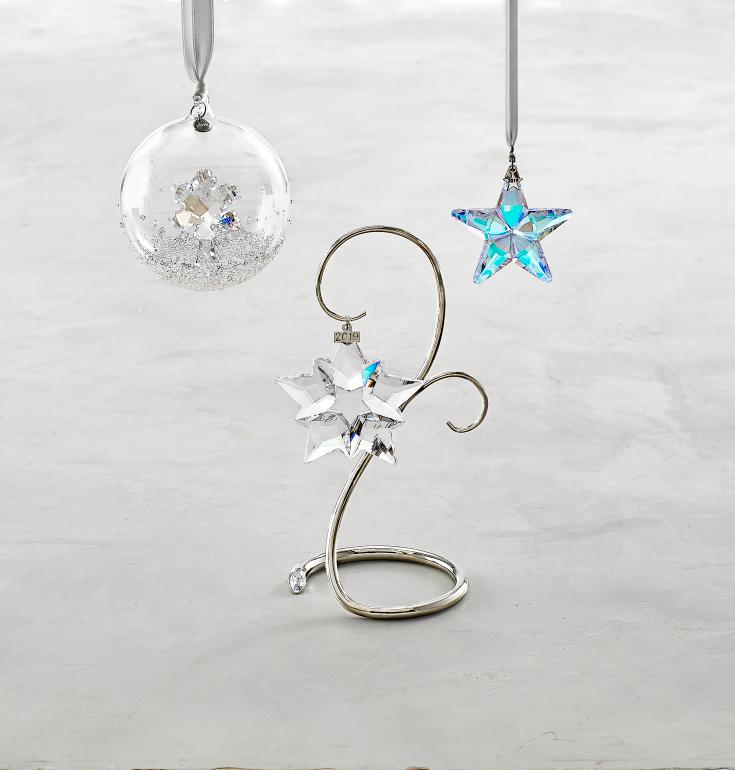 30% off Swarovski Ornaments and Figurines
The 30% off Swarovski ornaments and figurines runs from December 3-9, 2019. Be advised that selection is limited and will likely sell out. So if you see your favorite in stock, don't hesitate to add it to your cart.
You'll also find collectible ornaments that mark specific milestones, like this "Baby's First Christmas 2019" ornament: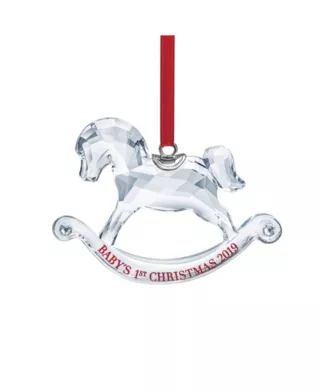 While I'm not a big "collector" of anything, these Swarovski ornaments are so classic and timeless that I'd welcome them as a gift! I especially love that you can achieve a look of elegance without an expensive price tag.
So whether you're looking to start a Swarovski ornament collection this year, are adding to your collection, or anywhere in between, I know you'll find this Swarovski sale information helpful as you work on your holiday shopping and decorating.
The Latest Macy's Sales
You know there are a TON of savings to be found at Macy's every holiday season, so make sure you stay up to date with the latest Macy's sales, including the One Day Sale which is sure to be coming back soon.