My sixteen year old daughter happened to walk into my office as I was pulling up Macys.com today and her eyes immediately went to the pop-up alerting me of the current Nike sale (yes, you heard me correctly: Nike sale…but more on that below).
"I LIKE NIKE!"
You would have thought she had seen a celebrity sending her a personalized message on the screen by the way she reacted.
I knew she liked Nike, but obviously I underestimated just how much since I've never heard her shout at a website before.
So I had to ask my budding, teenage fashionista, "Why do you like Nike so much?"
I could barely type fast enough to capture her gushing:
"I like Nike because their shoes are so stylish, even if you don't like to workout. And their clothes work for everyone because they have all different styles. Their shoes are great because if you don't want regular tennis shoes, you can get hi-tops, Air Jordan's or something like that. They have different styles to fit everybody's needs."
I particularly liked her bit about "even if you don't like to workout". After all the backlash about women wearing yoga pants lately, I loved her ability to embrace Athleisure wear.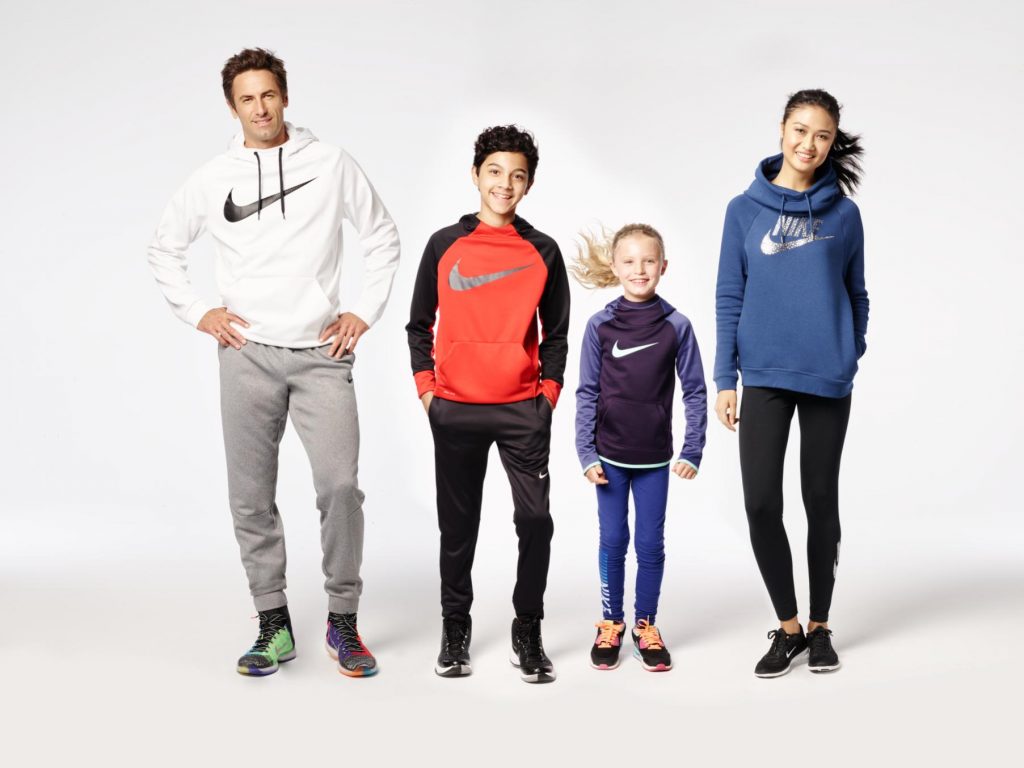 And I have to admit she's right: there isn't one member of my family who doesn't love to wear Nike, whether to shoot hoops or chill out on the weekend.
So if your family is anything like mine and loves this brand (that rarely goes on sale), you'll want to jump on this Nike sale at Macy's.
Macy's Nike Sale Details
What: Nike sale
What You'll Save: 25% off select styles
When: through December 20, 2020
Where to Shop: Macys.com
You'll find sale prices in Men's, Women's, Kids' & Sneakers.