After making an impromptu trip back to Chicago last month, I realized I forgot one critical wardrobe item: a packable puffer jacket! Not only are men's puffer jackets on sale at Macy's right now, but I need to share why you don't want to wait to add this to your winter wardrobe.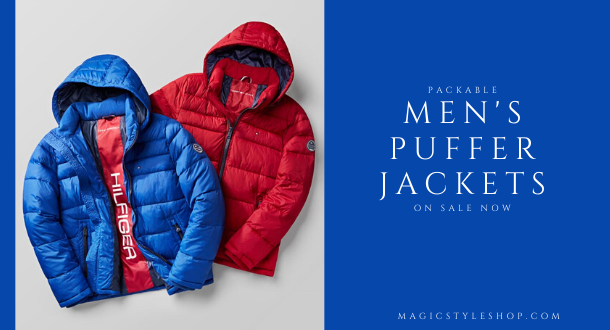 Packable Men's Puffer Jackets on Sale
Since the men's puffer jacket sale is what's most remarkable on Macys.com right now, let me take my husband's advice. Whenever I need to tell him a story, he always tells me to cut to the end so he's not waiting anxiously, and then I can go back and fill in with as much detail as I'd like. (Any men agree?)
So in case you don't want to hear WHY you should look into buying a packable puffer coat, let me get to the WHAT of this article: the incredible sale prices!
What: $79.99 Puffer Jackets from Tommy Hilfiger & More
When: 11/19-20
Where: Shop this link at Macys.com
Why Packable?
Now that I've given all my male readers and Type-A personalities their bullet points, let me explain why this sale is such a big deal.
The aforementioned trip to Chicago was actually for a family funeral. If you've ever been to the Midwest, you know it can already feel like the depths of winter in November, especially if you're near a lake. While standing outside during the service, I noticed the majority of my local family were wearing the same exact outerwear. You guessed it: packable puffer jackets with a hood.
I had a niece literally fly in that morning before the service and then leave that night. When I asked her about her jacket and why everyone else was wearing the same, she demonstrated two things:
The hood was key to protect yourself from the sharp wind
Once inside, she showed me how the lightweight puffer literally rolled up to the point where she could store it in her tote bag, so she didn't have to wear it on the plane or worry about packing it in a bigger bag.
I was sold.
Go Bold with your Puffer Color
I mentioned that ALL my relatives were wearing the SAME jacket; what I didn't mention is that all their jackets were also black.
While I normally recommend black jackets because they work with any scenario, seeing literally everyone with the same coat made me realize it would be smart to go bold with your puffer jacket color.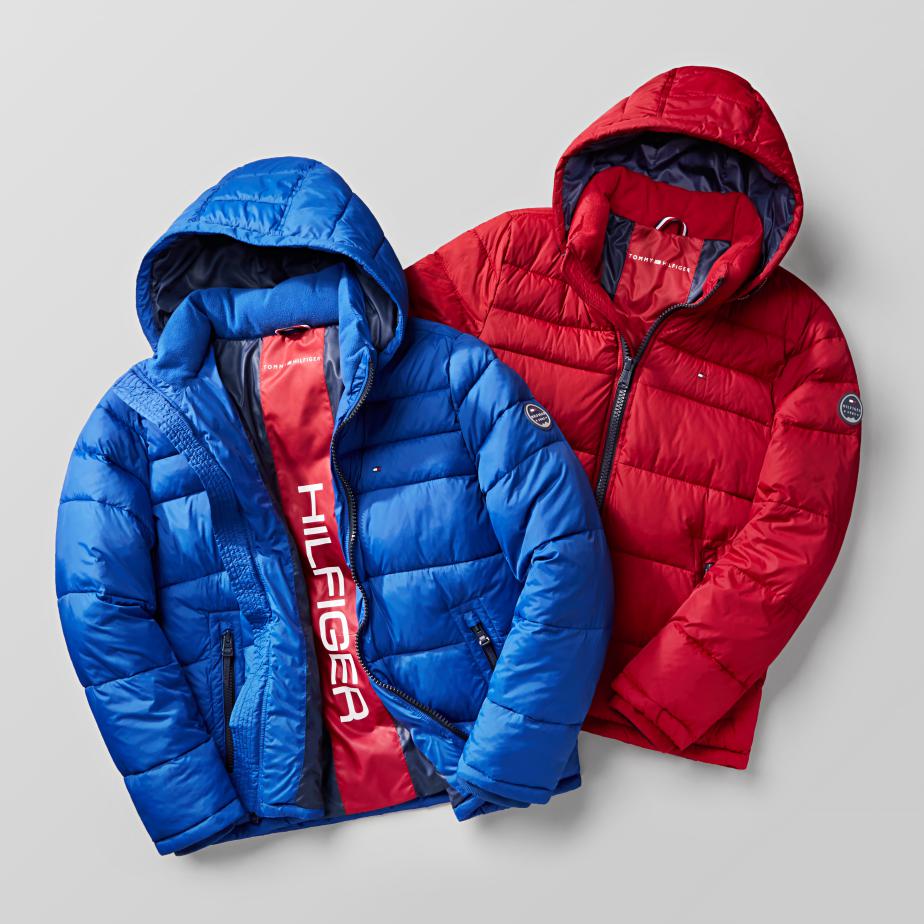 Just imagine. You're at an event. You take off your jacket. You forget your coat check ticket or throw it on a bed with a ton of other jackets. How are you going to easily discern yours if it's black?
Why not consider going for a bold blue or deep red, like the Tommy Hilfiger jackets pictured above?
Better yet, you could even opt for a reversible puffer jacket like this Deal of the Day from Nautica: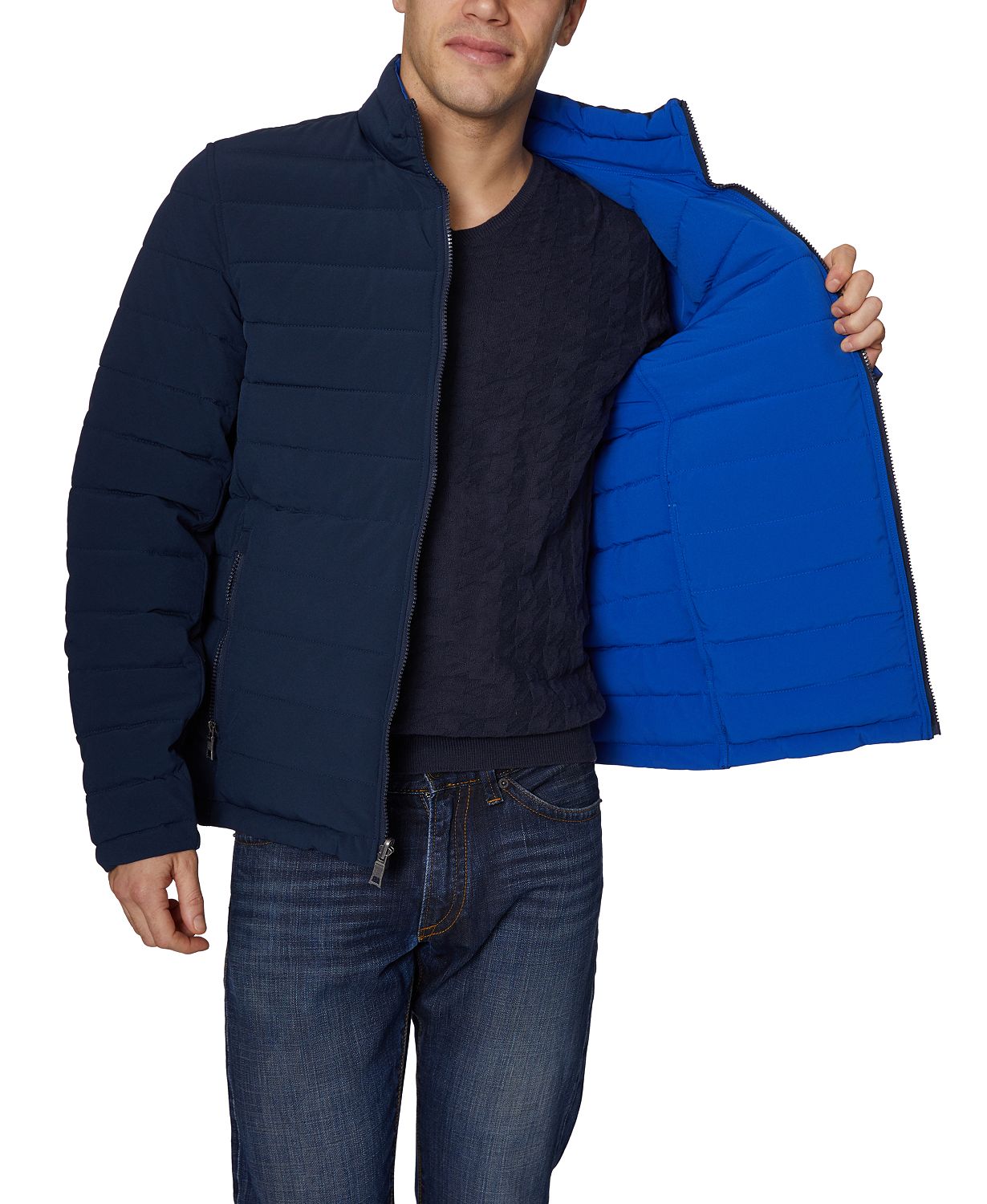 Another stylish option is this color block style from Tommy Hilfiger, created exclusively for Macy's: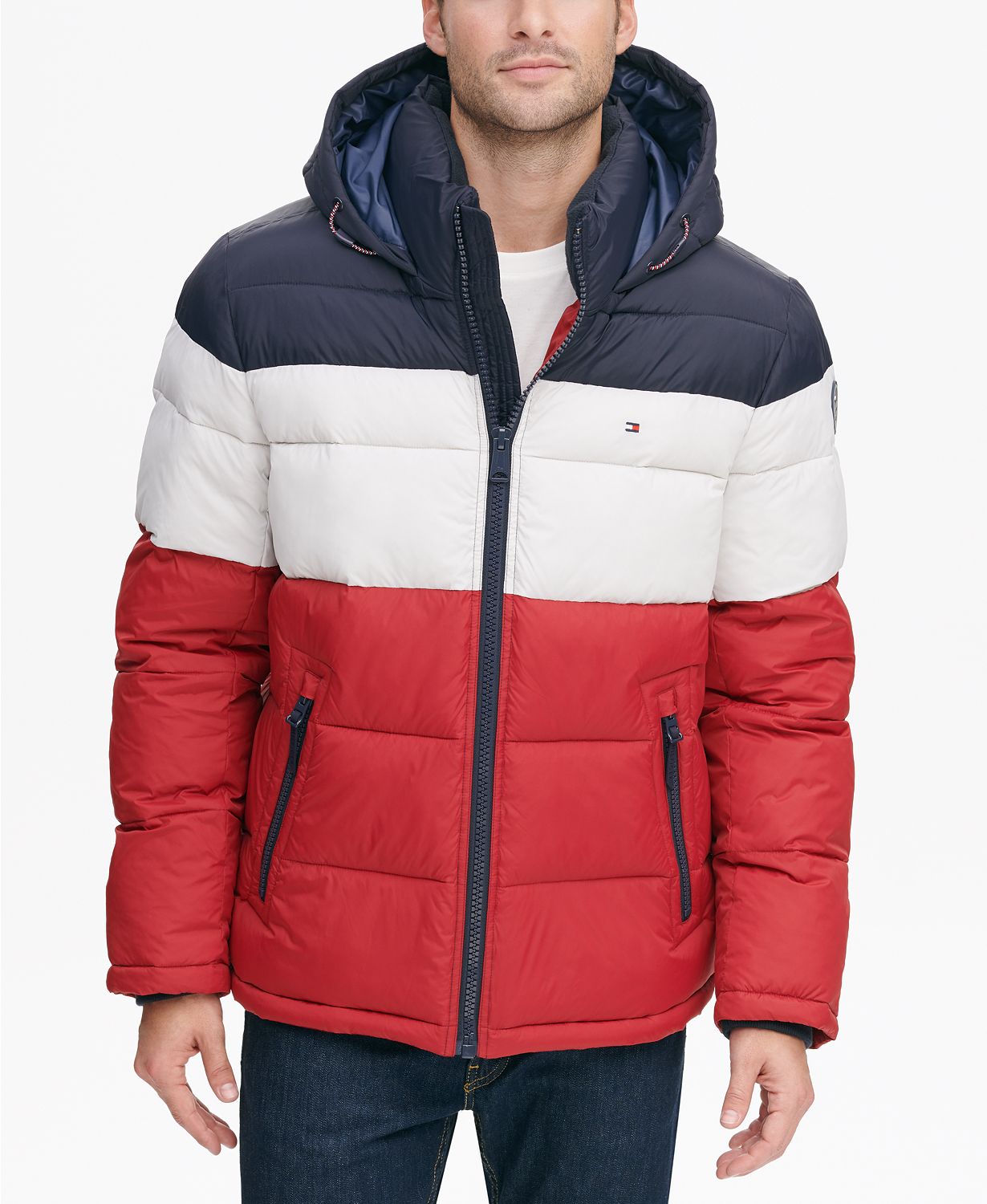 Depending on the color option you select (this style also comes in solid colors), you can purchase it as low as $79.99 through 11/20/19.
While my lesson came from a less than desirable circumstance, it's still an important fashion lesson learned nonetheless.
One last thing: I went to look to buy one for myself at a store there and it ran almost $800, which is why I had to share this $80 deal with you. Basically, you can't afford NOT to add this to your winter wardrobe!