Brrrrrrrrrr! You might have said this word a time or two, and winter has just begun. Feeling freezing cold is miserable and it makes it hard to focus on much else. So for those who plan to suffer until spring… Godspeed.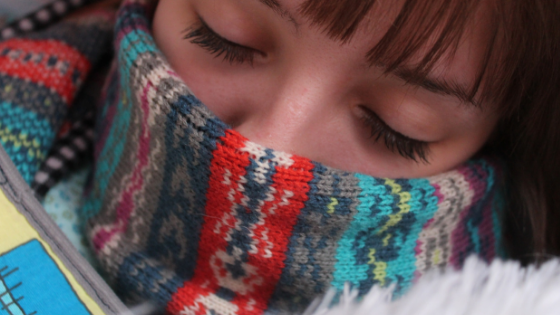 As the season is in full force, it's important to shut down the "grin and bear it" mentality our grandparents had and start taking advantage of the resources at our fingertips. Make sure you're armed with everything you need to stay comfortable so you can get on with life. For some extra warmth this winter, I've compiled some tools below to help you seriously stay warm this winter!
How to Seriously Stay Warm this Winter
The Body
Cold Hands and Feet?
When extremities are cold, the rest of the body is doomed. So why are they often the first thing we forget to take care of? I can't tell you how many times I've grabbed a jacket but left my gloves behind. Or even worse, wore ankle socks with jeans, letting the freezing cold air travel up my pant leg!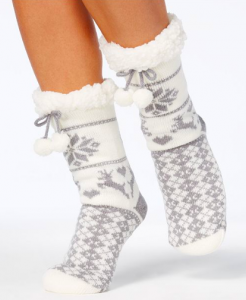 Protect your hands and feet with long, warm, wind-resistant socks and gloves. For your hands, choose an insulated glove that doesn't have to be removed to use your phone (because a lot of us are always on our phone) – with the "touchscreen" or "touch tip" feature.
Choose thick socks that will go to your mid-calf for extra insulation around your ankles. And if you don't have a pair of Uggs yet, their warm, cushy insulation will change. your. life.
Head and Neck Love
Our neck and ears are sensitive and there's no exception in the cold. Make sure you have a warm scarf that's long enough to be wrapped, twisted, or tied around your neck and earmuffs that will hold still. With these Bluetooth earmuffs, you can comfortably listen to music or take that important call outdoors.
Warm Body, Warm Heart
I always thought wearing jeans and a jacket was the answer to warmth, until I had to stand outside of an extended period of time. Body thermals are the ultimate answer to staying warm. A thin layer of fabric to hug the body is all you need to produce extra heat. And with the right pair, you'll enjoy the protection but forget you're even wearing them.
The Home
Electric Blanket Anyone?
Electric blankets might have been made by man, but they're blessed by angels because they feel absolutely heavenly on cold nights. Instead of piles and piles of blankets that weigh you down and make you feel like a prisoner in your own bed, enjoy the warmth and control of adjusting your blanket to the exact temperature you desire. Oh, the power!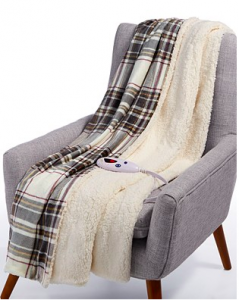 Target Heat
Instead of getting into a temperature war with warm-natured family members, use a space heater to keep you warm wherever you go! This will not only save you arguments, it will save money in the long run; why spend money heating up the entire house when you just need to warm your space?
Nature's Heater
Open those curtains and let the sun's natural heat warm your home during the peak times of the day. You'll enjoy the sunshine and create natural warmth before it turns dark. On the flip side, insulated curtains create an extra barrier for your home! They block the cold that often sneaks in through invisible cracks, tiny spaces, and thin windows.
These simple suggestions can make a world of difference in your body temperature, so don't just trudge through this season, prepare yourself so you can enjoy it!
For more winter tips, enjoy Silent Night, Winter Bed and Bundle Up in Style: Winter Coat Guide!