You rarely hear 'designer' and 'discount' in the same sentence, yet that's exactly what I've uncovered for you today.
If there's anything I've learned from my fashionista daughter, it's that shoes can make an outfit. Unfortunately, shoes can also be the priciest part of your ensemble.
But not today.
I'm about to share a deal with you that will elevate your outfit, even if it's simply a classic white t-shirt with blue jeans.
How to Get Coach Slip-On Sneakers & Loafers Under $50
There are two classic Coach shoe styles that are available for just $49.83 this week: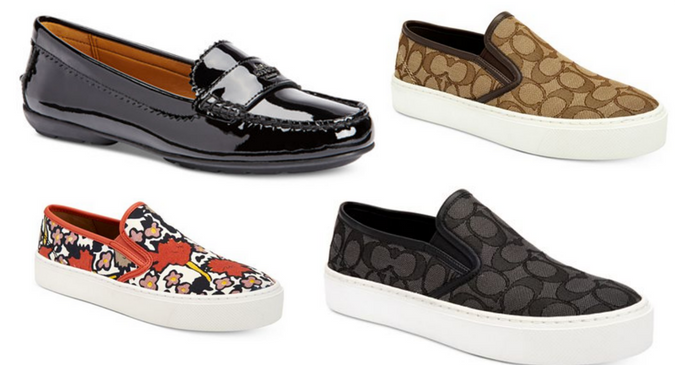 While there are only two styles, there are a variety of color/pattern options of the Cameron Slip-On Sneaker:
Khaki/Chestnut
Black/Smoke
Aqua Blue
Chalk Coral
Perhaps the more elegant of the two options is the Odette Casual Loafer. Not only does this shoe only come in black, but because of the great price, there are limited size options left.
It shouldn't come as much of a surprise, but when the price drops this drastically on a popular designer item, other coupons don't apply and the styles will sell out quickly. But for some of you, this is an incredible opportunity to pick up something that's been on your wishlist for awhile.