Looking for something sweet for your sweetheart, but waiting for the right gift at the right price? You're in luck! The Macy's Valentine's Pop-Up Sale is here for February 2018!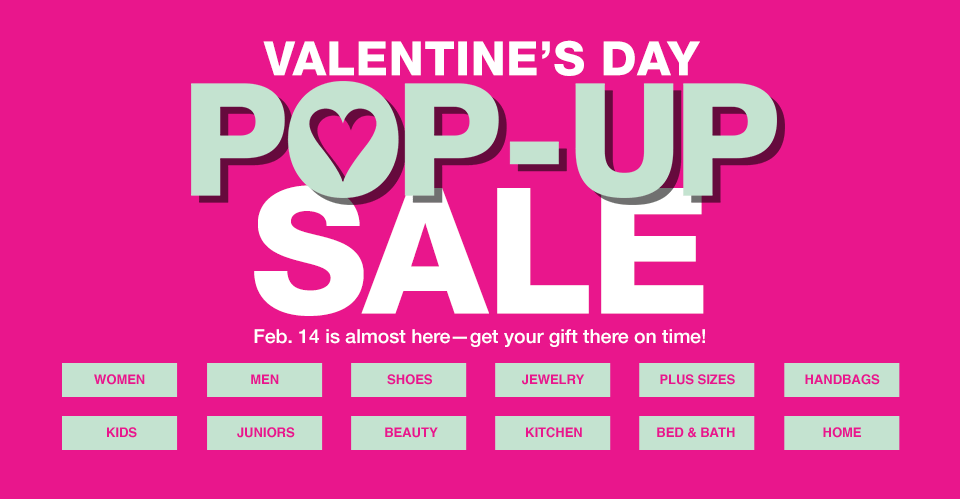 Just as its name suggests, the Macy's Valentine's Day Pop-Up Sale 'popped up' in the middle of the week, and it's only sticking around for two days.
Not only are you guaranteed great prices on everything from pajamas to handbags, you also can rest assured that you won't have to scramble at the last minute to get your gift in time for Valentine's Day. When you choose standard shipping and place your order by 5pm EST on 2/8, you are sure to receive your order in time to give to your loved one.
You'll save up to 75% off things like jewelry, bedding and even women's coats, in addition to free shipping whenever you spend only $49.
You never know what deals will pop up on Macys.com, so don't delay because the pop-up sale ends on February 8, 2018.