When do you know it's time to shop at Macy's? When there are literally HUNDREDS of specials to be found during the June Time to Shop Sale, of course!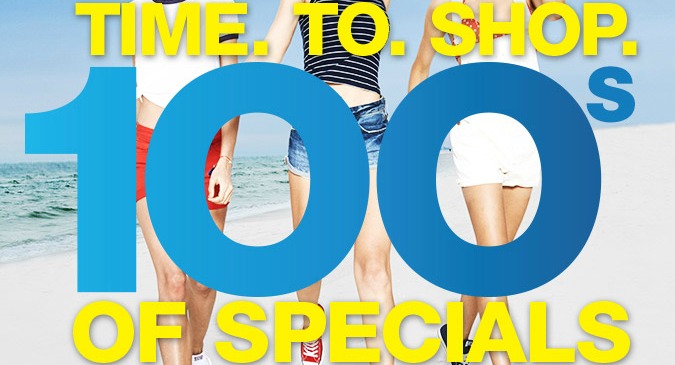 Obviously I can't list EVERY special going on during this epic sale, but here are just a few of the deals I thought you'd find noteworthy:
June Time to Shop Sale – Noteworthy Specials
40% off Junior Dresses
Men's Shorts from Rag for $14.99
60% off dresses for baby
Quick Dry or Izod towels just $5.99
45% off Diamond Studs
$12.99 First Looks leggings
40-50% off women's shoes
You can LITERALLY find incredible deals in every department right now.
In most departments, you'll get 20% off when you use code WKND, while in other departments you can take ten or fifteen percent off. You'll also get free shipping with your purchase of $49 or more.