You're a smart shopper, so I don't have to tell you that despite all the amazing sales Macy's offers, there is one category that rarely goes on sale: Beauty.
You know the feeling: you're stocking up savings during a Macy's One Day or Super Saturday Sale, but you wish you could also save big on your favorite beauty brands.
Guess what…now you can!
VIP Beauty Sale
During the Macy's VIP Sale, you'll save 15% off beauty (did I mention this RARELY happens?). This means makeup, skincare, fragrance and more!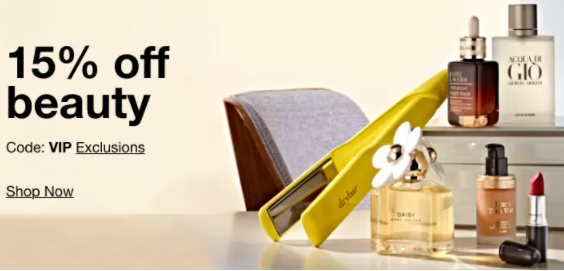 Don't get me wrong, beauty isn't the only category you'll save on during the Macy's VIP sale; you'll also save 30% off sitewide.
Here are all the details you need to know:
Macy's Beauty Sale March 2023 Details
What: Macy's Beauty Sale
When: through April 3, 2023
What You'll Save: 30% off sitewide, 15% off beauty
Code to Use: VIP
Where to Shop: Macys.com