PAWS UP if…
you believe your pet to be more human than most people.
your animal eats better than most single women.
when you rave about your child, people are shocked to learn you were talking about your dog, Henry.
The rest of the world just doesn't get it! Except for other pet owners, that is.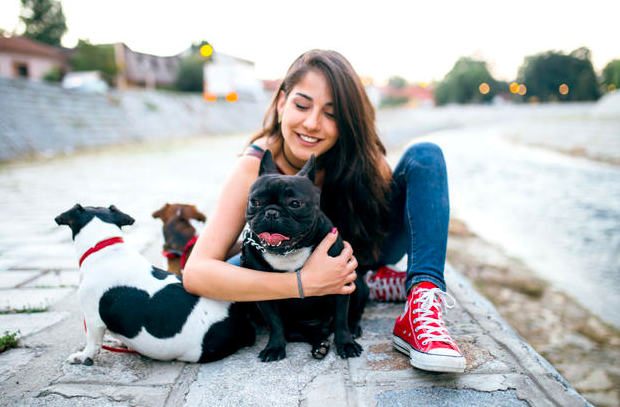 You know you're in love with your fur baby when you enjoy buying for them as much as you do for yourself. But why does it have to be one way or the other? Below are some awe-worthy goodies for your little one AND YOU to celebrate this love fest. Because pet owners also deserve a treat, this list is a treat for pet owners.
A Treat for Pet Owners
Pet Cube
Ok, this is just genius. Imagine a world where you can be gone from your pet, but still connect with them as if you were in the same room. A world where you can be on an out-of-state work trip, but play games with your pet and talk to them on your break. Welp, Pet Cube's Play Interactive Wifi Pet Camera makes the impossible, possible. Through an app on your phone, you can easily talk to your animal, play live, interactive games with them from a remote location via laser, and the night vision camera allows you to check in on them anytime, day or night. This is a next level bonding opportunity.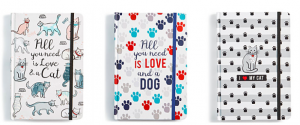 Dog and Cat Journals
As you jot down your thoughts, put them in a journal that speaks to you. Celebrating what you love will bring out your joy and inspire gushy feelings to spark creativity. These adorable journals, for dog and cat-lovers, have personalized pages ready to be filled with memories, ideas, poems, or lists. Maybe create a list of your favorite pet moments, a health log, or pet activities you'd like to do so you're never searching for options when opportunity strikes.
Dog or Cat Hand Towels
Let guests know who's in charge with pet-inspired towels. Not only can you choose a dog or cat set, there are a variety of breeds to select from so you can find one that looks a heck of a lot like your 4-legged bestie. These will add a fun accent to your bathroom for guests to enjoy, and don't let the detailed designs fool you, they're machine washable so you can impress with zero effort.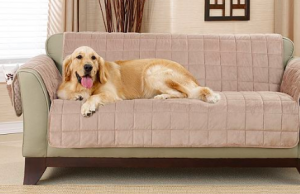 Pet Slipcovers
Your pet is part of the family, so it feels wrong to exclude them from family time in the living room. Let your dog or cat feel like they belong without the huge mess during shedding season with slipcovers for your chair, couch or love seat. Throw them in the wash when you're done. You can choose from all sorts of protective fabrics with various levels of cushion. Some have an odor-resisting finish so all your needs are covered.
But First, Coffee
As you have your morning java and prepare to give your fur baby the focused attention they deserve, have fun with a coffee mug that feels like you couldn't have said it better yourself. Sometimes a product expresses exactly what we're thinking or feeling perfectly, and for many pet owners, these mugs deserve a slow clap.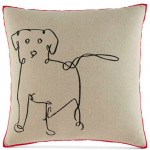 Pillow Talk
I strongly believe you can never have enough pillows. Because of that, pillows can either be for comfort or style but ideally, they have both. Ellen Degeneres takes the cheese out of gaudy animal decorations with her elegant dog pillow that has an upscale way of expressing your style and personality. The bonus? They're actually comfortable. These keepsakes are great for yourself or as a gift for any dog-lover friends.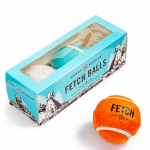 Fetch This
Dog owners, go back to the basics with a good old-fashioned game of fetch. These fetch balls are colorful for your dog, so they're easy to find, and machine washable for you, so they're easy to clean. The soft coating is gentle on your K-9's teeth and they have a good bounce so you can really give your bud a workout!
Pet owners are a special class of people, so attract more of your tribe by celebrating this love of animals for the whole world to see. There's no proof, but we all know our animals appreciate the attention, right? And while you're finding deals for your four-legged friend, make sure you maximize your shopping with these 7 tips.