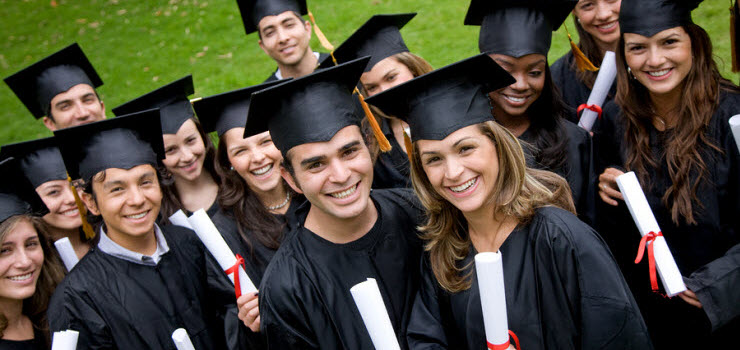 It's graduation season, an exciting time of promise and hope for students across the country. Congratulate them on the big achievement with a thoughtful present. For those attending graduations or who are receiving announcements in the mail, there are plenty of affordable graduation gifts that are thoughtful and useful. Here are five options:
1. Crock Pot: While some young people can cook like trained chefs, it's more likely that the graduate, whether moving into a dorm room or first apartment, will be heavily relying on take-out and microwave meals. Help them cook more at home, which will be good for both their waistlines and wallets, by giving them something that makes cooking a breeze — a Crock Pot or slow cooker. An added bonus — many come with recipe books.
Crock-Pot SCCPVC600-P-A 6-Qt. Countdown Slow Cooker
2. Framed Graduation Photo: Graduation day itself is a very hectic time for the student. Add nerves to a busy schedule and large crowds and it's likely that the graduate won't even have the chance to just let it all sink in. If you go to the graduation, you can help the graduate relive the moment by taking some photos, both posed and candid. Choose the best one and put it in a nice frame. Another idea is to frame the actual invite. It'll bring back memories as well as help decorate their living space or office.
Mirrored Sparkle Picture Frame Collection
3. A Gas Card: Young people generally love the moment they pass their driving exams and get their licenses. What's not so exciting is paying for gas! Remove the sting a bit by giving a gas card. Even a $20 one will be appreciated, especially in current times when the cost of owning and operating a car keeps increasing.
4. Laptop Sleeve: You'll be hard pressed to find a graduate who doesn't have a laptop or won't buy one soon. Give them a stylish laptop sleeve, also known as laptop case, which protects laptops and keeps them clean. Laptop sleeves are available in a wide range of styles and prices, from basic black ones to designer ones, so you're sure to find one that fits within your budget.
5. Magazine Subscription: A magazine subscription is an affordable gift that will keep the graduate entertained the whole year. Find out what his or her favorite magazine, or interest is, and set up a subscription for them. This way, even if the graduate doesn't have the money to travel around the world or go see concerts all the time, he or she can at least live through the pages.
For all of these affordable graduation gifts, you can take advantage of printable coupons and coupon codes to make it even more budget friendly. Whether you give these in person or through the mail, they will surely be appreciated.