Why do we give gifts?
There are many reasons we try to pick out the perfect gift during the holidays, but typically it comes down to the fact that we want to show love and/or appreciation to someone.
But when you consider how many people fall into that category, your gift list can get pretty big, pretty quickly!
So how can you give the perfect gifts to everyone on your list without losing your mind? By staying within a certain budget.
Here are just a few suggestions for the gifts that everyone's asking for…and they are all under $25: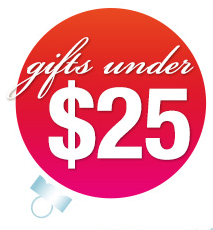 Wondering how to grab these goodies in time for Christmas? There's still time to order online at Macys.com and pickup in store on Christmas Eve.

Just make sure you order by Noon local time on 12/24 and you'll be all set; most Macy's are open until midnight to make sure you won't leave anyone off your list.