There is a kitchen deal during this Macy's One Day Sale that is not to be missed: more than 10 Tools of the Trade cookware items (& other small kitchen appliances) are just $9.99 after rebate!
Sure, there are a lot of great deals, like the men's accessories and fragrance you see pictured above as well, but this Tools of the Trade rebate stand out for several reasons.
First of all, it features several 'must-have' pieces of cookware for the kitchen, including a wok and double burner griddle.
Second of all, if you don't need these pieces in your own kitchen, they make great gifts.
Third of all, there are five different Tools of the Trade cookware items that qualify.
Finally, did I mention the final price is only $9.99?!
And this isn't one of those sales where the original price is $10.99 and you get a dollar off; no, this is a sale where you'll actually be saving 80% off the original price of some of these pieces.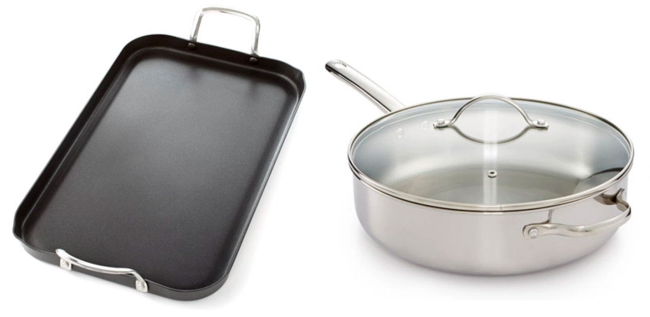 Shop the Tools of the Trade Rebate sale here
So how does this work?
The five Tools of the Trade cookware items that qualify for the rebate are already on sale for just $19.99, and then you'll be able to submit a $10 mail-in-rebate, making the final price just $9.99!
This incredible deal is only valid during the Macy's One Day Sale, so don't delay if you want to add any of these pieces to your kitchen today.