It's always a good time to give your bedroom a refresh! And now that the Macy's Bed in a Bag sale is back, the time couldn't be better.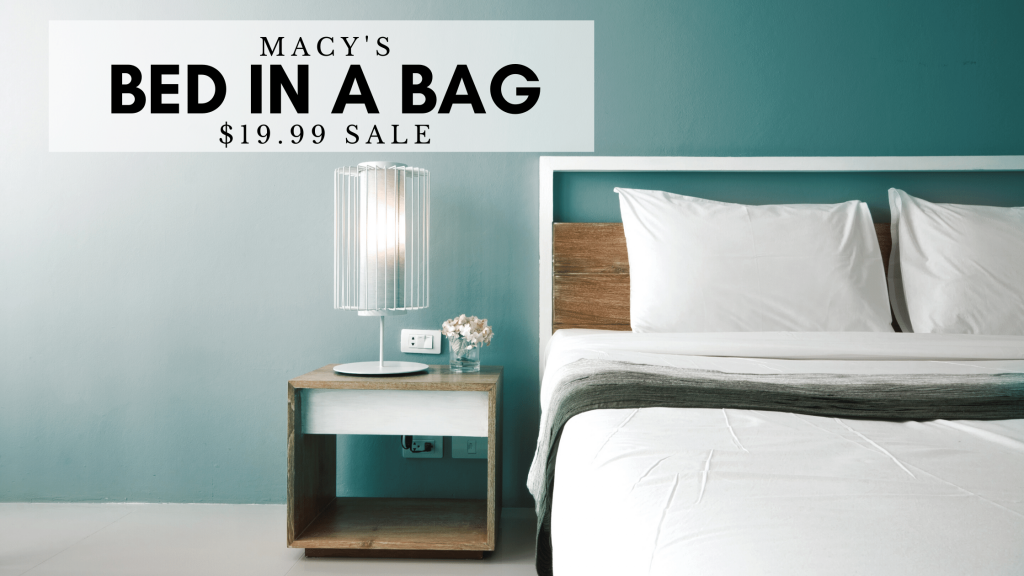 Macy's Bed in a Bag Sale
When it comes to your home decor this season, there are two things you may be doing:
1. Changing up the colors
2. Changing up your bedding
The good news I have for you today is that you can do both for less than $20.
3-Piece Bed in a Bag for $19.99
With the Macy's Black Friday in July Sale going on, I've uncovered a great deal that will help you spruce up every bedroom in your house while staying on budget: 3-Piece Bed in a Bag Sale for only $19.99.
Almost every single 3pc bed-in-a-bag at Macy's is on sale. In fact, I found 19 different 3pc Bed in a Bag sets for the sale price. NINETEEN!
Here are just a few of the options: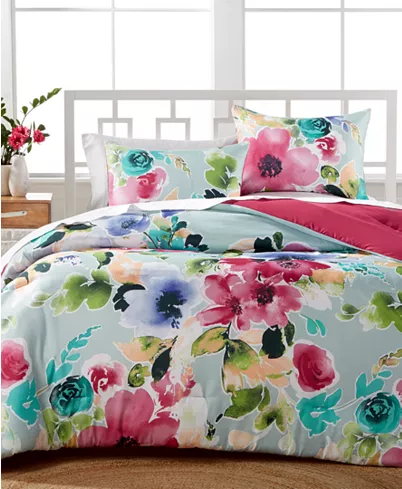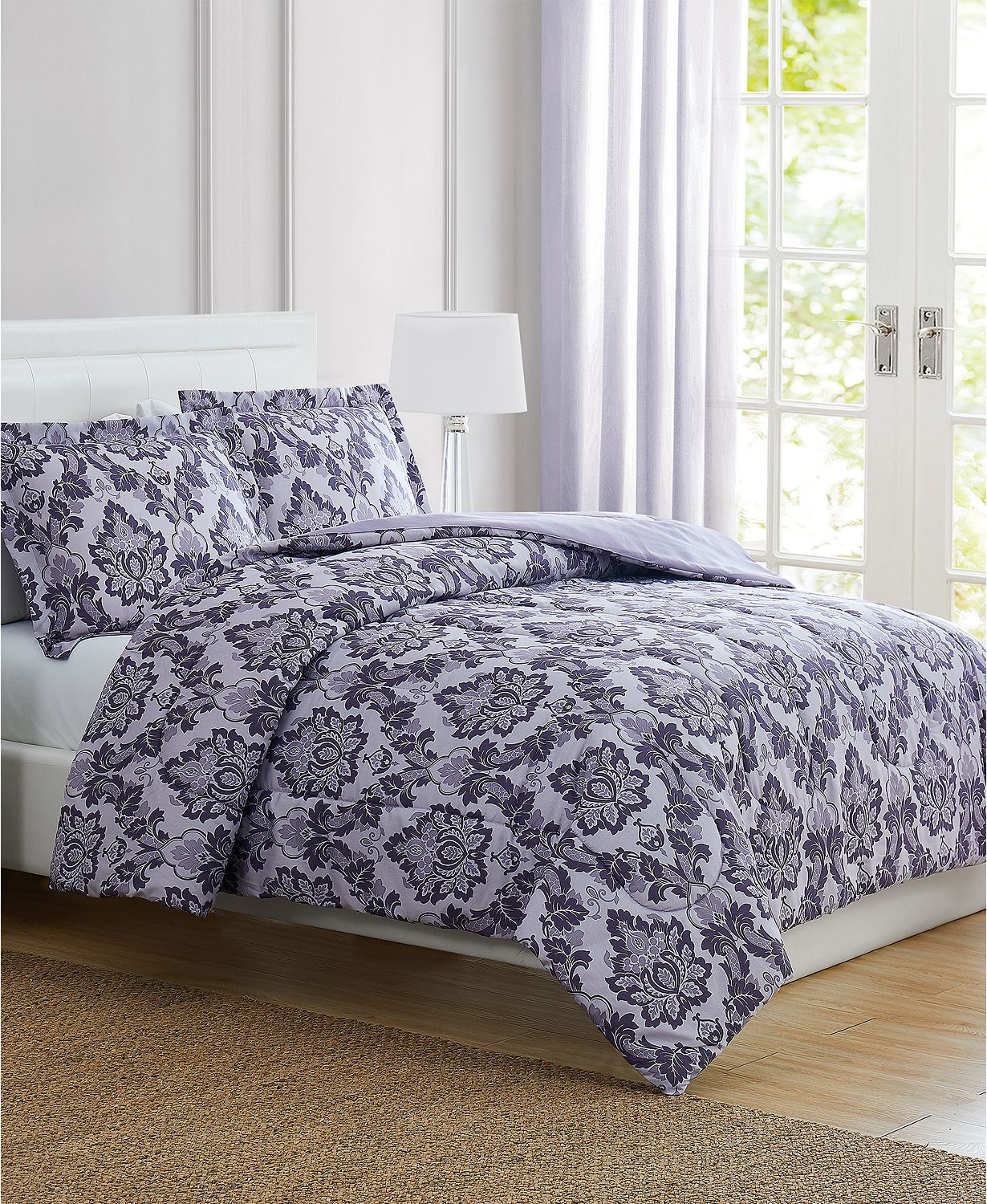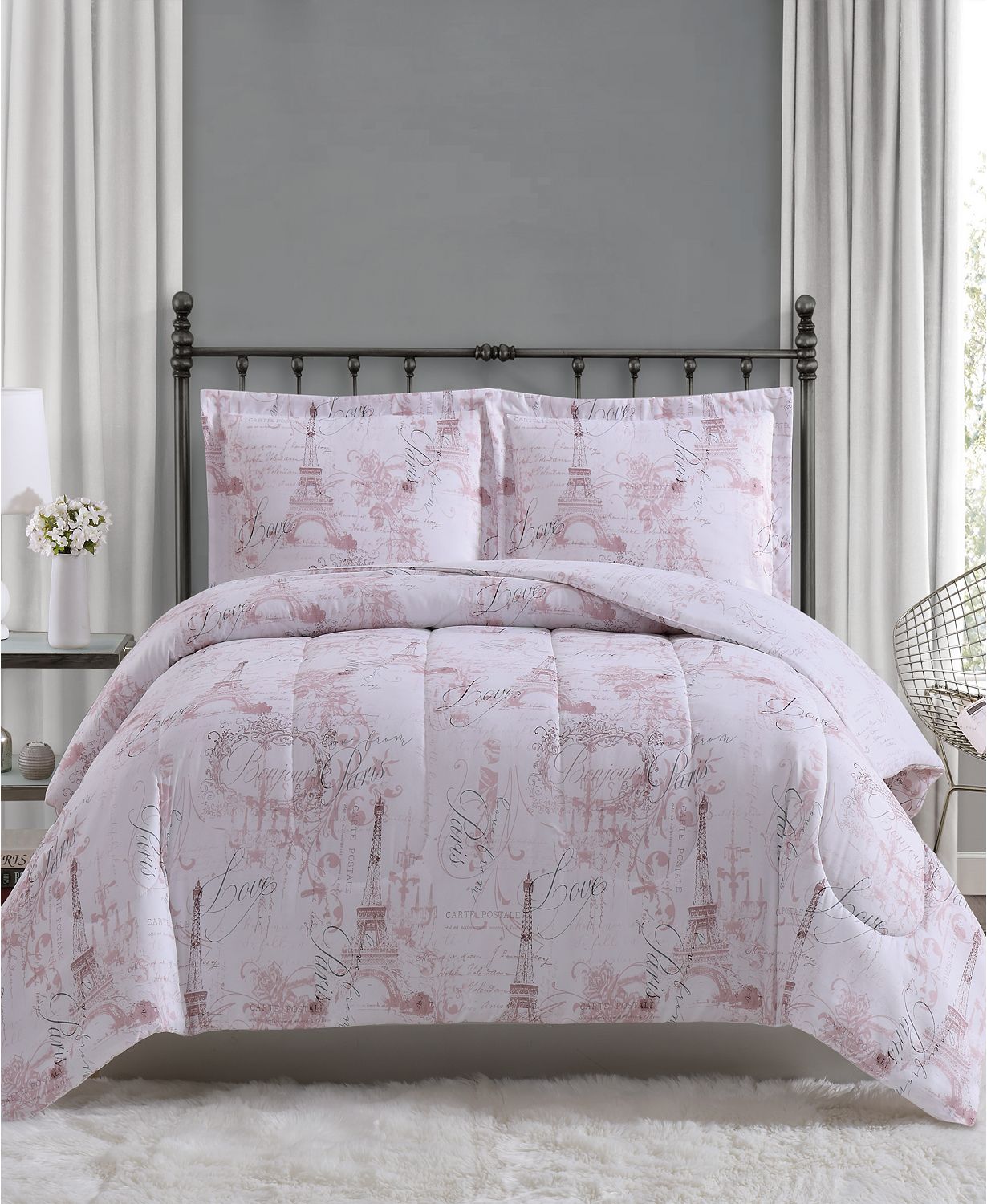 But I think my absolute favorite of them all is the Bloomy reversible set, created exclusively for Macy's: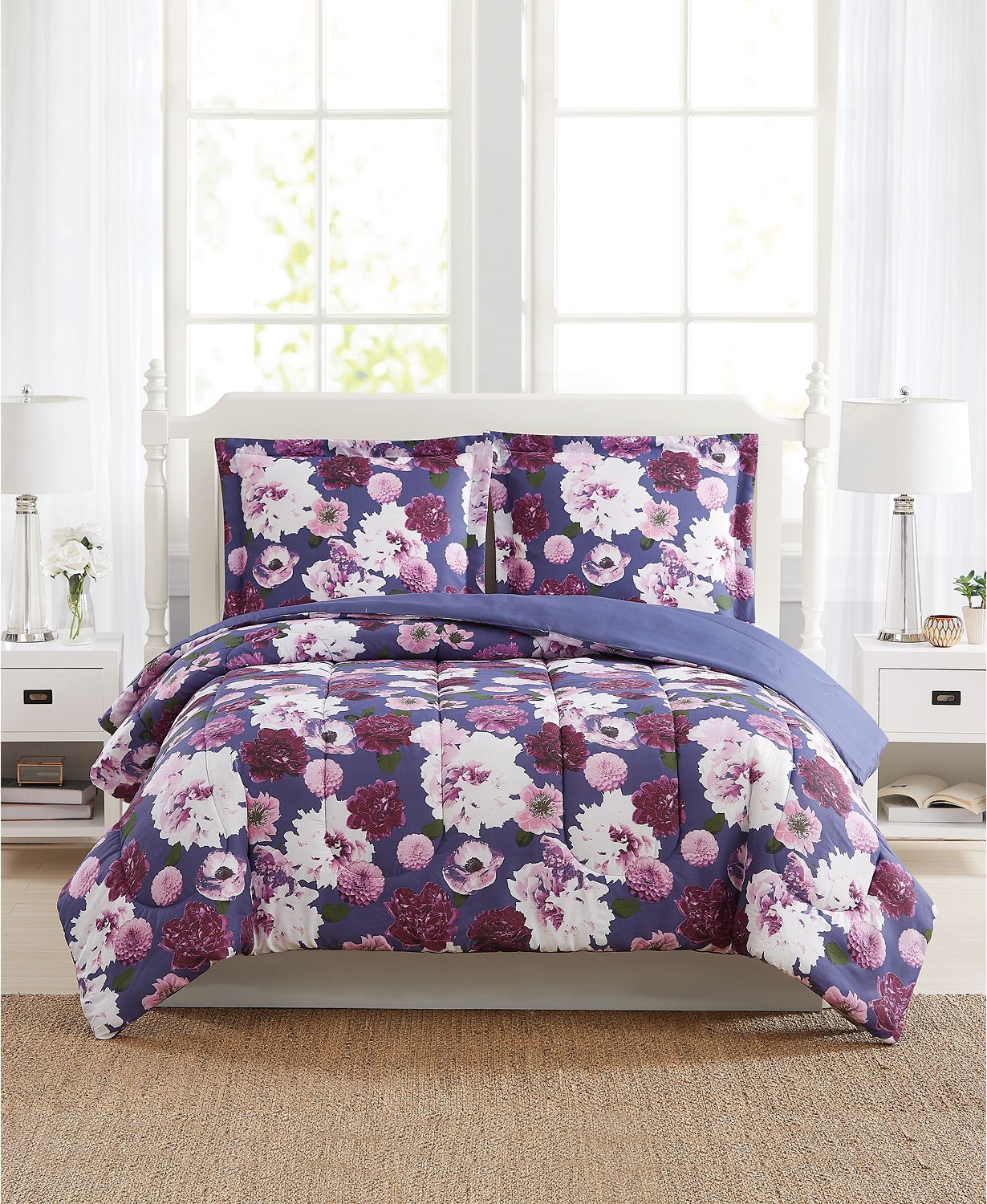 I love how one side is so bold, bright, and a great pattern while the other is much more subtle, subdued, and one solid color, because, let's face it, if you're married, chances are one of you leans toward one style and the other prefers the opposite!
Reversible Comforter Set
Did you notice what I just mentioned above? There are two sides to the comforter. Yes, the other thing I love most about these bed-in-a-bag sets (other than the price, of course) is that many of them are reversible, meaning you can stretch your style even further.
Each bed in a bag sale set comes with one reversible comforter and two pillow shams, which reflect the pattern of each side of the comforter.
You'll also notice that the colors range from muted to bright and patterns from classic to floral.
Any Size Comforter $19.99
If you just need a new comforter – or a new insert for your duvet – consider this deal: get any size comforter for just $19.99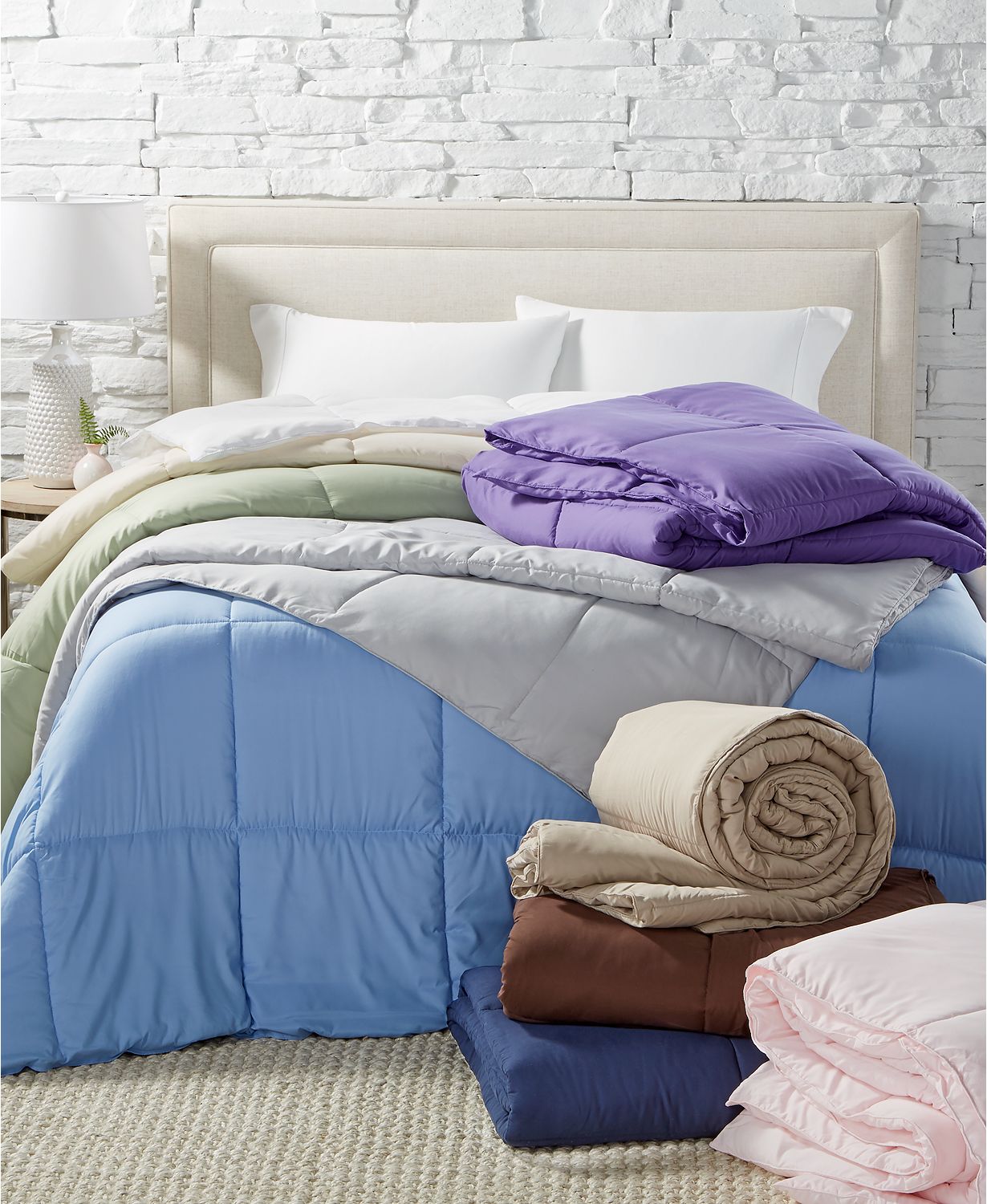 I love the color options because I can find something for each member of the family, including the guest room. It used to be so cost-prohibitive to find duvet inserts, but at these prices, I don't feel bad about replacing ours now!
I also appreciate that this particular model from Royal Luxe is a lightweight, microfiber-down alternative that is also hypoallergenic.
The Black Friday in July Sale doesn't last long, but there is a good selection of styles and sizes if you head over to Macys.com today.