Regardless of whether a celebration is coming up or not, you need to take advantage of the Macy's China Sale. You'll save 50% off fine and casual China from Lenox and more. I've never owned a set of china before, but after this week, I'm ready to buy fine china dinnerware for the first time…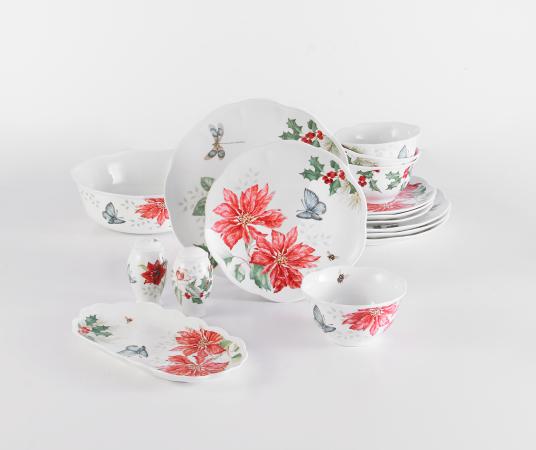 Macy's China Sale: Fine & Casual Sets
Before I tell you why I'm unusually excited about the Macys China Sale, I'll provide some of the sale details for those of you who don't need any convincing of how good a deal this is.
First of all, you can get Lenox china pieces for as low as $4.99 during the Macy's One Day Sale! So if you're looking to replace individual pieces, you couldn't have picked a better time.
Perhaps you're looking to start a china collection. Look at this Lenox Butterfly Meadow Dinnerware set, created exclusively for Macy's. It's a 24-pc collection with service for 6 that you can buy for just $139.99 right now – that's 70% off!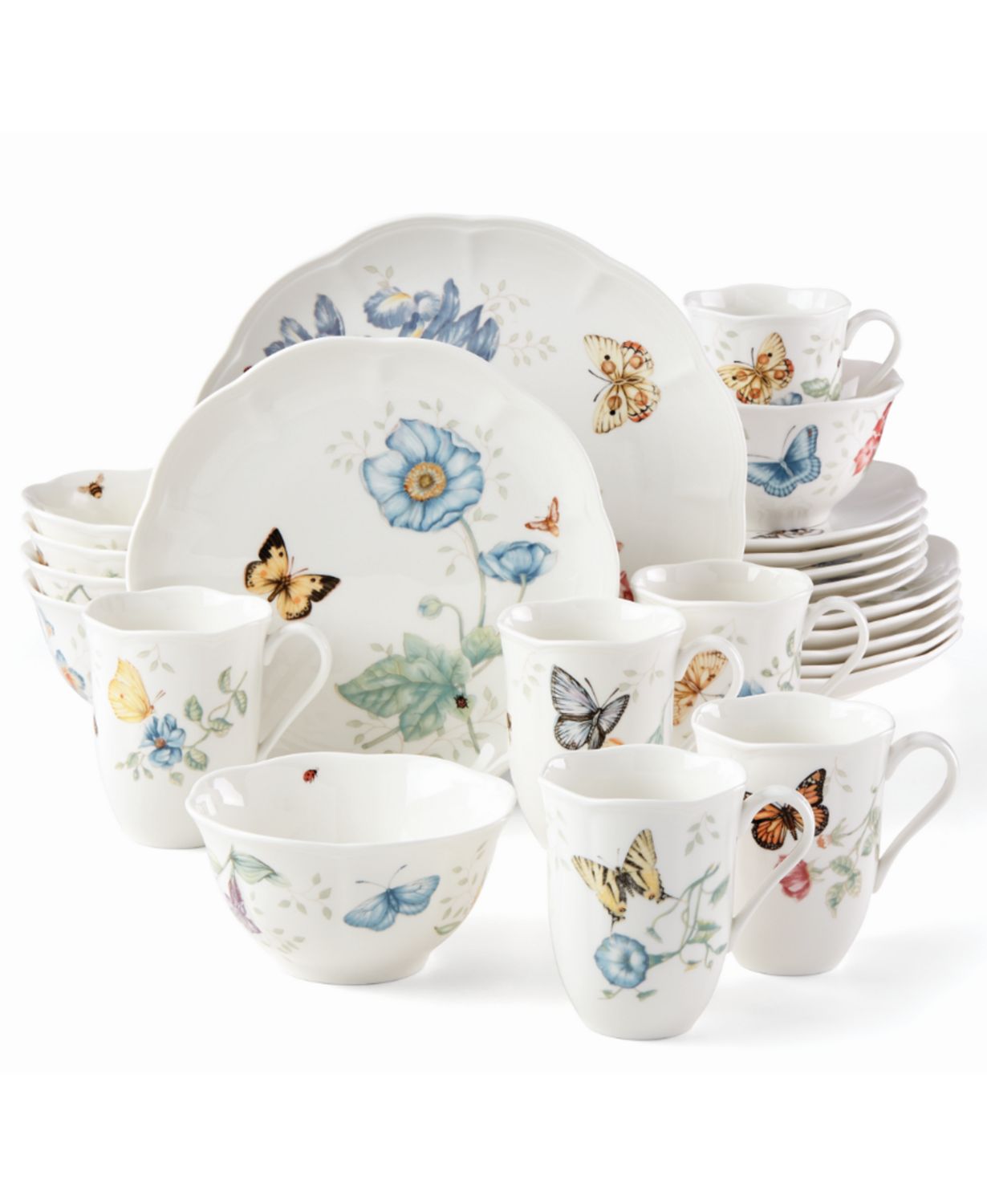 Lenox Christmas China
Christmas may have just passed, but this is the perfect time to build your Lenox Christmas china collection. One of the most iconic Lenox Christmas China patterns is the Lenox Holly Knoll collection.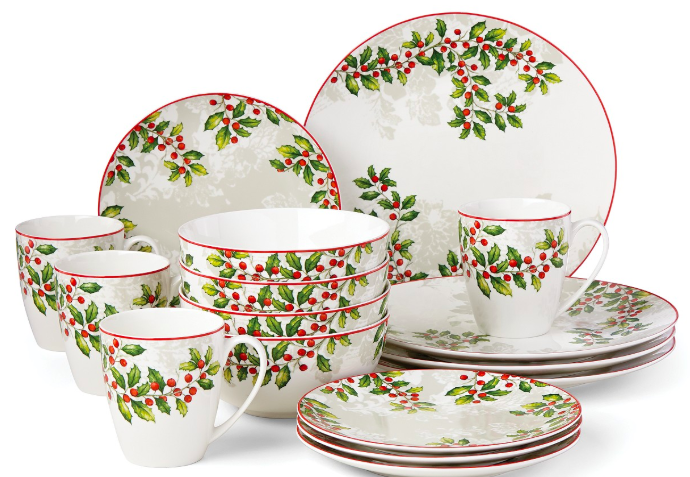 As classic as this china pattern is, it's also subtle enough to positively accentuate your overall holiday table setting. What I love most about it – other than the price – is that this set is also microwave and dishwasher safe. And did I mention this 16-PC set is only $68.99 right now? That's 75% off!
If you're looking for a china dinnerware set to be a little more utilitarian throughout the winter season, I recommend the Frosted Pines china collection: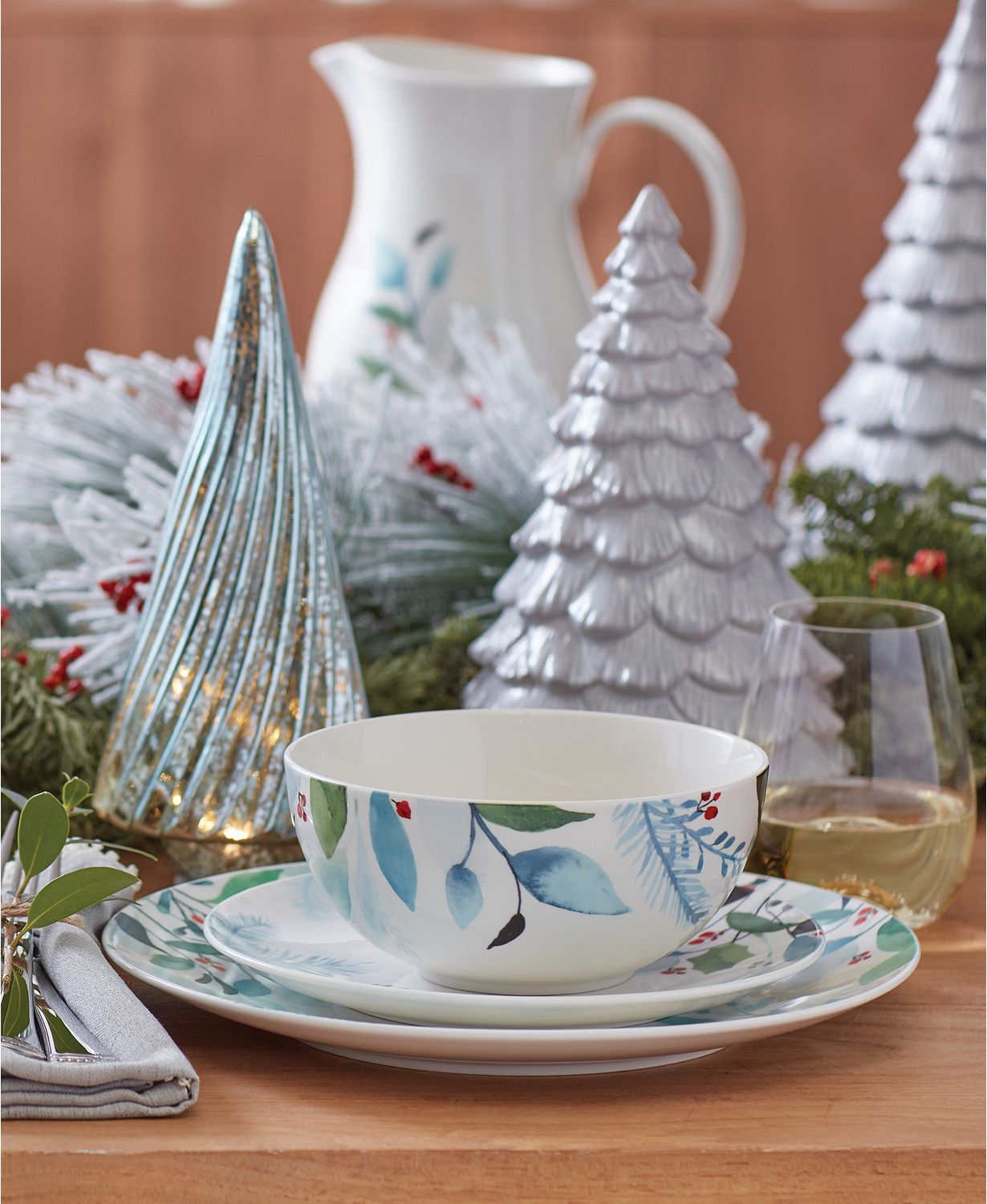 A Different Take on Using China
Speaking of Christmas china, I had an experience last holiday season that changed how I now think about serving my guests and eating on china. While my family typically grabs a paper plate and sits in front of the TV watching the parade while we eat breakfast Christmas morning, our friends whose house we stayed at celebrated differently.
While baking my traditional Christmas casserole, I noticed my friend pulling out her china plates and cups. Getting nervous that I'd have to put something other than pajamas on for breakfast, I asked her about her expectations for our morning.
She graciously said we could wear whatever we wanted, but had an epiphany a few years ago after their recent move. She realized in the almost two decades she'd been married (and over 10 different houses), she'd carted around the Christmas china she begged her mom for all those times, but never opened it. It finally dawned on her that she could never enjoy it if it was never used. Plus, she also realized she had no reason to ask her husband or family for more pieces as gifts if they never pulled out the original pieces in the first place!
So even though there were more children than adults at our Christmas table, we ate and drank from her beautiful Christmas china and it became a conversation piece, rather than a regret.
Why Buying China Makes Sense Now
It's true, I'm one of those women who never registered for china when I got married. For starters, I grew up with a single mom, so I never saw a china setting pulled out at the holidays. I also got married at the turn of the century when protocol didn't dictate you had to register for china anymore.
But more than either of those reasons, china can be expensive! I knew we needed plates, bowls and flatware we could use on a daily basis. I didn't want one of our wedding guests spending their entire gift budget on one china platter rather than the dinnerware we'd eat on every day.
But thanks to my Christmas experience this year, today's china dinnerware has taken a turn for the better in my mind. It no longer needs to be relegated to a large dusty cabinet and never used. Yes, today's china is meant to be as useful as it is beautiful.
Casual China
For instance, I would love to add the Lenox French Perle Groove Dinnerware Collection to my kitchen collection immediately, especially with those cool blue and purple tones.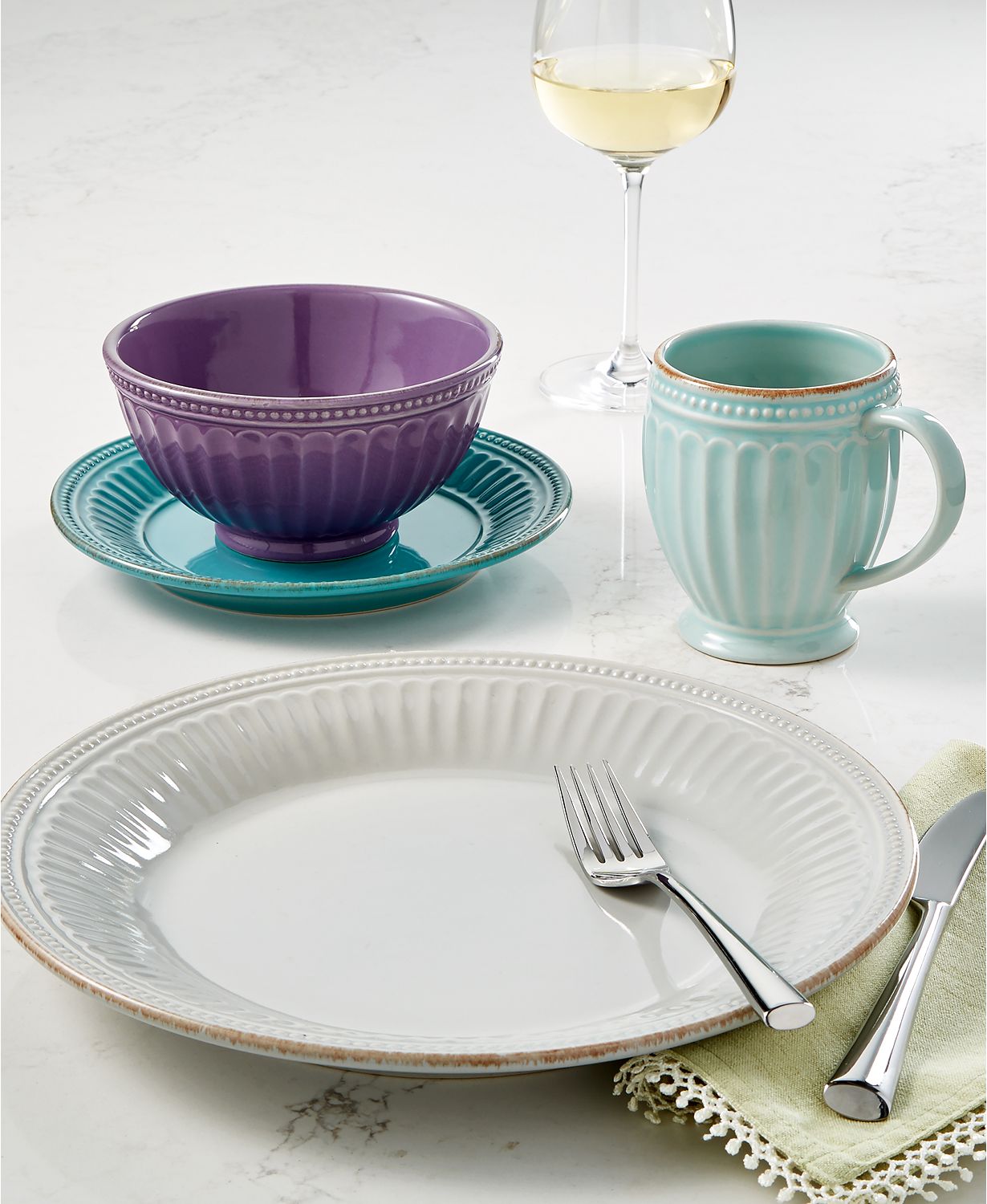 With code JOY, individual pieces start at just over $7.
Black China
Have you ever considered black china? I'll admit, I never even knew it existed until this Macy's China Sale. It has such a modern feel and I love the look when you intersperse it with classic white pieces.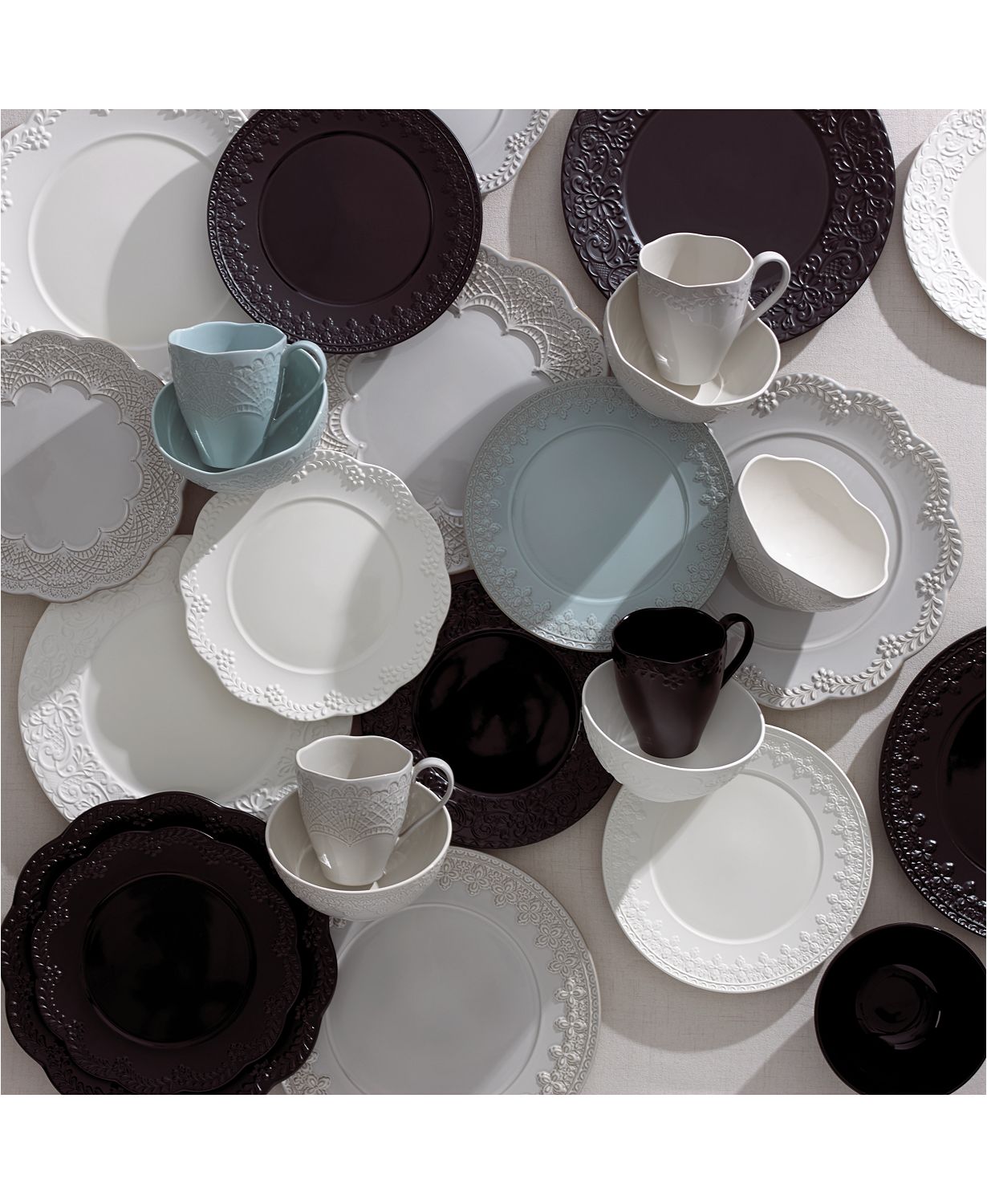 I may be preaching to the choir, but I hope I've given you a little glimpse into all the china dinnerware options you can get for a steal at Macy's right now, not to mention why you should consider using your china more.