Let's face it, ladies, who doesn't love a new pair of shoes?
Whether it's a beautiful pair of floral pumps perfect for spring or even just a new set of stylish sneakers for keeping casual on the weekends, a woman can never have enough shoes in her closet.
But sometimes budget doesn't allow for us to buy every pair of our shoe dreams.
Well, that ends today with the Macy's Biggest Shoe Sale of the Season.

The beautiful thing about this shoe sale is that the more you buy, the more you save!
Watch how it works:
Get 40% Off When you Buy 2 or More Pairs
Get 30% Off When you Buy 1 Pair
Check out just a couple of the great deals you'll find during the Biggest Shoe and Sandal Sale of the Season: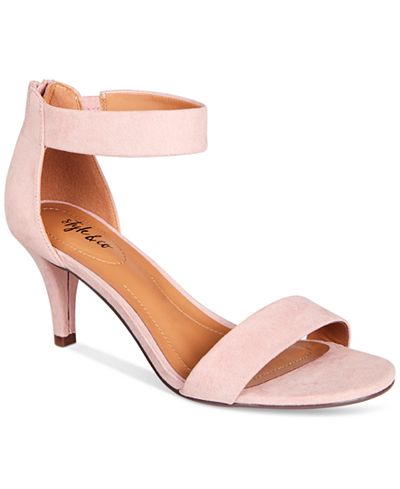 When you buy both pair the flat sandals would be $17.70 and the heal sandals would be $35.70!
The good news is you have from now until June 19th to save during the Biggest Shoe Sale of the Season. Just don't forget to use code BIG at checkout to receive your discount.
How many pairs will you choose?