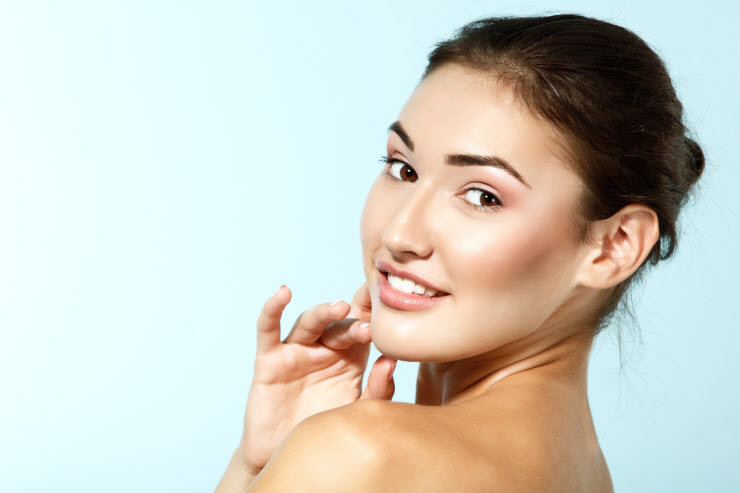 There's something really satisfying about experimenting with new beauty products. It's not just the promise it will make us feel more beautiful; sometimes it's the novelty itself. We've curated some of the most interesting beauty products on the market. They're way cool, a bit obscure, and some of them are serious time and money savers.
The Ultimate Multitasker
Elizabeth Arden Eight Hour® Moisture All-Over Miracle Oil oil takes its popular 8-hour cream to a new level. Use it on face, body and hair. It leaves skin luminous without a greasy feel and keeps hair ends hydrated. If you need one product in your beach bag, overnight or purse, this is a serious contender.
Fix it and Forget it Makeup
Ready for warm-weather fun? Tarte Amazonian Clay 12-Hour Full Coverage Foundation hides flaws but feels weightless for 12 hours. Apply it in the morning and forget it! Layer it or apply thinly for the perfect coverage. It has SPF 15 and is made without parabens, phthalates, sodium lauryl sulfate, and gluten. It absorbs oil all day long, too. Yes, please!
On-the-Go Contouring
Smashbox's new contouring pencil trio glides on your skin in three shades so you can sculpt those cheeks, accentuate those cheekbones (and collarbones!) and refine that nose. Contouring is among the best-kept secrets among beauty insiders. These chubby sticks are so easy to carry and come with step-by-step instructions. What an easy way to refresh your look for night!
Satiny Clean
The Clinique Sonic System purifying cleansing brush system is an affordable way to deep-clean skin gently but thoroughly. Developed by a dermatologist, it uses two types of bristles for all the zones of your skin. It lifts away makeup, grime and oil without harming skin's delicate acid mantle. Leaves skin soft as a baby's.
The One Lipstick You Need
Estée Lauder Pure Color Envy Liquid Lip Potion is everything a lip color should be: long-lasting but not drying, in colors that work for every skintone.
Double Duty
Clinique's Just Browsing Brush-On Styling Mousse is the perfect way to shape and groom eyebrows in a few swipes. Its creamy formula and tiny brush allow you to target each brow area perfectly. It also can be used in a pinch to retouch the roots of your hair and add temporary lowlights!
Dior Vernis Polka Dots – Summer 2016 Limited Edition Color & Dots Manicure Kit offers true, tropical colors and — if you like — an applicator to add summer-friendly polka dots or other designs. Fun, flirty, fabulous!
The Ultimate Curling System
Beachy waves? Cute spirals? The ISO 6-Piece Digital Curling Iron does it all with one tool. It has five barrels — 32mm, 32-25mm, 25mm, 19-25mm and 19mm — so you can achieve your look in a flash. The heat is digitally controlled so hair stays healthy and shiny.
Trends are here today and gone tomorrow, but these are showing some staying power. Snap up these gems before they start appearing in everyone's tote bag.