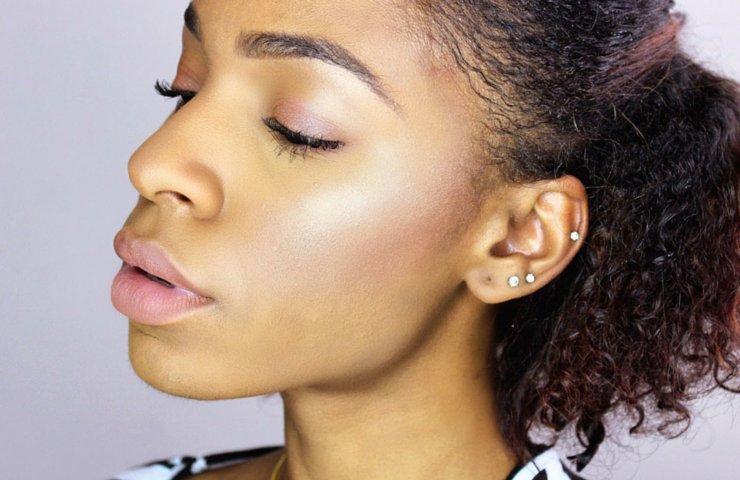 Gleaming cheekbones. Eyes that pop. Lips that shimmer. And only one tool? That is the key to the new makeup technique called chroming.
It's never been simpler to get your sunkissed glow on. Chroming picks up where strobing left off. Just in time to accentuate that summer tan, this fresh new makeup trick from the UK is firing up Instagram because of its simple genius: You get the same otherworldly shimmer as highlighter, lip gloss and eyeshadow with one tool. One that you already own: lipstick.
That's right. That lowly tube (or pot) of shimmer at the bottom of your handbag just became a money-saving, multi-tasking superstar again. The key is using subtle color and sparkle. Matte lips have been the headliner for some time, but as the weather warms up, it's time to shine again.
The best things about using lipstick: it can fit in the smallest bag, requires very little technique, and by its lonesome is budget-friendly. If you need to travel light, here is your all-in-one makeup case.
Why Lipstick Works
There are tons of shimmering powders, eyeshadows, highlighters, gel creams, lip glosses and eyeliners out there. Lipstick in a tube makes the best chroming tool because of its texture. Eyeshadow on your lips? Icky. Gloss on your eyelids? Sticky. A shimmer lipstick works everywhere you need it, and that's the whole point.
Chroming Technique
This one's ridiculously easy, because all you need is your fingers. Apply it to the top of cheekbones, brow bones, temples, lips and even the bridge of your nose. Instant angles, instant glow. Blending well is the key, as the texture of some lipsticks can be a bit thick. Obviously, because of the texture, it's best used as a finishing touch. Add a bit of pressed powder to tone it down.
The Best Chroming Lipsticks
It's hard to tell which came first, chroming or the lip color line most associated with it: MAC. Neutral shades from MAC Future MAC offer a mineralizer lipstick that adds polish and shine.
Bare Escentuals Bare Minerals lovescape Chase Your Dreams Marvelous Moxie Lipstick delivers more pigment than shine, perfect for a photo shoot. It's creamy and super-saturated with a satiny finish.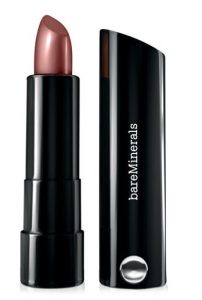 Lancôme Color Design Sensational Effects Lipcolor Spring Color Collection offers a hint of shimmer. There are nude and petal perfect shades that work on most skin types.
Estee Lauder Pure Color Long Lasting Lipstick offers dimensional color in a range of shades. Bois de Rose, shown below, is perfect for chroming.
If you aren't sold on the idea of wearing any lipstick on your eyelids, try Smashbox L.A. Lights To-Go Blendable Lip & Cheek Color Set. A Macy's exclusive, it comes in a chubby pencil in a formula made for lips and cheeks, but works well on eyelids, and under brows, too.

While chroming might be the trend of the moment, it's one makeup technique you can use forever. Just grab your tube and go.