The Macy's One Day Sale deals keep getting better, as evidenced by the free Clinique Sonic Brush you can get for a limited time.
The Macy's Thanksgiving One Day Sale is going on right now and that means you can choose your FREE Mini Sonic Brush ($26 value!) with any $55 Clinique Purchase.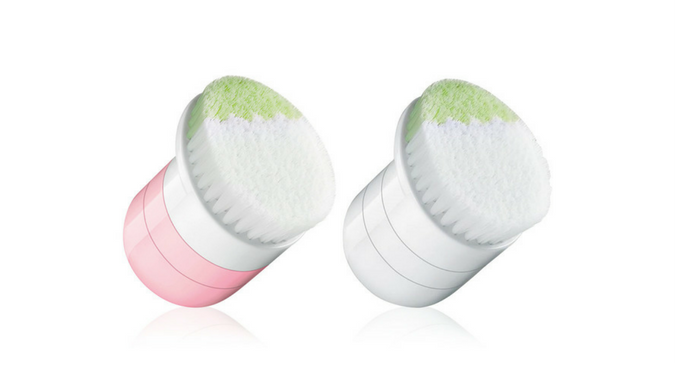 And this isn't any sonic brush that you can just pick up in a corner drugstore. Take a look at just some of the features:
Dermatologist-developed
Sonic movement offers deep yet gentle cleansing
Two bristle types for targeted cleansing in hard-to-reach, contoured areas of the face where dirt hides
Waterproof.
Swiss engineered
For all skin types
Choose Between two colors of the free sonic brush:
Your gift will be added automatically at checkout. Keep in mind, the minimum purchase requirement does not include the purchase of gift card(s), tax, shipping or gift wrap charges. Only one free brush is allowed per customer and are available while supplies last.
Oh, and did I mention this is an online only deal? Just another reason you should keep checking back here at Magic Style Shop daily – we have you covered!
Need help deciding on what to purchase to get your free Clinique gift? You could but one of the 7-peice sets below that Macy's has on sale right now for $66; that would be enough to get your free Clinique sonic brush: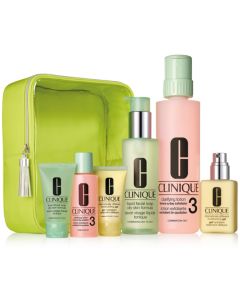 Free Clinique Sonic Brush Details
What: Free Clinique Sonic Brush
When: November 13-15, 2017
Where: Macys.com
How: Spend $55 in Clinique products before tax
And if this isn't something you think you want for yourself (though I don't know why you wouldn't) this would make a powerhouse holiday gift for someone on your list. Imagine presenting them with not only their favorite skin care, but with a facial brush to go with it! Now that's a gift worth remembering. Just make sure you act fast to get the color you want.