Anyone who says "I don't look good in red lipstick" just hasn't met their one true love. Red might sound like one color, but that couldn't be farther from the truth.
Red practically has its own color wheel and just a slight shade difference, either way, can take you from happy to tacky before you know what hit you. Simply put, all reds are NOT created equal.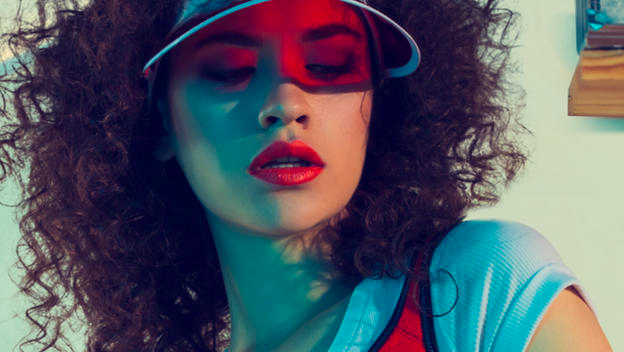 But finding the perfect red doesn't end with color.
There are certain lipstick fails that seem to happen every time we want to go red – and no one's immune to them. The most gorgeous celebs have been caught red-handed on the red carpet with red lipstick on their teeth (say that 3 times fast!).
Luckily, I was able to pick the very talented brain of Molly Gardner, makeup artist and beauty blogger at GirlGetGlamorous.com. So get ready to say "never again!" to the 4 biggest red lipstick regrets and put your best pout forward.
4 Biggest Red Lipstick Regrets – Never Again!
Regret 1 –  The wrong red for your skin tone
By wearing the wrong red, we're tricked into thinking we should never wear red lipstick again. But that is wrong and unjust! The truth is, everyone has a perfect red shade based on their coloring. Here's what each skin tone should look for.
Fair (with pink undertones) – a blue or pink-based red
Fair – An orange-based red
Olive – Various levels of brick
Caramel – A deep berry or candy apple red
Chocolate – True red or plum
Ebony – An orange-based red or a wine-colored berry blend
And for those who feel like a classic red is too bright for your skin tone or personality, Molly suggests, "go for a brick red or deep red, it's surprisingly wearable and a bit more subtle than a true red."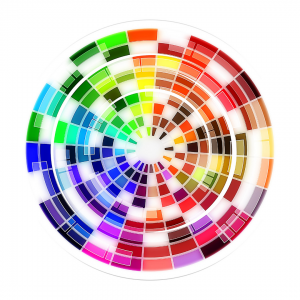 Regret 2 – Sexy pout, yellow teeth
Why do certain red lipsticks make our teeth look yellow? Turns out, a kindergarten finger-painting class can solve this conundrum. Yellow and orange are directly across from blue on the color wheel, so these colors essentially cancel each other out. In lipstick language, a red lipstick with a slightly blue undertone, like the shade, American Doll by Anastasia Liquid Lipstick, will bring out your whitest smile. Who knew?
"A great shade for all is MAC ruby woo," says Molly. "It's a blue-based red that suits every skin tone. Layer lip balm underneath if the matte formula feels too drying."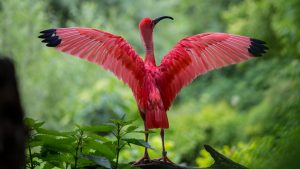 Regret 3 – Feathering or "bleeding"
This is one of the biggest complaints around red lipstick. You leave the house with your pout on point but by the time you make it to the event, your lipstick is out of control! You now have red spreading off of your lips and into the corners of your mouth like you're in a horror film!
Here are a few solutions:
Lip primer – A lip primer, like Lip Insurance Smoothing Anti-Feathering Lip Primer by Too Faced, will keep lips moist while also holding lipstick in place. Aka – no feathering.
Double up – Out of lip primer? Molly suggests putting on a long-wear red lipstick first, then adding a traditional lipstick over the top for a red-carpet-ready dimensional texture that lasts.
Lip liner – Lip liner creates a wax-like barrier that seals the end of those little wrinkles on our lips and prevents color from leaking out. It's like the Hoover Dam for our pout.
Seal with foundation – Molly applies foundation right outside the lip line with a thin-tipped, small concealer brush. She then blends away from the lip line quickly.
Stay sharp – Sharpen your lip liner before each use. "This little change makes a huge difference! You'll get a more precise line and it will clean up the whole look." – Molly
After this, you can say goodbye to feathering. It's for the birds, anyway (*wink).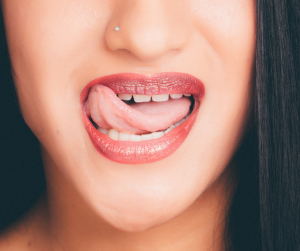 Regret 4 – Rogue lipstick on teeth or chin
Nothing can take the wind out of your sails faster than this common story. You're at a party, feeling like a million bucks. At the end of the night, you walk into the ladies room only to discover the truth: half of your lipstick is on your teeth! Now a flood of the evening's conversations begins to haunt you. Did they all notice and not say anything?
*Can we please reinforce Lady Code? If you see a sister out there with lipstick on her teeth, TELL HER!
Tangent over. Here are 4 ways to prevent this from ever happening again. Try them one at a time, or all at once!
Makeup setting spray – A sealant for your entire face, this includes the lips. Apply makeup setting spray when you first do your

makeup in the morning, then give yourself a mid-day spray to touch up.

Blot and repeat – Apply a few coats of your favorite red lipstick and blot in between. You'll layer-up on pigment and eliminate the excess moisture that would otherwise end up on your chin or teeth.
Kiss-proof lipstick – You don't have to have a kissing buddy to qualify for kiss-proof lipstick. Why not go straight for the good stuff? Get lipstick that is kiss proof and stop leaving your mark on your coffee cup.
The old fishhook technique – An oldie but a goodie… After your lipstick is in place, put your finger in your mouth and pull it out. I prefer making a fishhook shape

with it. Now you'll see all the access lipstick on your finger that would otherwise end up on your teeth. Ta-da! It's not very scientific, but it gets the job done every time.  
Every woman at every age should have that one red lipstick in her makeup bag that makes her look and feel like a queen. With these simple adjustments, your lips will be free to live life to the fullest!
Want a little more lip intel? Click here to Find Your Lipstick Shade Personality!