Has your heart been breaking over all the images coming out of the Gulf Coast after Hurricane Harvey?
Perhaps you're even bracing for the potential impact Hurricane Irma could make on Florida.
Whatever the case may be, we've uncovered a way you can help.

I have friends and family in both areas and while I am grateful that we are not in the midst of the chaos, it doesn't negate my longing to help those who need it most.
That's why I'm grateful Macy's has partnered with the American Red Cross to help raise $1 million to assist in hurricane relief efforts.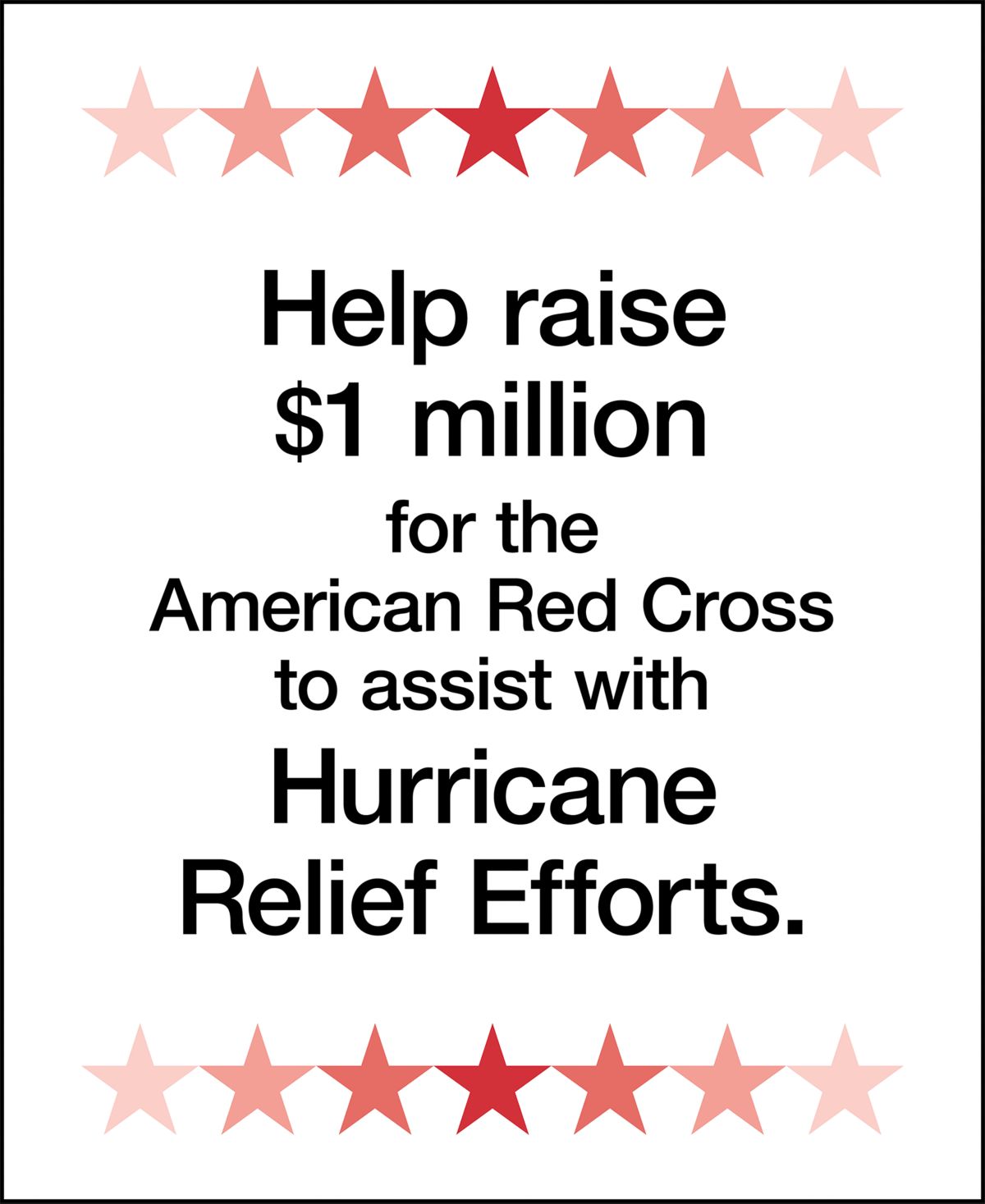 Donating couldn't be easier, simply follow these steps:
1. Visit Macys.com
2. Choose a dollar amount for your donation
3. Click "add to bag" and checkout
4. You will see an 'estimated tax' calculated, but don't worry, this amount will be removed at final checkout
5. Proceed with checkout
Keep in mind, no single contribution can exceed $249.99.
You can donate now through September 16 and remember, your donations are tax-deductible. Just imagine the impact we could make even if everyone reading this only contributed a single dollar!
Just click one of the banners above to get donate and help the tens of thousands displaced by the hurricane get back on their feet.