If you're looking to step up your entertaining game before the holidays, I have a great deal for you! The iconic Nambe Salad Bowls (and all Nambe Serveware) are an incredible price at Macy's during the Friends and Family Sale, plus there is a Nambe Bonus Buy you don't wan't to miss.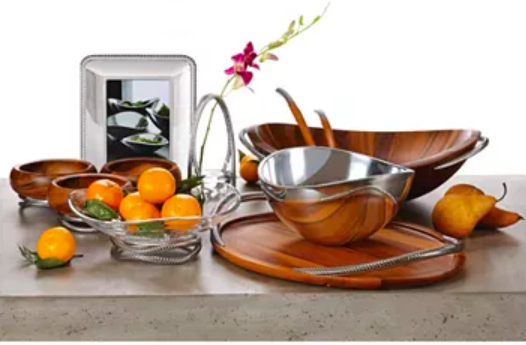 Macy's Nambe Salad Bowl Sale
If you haven't looked at the Nambe Salad Bowls available at Macy's yet, this is the time to do so. Not only are they a best-seller, they are on sale for a great price right now.
The Nambe Salad Bowls retail from $75-$210, but through 11/11, you can save an extra 30% off.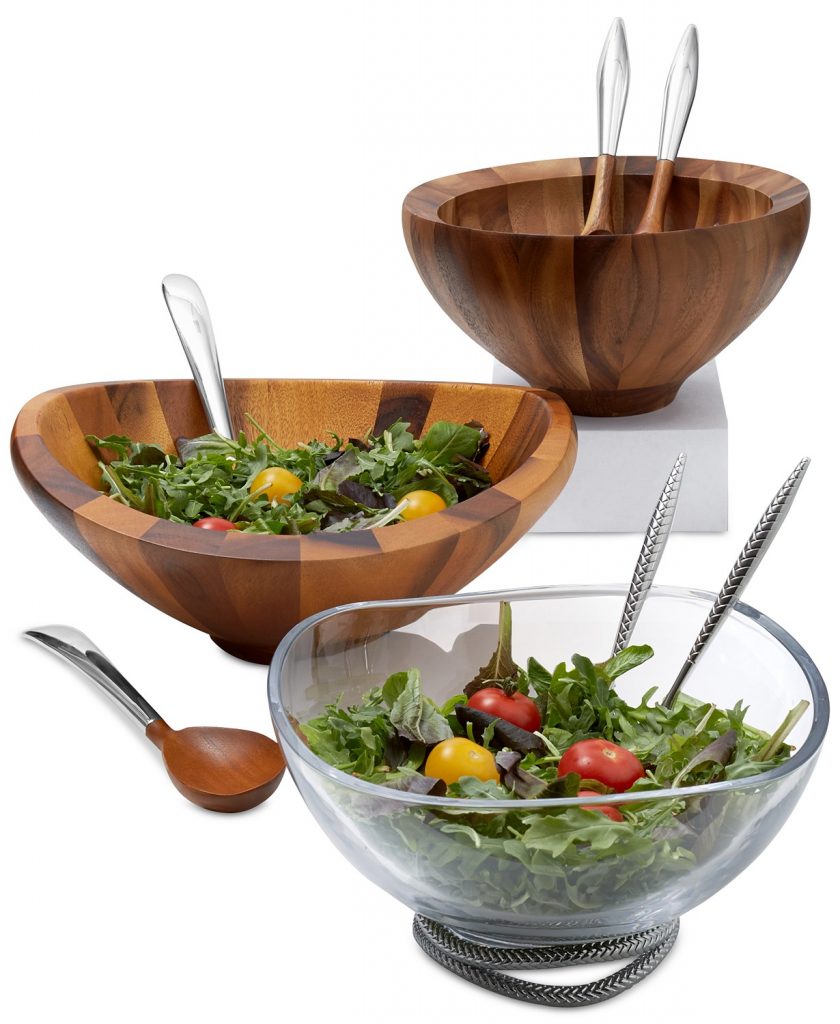 For example, the Nambe Harmony 3-Pc Salad Set is just $62.30 after the discount (when you use code FRIEND at checkout). This set combines sleek shapes with dense wood, making it the perfect choice for serving colorful starters and salads. I think it also adds a beautiful rustic touch to your holiday table.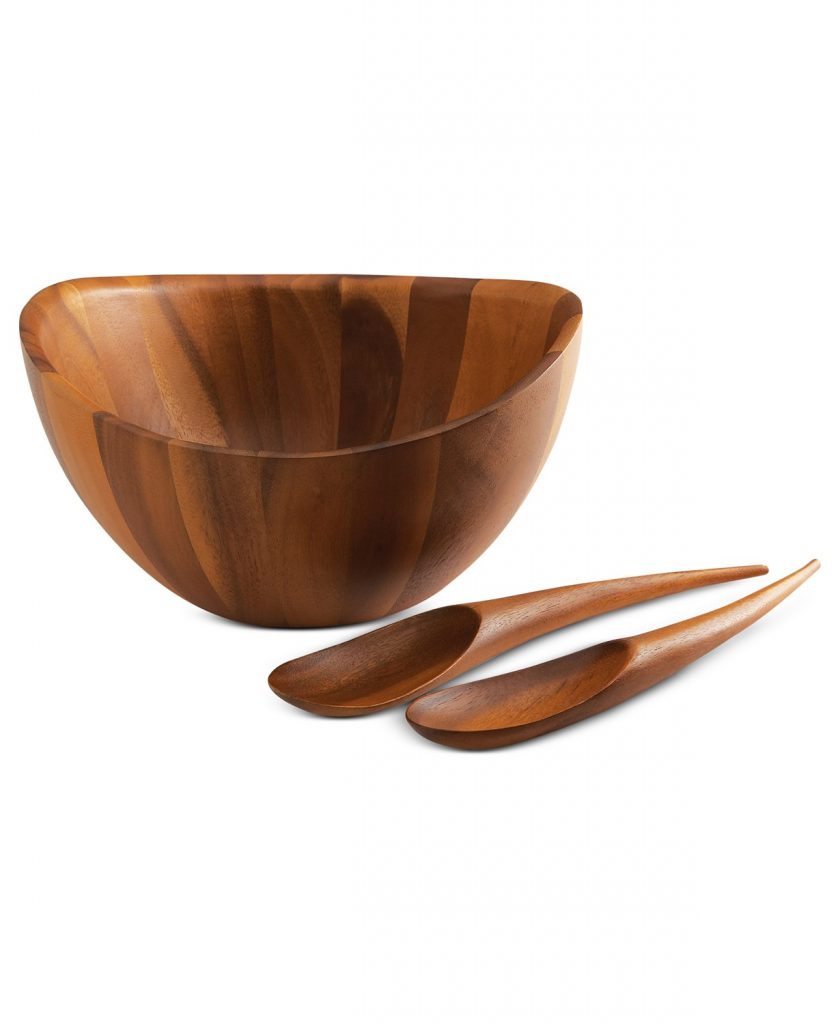 Nambe Bonus Buy at Macy's
For just $46.99, you can get a Hotel Collection Tray with your Nambe purchase. Imagine this in a guest room with some water and snacks for family and friends who come to visit. Or even atop an ottoman in your family room to hold some decorative holiday elements. (Or we can be honest, it will end up being the home for your remote control and some magazines!).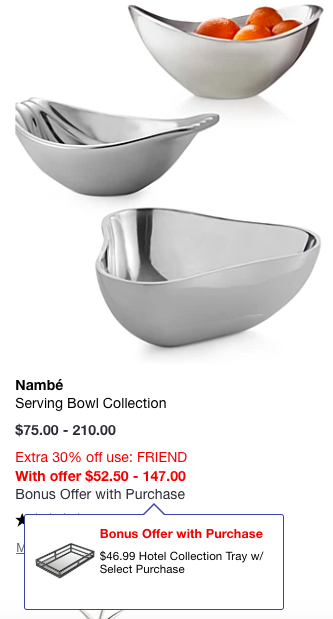 Of course there are a ton of Nambe serveware options included in the Macy's Sale, but the salad bowl collection is a perpetual favorite.
And if this isn't something you need for your own home right now, consider shopping during the Nambe sale for a Christmas or wedding gift.