Spring is a gorgeous time of year but it comes with a caveat. As the flowers bloom and the birds chirp, it's tempting to throw on your summer shorts and run off to join them.
But while it looks bright and sunny, the winter chill still lingers, making it feel impossible to choose the right outfit. Between the heat of the day and nightfall, you could experience up to four seasons throughout the course of one day!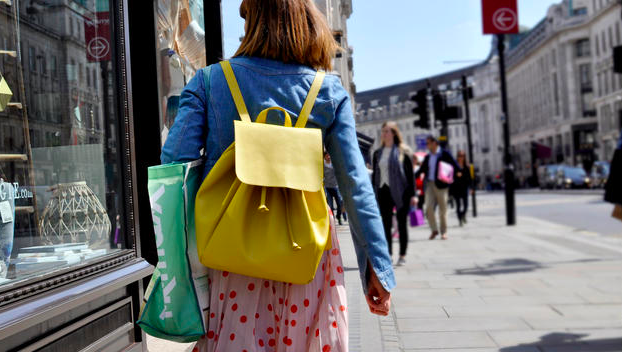 Whether it's a scorcher outside but your office stays at fifty degrees, or the weather's ups and downs feel as dramatic as reality TV, this season is all about layers. If the word 'layering' makes you cringe because you often feel like Joey wearing all of Chandler's clothes – fear not. Here are spring layers done right with the top four attires to give you the comfort your body craves and the look your personality desires.
Even-Tempered in the Office
Your personal temperature can experience a lot of ups and downs in an office. Whether you're feeling the heat from a big presentation or are typing with cold fingers for hours on end, you need to focus on work, not discomfort. Here are some layers to help you keep that professional appearance while balancing out the temperature's highs and lows.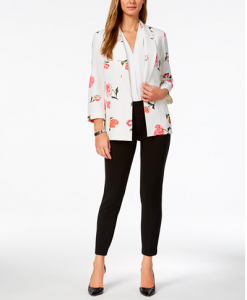 Camisoles and Tanks – These are small but mighty. A form-fitting tank or cami can be a warm hug for your middle without adding bulk. They're also great for see-through tops that need an extra layer underneath.
Pantyhose, Tights, and Sheers (oh my!) – Whether you're wearing pants or a skirt, these will give you that extra layer of warmth. Go thick with tights, medium with pantyhose, or thin with sheers. And when the air conditioning goes out, you can slip them off on your next break!
Blazer and Shirt – A warm blazer with a dressy shirt maintains that professional vibe in any condition. Depending on your personal body temperature, you can wear a nice sleeveless or long-sleeved top paired with a blazer that is as thick or thin as you'll need.
Scarf – A decorative scarf is your best friend. The neck is often neglected in cold weather but it makes a big difference – not to mention how perfectly it can complement an outfit. And as the temperature warms up, just throw it in your briefcase!
Keepin' it Casual
Remove the idea that in order to be comfy you have to sacrifice style. The sky's the limit! Enjoy soft, cute, and cozy fabrics that you can slide on and off to feel great indoors or out.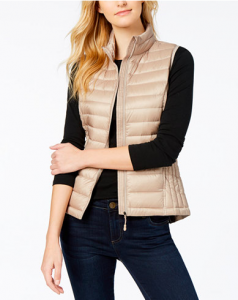 Vests – Use a fun vest to spruce up a basic, long-sleeved shirt. You'll look great, stay warm, and be ready to toss it aside when you don't need it.
Sweaters – Everyone loves sweater weather. Throw one over a cute top and you're set. The key is to make sure your sleeves don't fight with what you're putting over it, so you'll either want a long-sleeved or sleeveless top. T-shirts are more limited, working best under bulky, loose-fitting sweaters.
Jeans and Leggings – Skinny jeans and leggings are versatile and go great with layered tops. If you're wearing a thick shirt or a series of layers, these tight-fitting bottoms will balance out the bulk.
Long Skirts – Long skirts are super comfortable and can transform a boring t-shirt into a hip combo. Try pairing it with boots – from short to tall. Then when the sun pops out, ditch the bulk and throw on some sandals!
Date Night Done Right
If you've ever seen girls wearing strappy dresses outside, shivering with goose bumps and crossed arms, it feels like there's a decision to make: Be cute or comfortable. While it appears there's no middle ground, that's simply not true. With just the right layers you can have your cake and eat it too.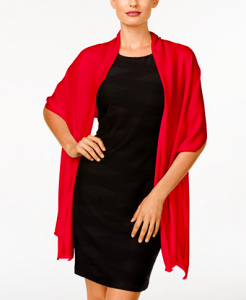 Spanx – A woman's best friend, Spanx will keep your middle and thighs warm with the added bonus of a controlled midsection and smooth panty lines. #winning
Tall boots – Tall boots not only warm those gams, they look super sexy. For an added bonus, try over-the-knee boots that fold down. Now as things heat up you can show off a little leg.
Wrap – A beautiful wrap trumps a bulky coat any ole day. You can use it to accent your outfit by getting a fun, matching pattern; or keep it elegant with a basic black, brown, or grey.
Tights – Don't be afraid to pair black tights with a short skirt. If it looks like too much of the same color, choose a fun pattern that compliments the overall look. They'll act as an accessory with the added benefit of giving you warmer legs and toes.
Gear Up to Workout
As unpredictable as the weather may be, spring is a gorgeous time of year – so layer up and get your exercise outdoors! The right gear lets you enjoy the fresh air instead of being so uncomfortable that you're counting every minute that goes by.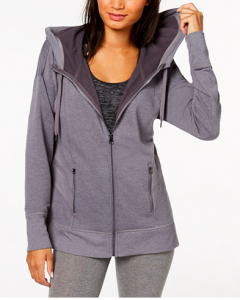 Leggings – Leggings are a dream. They come as thick or as thin as your body needs and offer slight compression for your muscles.
Joggers with Shorts – Pair joggers with training shorts and you're ready for anything. Training shorts are great for any weather, offering an extra layer under your sweats during the cold, or acting solo when the heat comes knocking.
Workout Top – A form-fitted workout top offers an added layer of bust support while keeping your midsection warm. Like a camisole, wear it solo or under a dry-fit top.
Hooded Jacket – The hooded jacket is a workout staple – especially if you live in areas known for sneaky rainfall. Choose one that fights the wind with insulation (depending on your environment and body temperature) and make sure it can easily wrap around your waist when things heat up.
With all the layering options, you'll be able to control your temperature almost anywhere. And with a little planning and an open mind, this layering game starts to become a lot of fun!