Don't wait for Black Friday to shop for a vacuum if yours has been dying a slow death because right now you can get a Shark Navigator Light Vacuum for under $100!
Let me tell you a little story: when we moved into our new home two years ago, I knew it was finally time to bite the bullet and buy a new vacuum. My father had graciously bought me a very nice vacuum by another very famous name brand when I first got married, and I thought it would solve all my cleaning needs.
It didn't.
Fast forward to a couple years ago when I was the one paying for a new vacuum and I new I couldn't spend anywhere close to the $400 price tag my father did a decade ago, but I was determined to find a cheaper model of that same brand (even thought it didn't live up to the promises of the commercials).
I asked a specialist what they recommended, fully expecting them to confirm my choice and tell me I was out of luck when it came to finding one within my price range.
I was wrong.
They recommended a Shark Navigator Light Upright Vacuum Cleaner! While they said they'd received many returns from the other brand, they rarely saw any of the Sharks come back. In fact, he had recently bought one because of all the rave reviews from customers and also gushed about it's versatility.
So we drank the Kool-Aid and bought the Shark…and I'm SO glad we did.
My only regret is that because we were in desperate need for a new vacuum cleaner, I didn't wait for a sale like this one and paid full price (I know, I didn't follow my own advice!). We've loved how it's handled both our carpet and hardwood floors, in addition to the attachments that make it easy to clean everything from stairs to vents.
Luckily, you can learn from my mistake and save yourself the heartache and the budget woes by taking advantage of either one of these incredible Shark Navigator Light Vacuum deals going on right now at Macy's:
Choose 1 of 2 Shark Navigator Light Vacuum Deals
The Shark NV106 Navigator® Light Upright Vacuum Cleaner, created exclusively for Macy's, is not just a great deal right now, it's also a powerhouse. The swivel steering gives it excellent control when maneuvering around furniture. It also has a large capacity dust cup and a brush roll shutoff for hard floor cleaning, while the extra-long wand and hose provide extended reach for versatile above-floor cleaning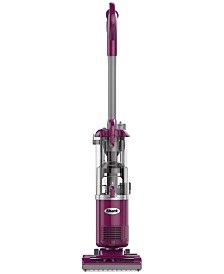 You can also pick up (see what I did there?) the Shark NV105 Navigator Light Vacuum. Light, yet powerful, this vacuum keeps 99.9% of dirt away from the filter for a never-fading suction that cleans as well today as it did yesterday.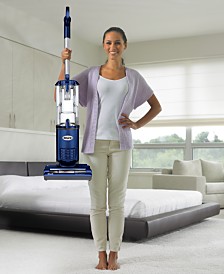 Both vacuums are typically $189.99, but right now during Macy's Birthday Sale, you have your choice of either for just $99.99. Want even better news? They qualify for free shipping too!
Don't want to wait? You can shop online, but opt to pick-up in store, which will also save you up to 20% off a future purchase.
Shark Navigator Light Vacuum Deal Details
What: Shark Navigator Light Vacuum on sale for $99.99
When: October 24-29, 2017
Where to Shop: This link on Macys.com
What you'll save: almost 50% off regular price!