If you have a little peanut in your shell, there's a lot of preparation ahead. Baby clothes, supplies, a crib – the list seems never-ending. But what about the mothers? As your body changes and you start to feel less like yourself, it's a double whammy when your clothes cause discomfort or scream "maternity wear."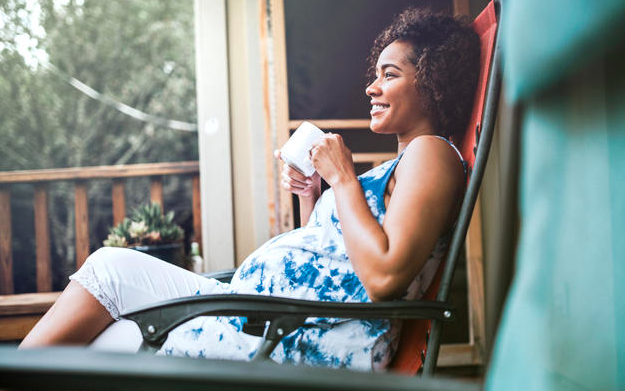 During this time of constant change and unfamiliarity, it's important for mommies-to-be to have comfortable, supportive clothes that remind them of who they are. Cool, sophisticated, sassy – whatever the vibe – as long as it's you.
Here are maternity wear winners to help you feel supported and beautiful during the various body stages that lie ahead. Because you need the bandwidth to focus on other preparations, like welcoming your new little one!
Maternity Wear Winners
Jeggings
Jeggings are the best invention for women everywhere since SPANX – especially for those expecting. They give that jean look to everyone on the outside while you feel like you're wearing sweats on the inside. This maternity jegging by Jessica Simpson has a stylishly embroidered runner down the side with a top that folds down for extra support. These are also a closet must-have as your body recovers post-pregnancy.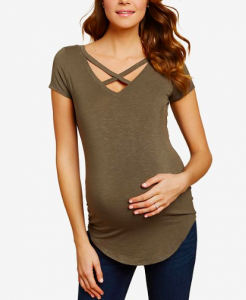 Fitted Top
Wear that bump loud and proud! This is a special time, why not let the world know you're in transition? A form-fitted top will slim down your non-belly parts so you don't feel like one big potato sack. And a touch of spandex will support your tummy while offering just the right amount of wiggle room. To change up the basic tee, try a cold-shouldered style.
Slip-on Slides
After your belly becomes prominent, who wants to bend over and tie their shoes? Forget the house slippers and try these leather slide-on sandals by b.o.c., a brand known for comfort and quality. They'll be your most comfortable sandal while looking great with your jeggings or upscale summer attire.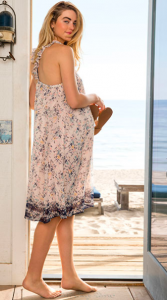 Maxi Dress
The Maxi dress will work with your body, instead of the other way around. Still sexy and feminine, you'll have flexibility and freedom, even after you go up a few sizes. With the attention going to your bust up, this style of dress can either conceal your pregnancy in the early stages or show it off when you're ready for the world to know.
Nursing Camisole
A nursing camisole will make life easier, with a convenient strap clip and a scoop neck for comfort and ease. A Pea in the Pod nursing camisoles scored a home run with my good friend, who bought several brands and said these were hands down, the most attractive on her body and extremely comfortable.
Bust Support
While you can get away with standard fashion bras for a little while, you'll want the support of a maternity bra as your size goes up and continues to fluctuate during and after pregnancy. Motherhood Maternity is a bra brand winner and offers everything from an underwire nursing demi bra to a strapless nursing bandeau.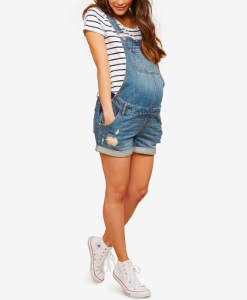 Overalls
Great news: overalls are back in fashion and they're a solid staple to have in your maternity wear closet. Why? They look adorable, have pockets and comfort with a soft jean fabric by Maternity Wear, and they have stretch panels at the sides to grow with you during the pregnancy. Try them in short or long length!
Wrap Dress
Wrap dresses are insanely comfortable and figure flattering. They'll adjust to your size and grow with you from your first to your third trimester. You'll also appreciate these while your body recovers post-pregnancy. This style is excellent for casual days, business casual invites, or formal settings.
With all these options from Macys.com, you can not only pick up what you need, but have fun finding gorgeous clothes that you'll enjoy wearing. Love your body, at every size, and celebrate this special time in your life!