You've heard of Macy's Money, right? Well, would you like to hear how to earn more Macy's Money this Memorial Day than ever before?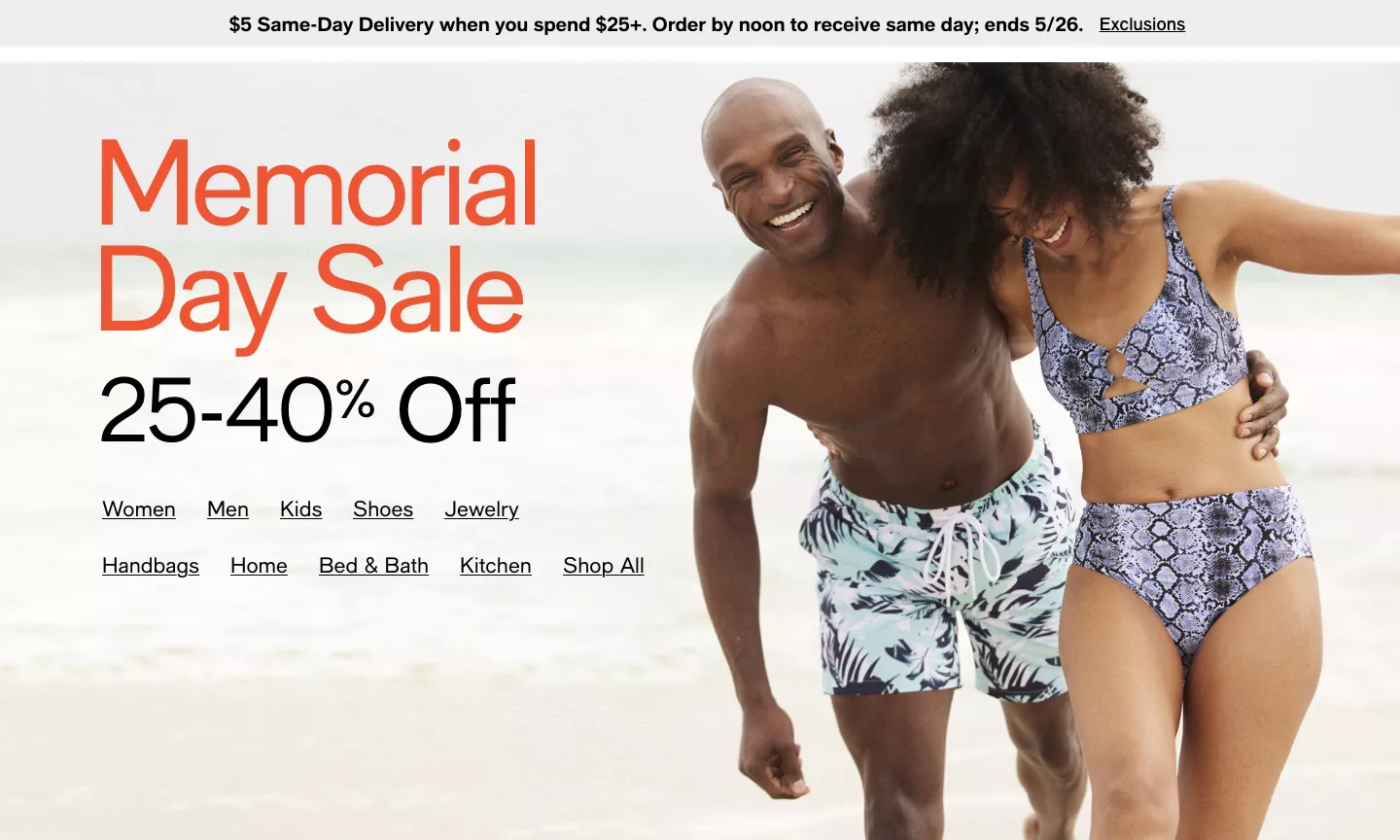 How can you save more this Memorial Day?
First of all, you need to know the Macy's Memorial Day Sale has already started, so don't wait until Memorial Day to start saving.
Second, you can take an extra 20% off your purchase with the code MEMDAY.
Finally, you'll earn $10 of Macy's Money for every $50-100 you spend (depending on how you pay)!
What exactly is Macy's Money?
Macy's Money is a rewards card you can receive by making qualifying purchases with any form of payment, online and in-store. Use your Macy's Money in addition to coupons & sale prices, even on cosmetics and fragrances!
As I mentioned above, you'll earn $10 for every $50-100 you spend online and in-store if you are signed up for their Macy's Star Rewards Program.  It's free to sign up for!
During the last event, you could only earn up to $40 of Macy's Money, but during the Memorial Day Sale, you can earn up to $200 in Macy's Money! And that's how you'll earn more Macy's Money than ever before.
If you shop in-store, your Macy's Money Rewards Cards will be given to you directly after your transaction at the register. If you shop online, look for a confirmation email with your Macy's Money code once your order processes.
Even if you shop online and receive your Macy's Money code through email, you can still use it in stores; just print out the email and bring it with you! Remember, the best part is that you can even use your Macy's Money on top of coupons, making it stretch even further.
Macy's Money Memorial Day Sale Dates
When to Earn Macy's Money: 5/25-5/30
Time to get shopping!
Don't forget, right now free shipping starts at $25 for EVERYONE. Plus, Platinum & Gold Star Rewards members get free shipping with NO MINIMUM with a Macy's Card.