As your resident Macy's expert, I would be remiss if I didn't address the current state of Macy's stores. It's true, Macy's temporarily closed stores to protect employees and customers alike in the midst of our current climate. But it's what Macy's continues to do to earn our trust that reinforces why we've shopped at Macy's for years. Let's review the facts and what it means for our future.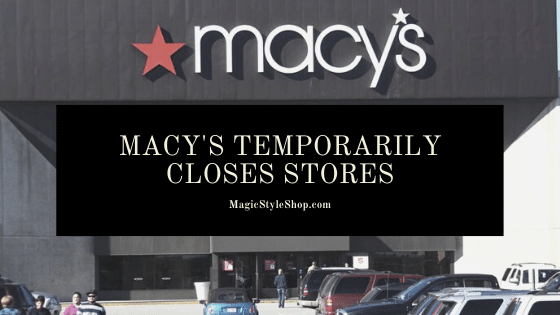 Macy's Temporarily Closes Stores
Jeff Gennette, Chairman and CEO of Macy's, Inc., announced in an email to all valued Macy's customers that they made the difficult decision to temporarily close all Macy's stores from March 18-31 as a result of the COVID-19 developments. This includes all Macy's, Macy's Backstage, Market by Macy's and even Bloomingdale's stores.
Macy's store closures not only affect their in-store events, but also their distribution centers. Thankfully, Macy's will continue to provide both compensation and benefits for employees impacted by these changes.
Continue to Shop Macys.com
As Macy's officials will no doubt keep evaluating the situation in partnership with health officials, Macy's customers can continue to shop Macys.com. In fact, shopping will help support the store loyal fans have loved for over a century. Remember, you can also shop 24/7 on the Macy's App.
Speaking of the Macy's App, when you take the Style Quiz within the App, you'll receive daily fashion faves in Style inspo. Not to mention, you can find all your savings and rewards in one spot!
Macy's Sales
One thing that hasn't changed with current events are the iconic Macy's sales. In fact, right now you can take advantage of one of the best sales of the year: Macy's VIP Sale. The VIP sale is one of the only times you can actually save on beauty brands (15% off to be exact).
And if you're worried about buying new beauty products online, the Macy's App also offers a new virtual beauty try-on. Now you can test out over 100 beauty products for lips, eyes and more! Simply look for the Virtual Try On button on the image of eligible items.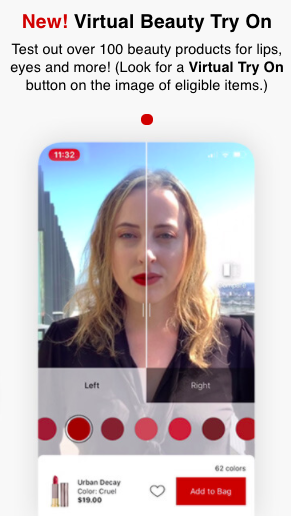 One thing rang true in Gennette's message: the health and safety of their customers, colleagues and communities remain their utmost priority. As much as I hope Macy's reopens soon, I appreciate the precautions they are taking for the greater good.
And as for me, I'll continue to keep you posted here on Magic Style Shop with the current Macy's news and sales you've come to expect.