This is the time of year when children everywhere are writing letters to Santa, but could you ever in your wildest dreams imagine that writing a letter to Santa could help raise one million dollars for Make-A-Wish®?
The Macy's Believe campaign is doing exactly that.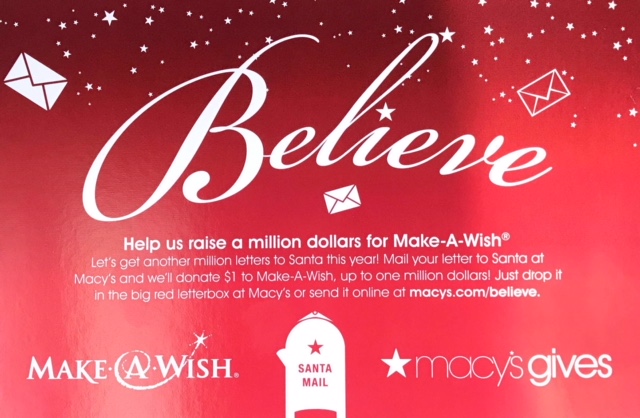 For every letter dropped in the big red letterbox at any Macy's, or sent online, Macy's will donate $1 to Make-A-Wish®, up to $1 million, to grant the wishes of children with critical illnesses. Just imagine how many wishes can be granted with a million dollars!
Even though my kids are older now, we still love visiting Macy's big red letterbox to drop off our Santa letters. (I think the big fluffy bear helps). I have a hard time getting them to sit on Santa's lap for pictures anymore, but they're always willing to pose for a good cause like Make-A-Wish®.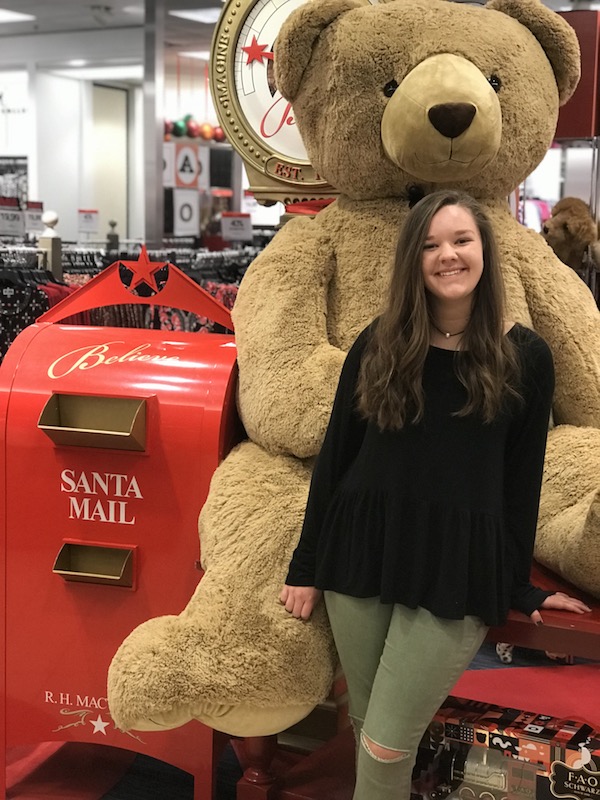 Each year, the Believe campaign grows and not only does Macy's receive thousands of letters for Santa, but they also hear stories of how this campaign touches the lives of so many. Are you ready to learn how your one letter to Santa can be life-changing? Let's get started!
How Your Letter to Santa Can Raise $1M through Macy's Believe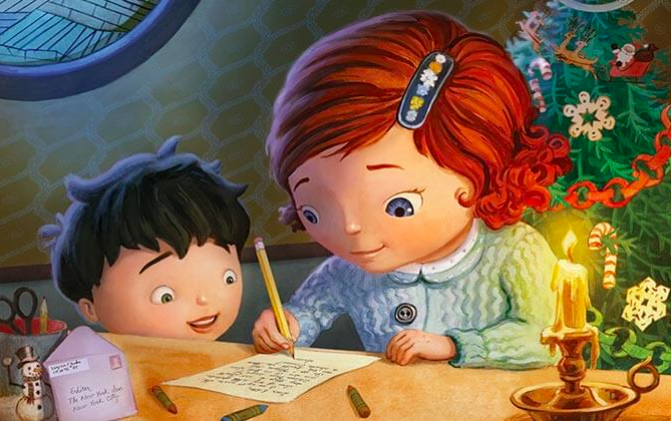 How to Write a Letter to Santa
There is no age limit for who can write the letters and yes, you can even write more than one if you so choose. Macy's has created this incredible Santa Letter Guide that not only gives teachers and community leaders great ideas for how to help get started with your letter-writing, but at the end of the guide there are fun, free printables for Santa games, ornaments & coloring sheets too.
Stationery for Your Santa Letter
While you can use any paper of your choosing to write your letter to Santa, Macy's has provided this free Santa Postcard for you to print out and write on.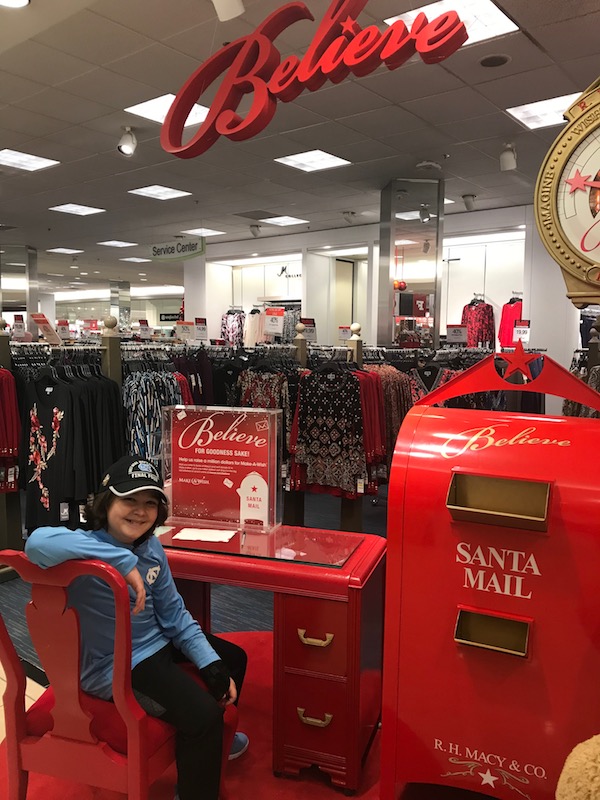 Where to Mail Your Santa Letter
Once you're done with your Santa letter, simply bring it to your local Macy's to mail in their big red mailbox. Need help finding the Macy's closest to you? Use this link for their store locator. And don't you just love how there are two slots in the Macy's mailbox so children of all ages and sizes can personally mail their letter to Santa?
How Do the Letters Get to Santa
With the help of our friends at Make-A-Wish, Macy's will count up the letters and bring them to the Post Office to mail to Santa (or, if you write yours on macys.com/believe, we'll email them). For every letter received, Macy's will donate $1 to Make-A-Wish, up to $1 million!
Macy's Holiday Events
While you're at Macy's dropping off your letter to Santa, why not check out their variety of holiday events? Whether you wish to visit Santaland at Herald Square in NYC or participate in Macy's Pink Pig in Atlanta, there's holiday fun for everyone. Visitors to Macy's over the holidays will also find everything from gifting events to tips for holiday decorating and entertaining.
Who Benefits from Make-A-Wish®?
Wishes give children the physical and emotional strength they need to fight a critical illness. On average, Make-A-Wish® grants a child's wish every 34 minutes. That's a lot of wishes that need funding! Over the years, more than 2.4 million people have been impacted by the wishes that Macy's has helped grant. Wishes help kids look past their limitations and most importantly, wishes improve a child's quality of life, giving them a better chance of recovering.
Macy's Gives
Macy's has raised more than $100 million in total giving since 2003 with the help of customers and associates. Let's help max out that million dollar donation by recruiting everyone we know to write a Santa letter to mail at Macy's.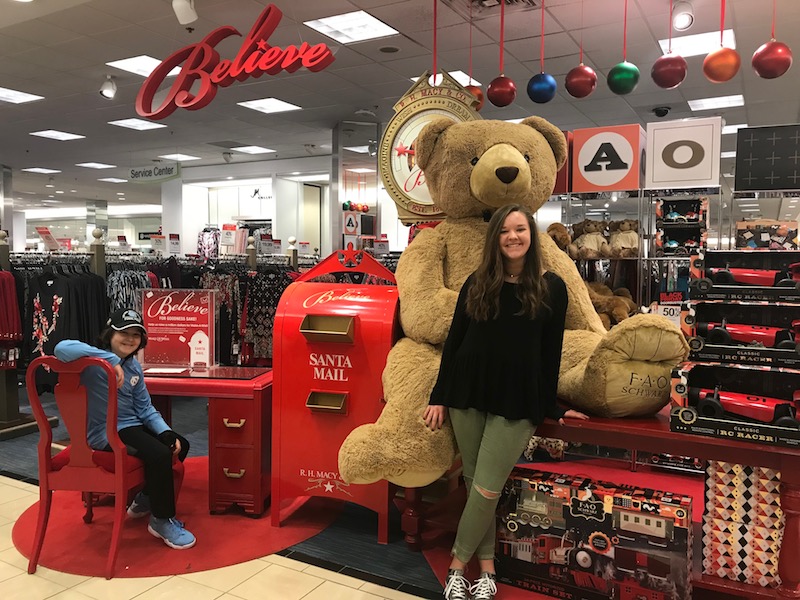 As you can see, there is truly no right way or wrong way to write your letter; the only 'wrong' thing you could do is not to write a letter at all. With Christmas just around the corner, there's no time to delay.
Whether you go to Macy's to drop off your letter or write it online, make sure you take time to look for some fun holiday gifts for friends and family. Need some help figuring out what to buy? Check out Macy's Ultimate Holiday Gift Guide.