This weekend is one of my favorite sales at Macy's because not only do we get a chance to save more than usual, but by choosing to save big, you'll also be helping kids in need. Let me explain:

Two Ways to Save at Macy's this Weekend:
1. Save 20% off
Everyone can save 20% off with the code SAVE (or 10-15% off in select departments). There is nothing you need to do to take advantage of this deal other than enter the coupon code at checkout.

2. Give $5 & Get 25% off
This weekend you can shop for a cause! If you donate $5, not only will 100% of your donation benefit the March of Dimes, but you'll get a savings pass good for 25% off ALL your purchases (20% off in some departments).
If you're not familiar with the March of Dimes, they fight the problems that threaten babies' lives, including birth defects and premature birth, the leading causes of infant mortality.
While I always love a good deal, I love it even more when my shopping has a greater purpose to it.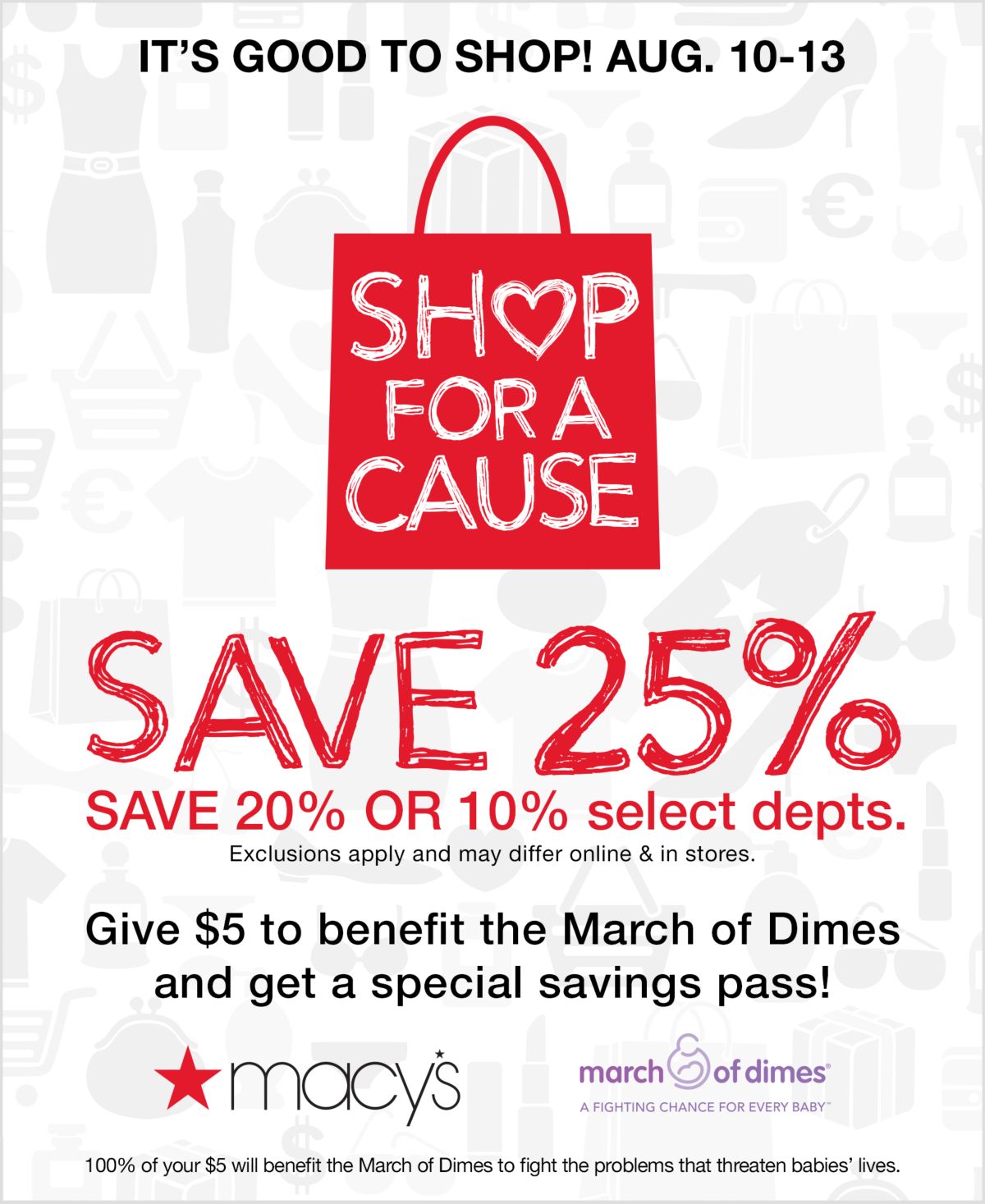 This deal is good August 10-13 and you can even take advantage of it online.
Just visit the Shop for a Cause Savings Pass page and add it to your shopping cart.
Read what one loyal Macy's shopper things of Macy's Shop for a Cause savings pass promotion:

Let's look at just one scenario of how this could work out to your advantage:
$100 item with 20% off code SAVE = $80
$100 item with 25% off savings pass = $75 + $5 pass = $80
Do you see, after just one item, you make your money back, but you don't have to stop saving at one item – you can keep using your shopping pass to rack up the savings!