What's better than Clinique skincare? Free Clinique skincare!
Clinique was the skincare regimen we swore by in high school, but trust me, Clinique skincare has gotten even better since the days of big hair and shoulder pads.
There are two things in particular I love about Clinique skincare:
1. It's not one-size-fits-all: there's a regimen for everyone based on your individual skincare needs
2. They've created a 3-step routine where each product compliments and builds upon each other
While Clinique has always been great about helping you personalize you skincare routine, now you don't have to take anyone's word for it; you can get a free Clinique 10-day skin care regimen with any foundation purchase!
As for which Clinique foundation you choose, that's completely up to you, but might I suggest their new Clinique Even Better Glow Foundation?
Clinique Even Better Glow Foundation comes in 30 shades and offers broad spectrum SPF 15. I'm not a huge fan of wearing foundation every day, but when you wear Even Better Glow Foundation every day, over time, bare skin glows on its own, thanks to vitamin C.
It's recommended for dry to combination oily skin because it's a moisturizing fluid foundation that instantly creates a natural radiance with subtle luminizing pigments. Regardless of your skin type, you'll love the sheer to moderate coverage with its luminous finish.
And if I may make one more suggestion, I think it wears even better when applied with the new Clinique Foundation Buff Brush: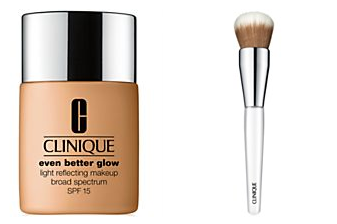 So without further adieu, let's choose your FREE 10-Day 3-Step Kit with any Clinique Foundation Purchase!
First, choose the best of the 3 Clinique skincare kits for your type: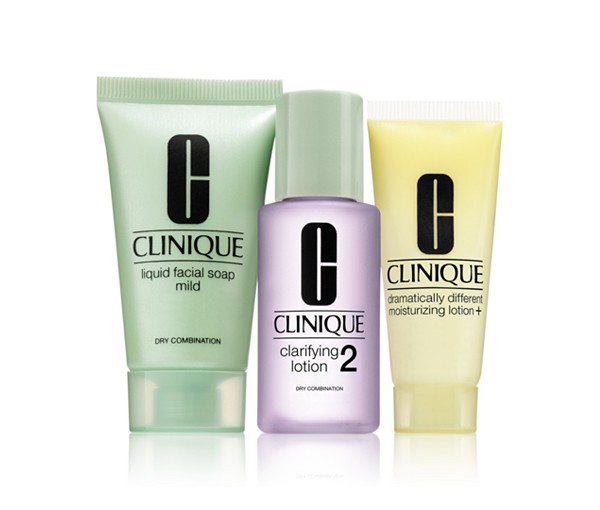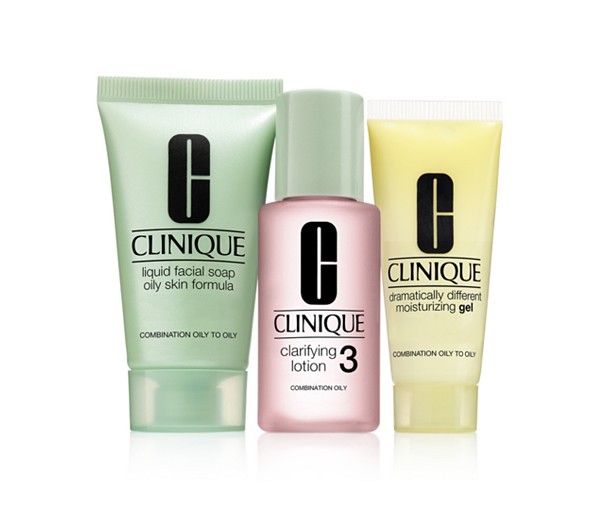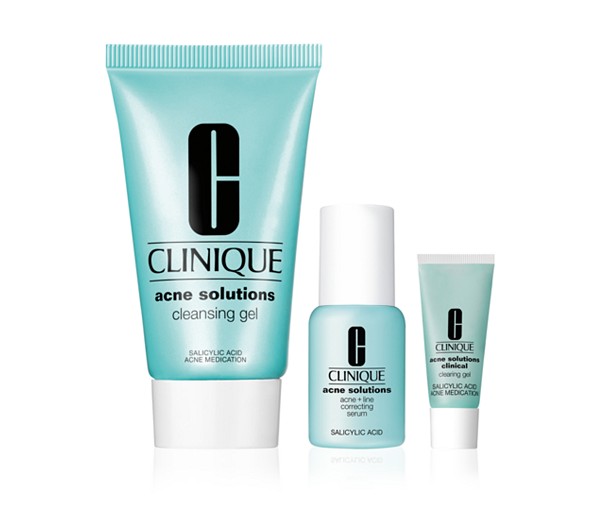 After you choose the perfect Clinique foundation for you, your free Clinique skincare gift will automatically be added to your cart.
Keep in mind, you also get free shipping and free returns with any Macy's beauty purchase, so it's truly risk free. But you only have until 9/4/17 to take advantage of this free Clinique offer, so don't leave for Labor Day weekend before putting it in your cart!