I just found out about this HOT beauty buy and had to tell you all right away:
Through tonight, if you buy 1 Bobbi Brown Lipstick, Lip Gloss, or Lip Liner, you get 1 FREE.
That's right, FREE Bobbi Brown lipstick!
Of course, this incredible offer is only valid on select styles at Macys.com, but I think you'll be happy with all the styles available.
Here are the Bobbi Brown lip products included in B1G1:
Bobbi Brown Creamy Lip Color
Bobbi Brown Rich Lip Color
Bobbi Brown Sheer Lip Color
Bobbi Brown Creamy Matte Lip Color
Bobbi Brown Lip Color
Bobbi Brown Nourishing Lip Color
Bobbi Brown Lip Gloss
Bobbi Brown High Shimmer Lip Gloss
Bobbi Brown Lip Liner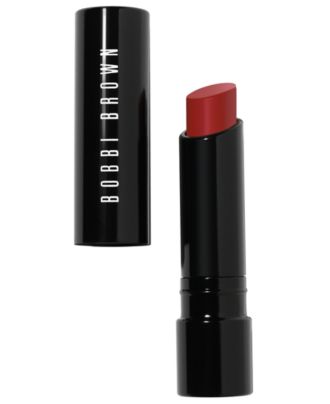 Here's everything you need to do to take advantage of this free Bobbi Brown lip offer:
1. Visit Macy's Bobbi Brown offer page online
2. Choose your select Bobbi Brown lip products in your favorite colors: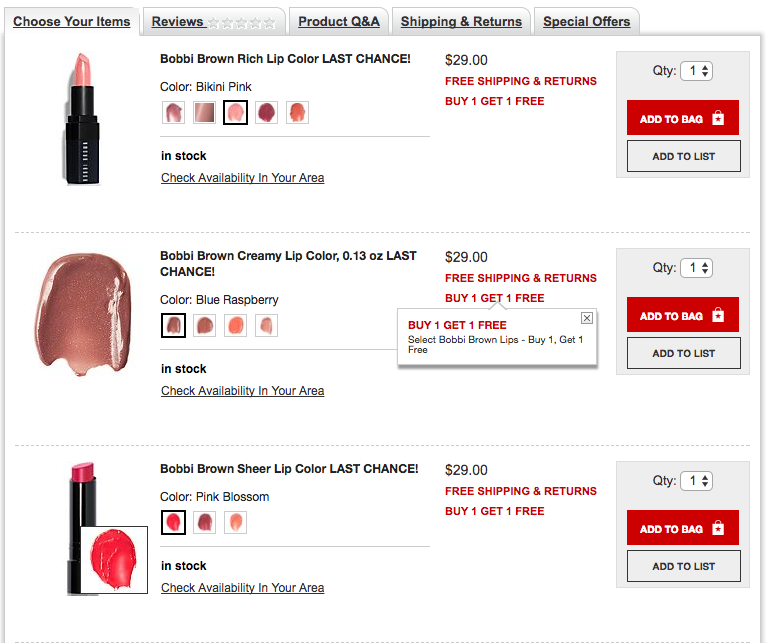 3. When you select two products and add them to your cart, it will automatically credit back the price of the least expensive of the two: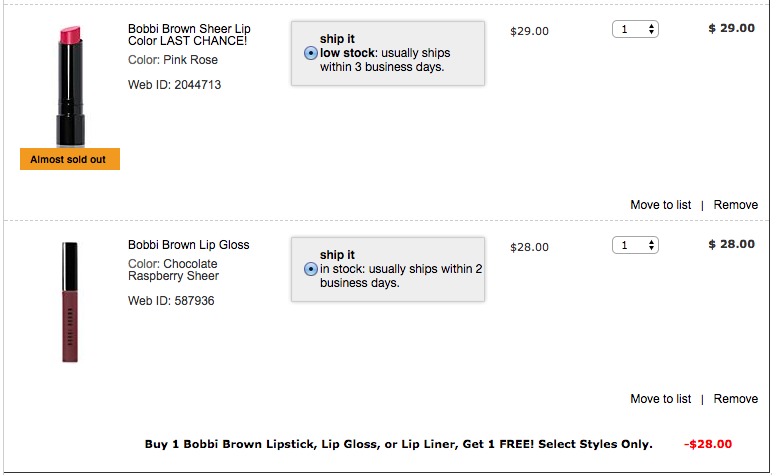 4. What I didn't realize until I filled my cart was that there are even more beauty bonuses that were automatically added for free: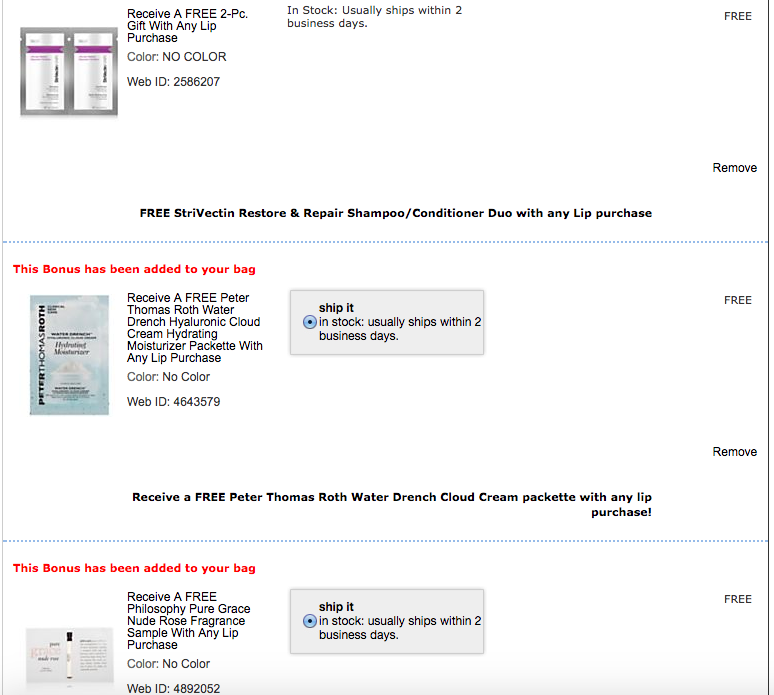 5. Checkout! The other thing I love about ordering beauty products from Macy's online is that you not only get free shipping, but also free returns: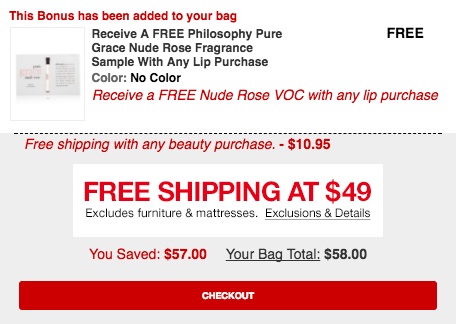 As you can see, I'm spending $58 total for FOUR Bobbi Brown lipsticks & glosses, plus free gifts & free shipping. It doesn't get much better than that.
Just remember that this deal ends tonight and is only available online while supplies last, so don't wait long to choose your favorite shades.