Finding matching flannel shirts for him & her can be a challenge. But with Men's Club Room Flannels on sale at Macy's for just $9.99 right now, you can now get buffalo plaid matching flannels for everyone in the family at a great price!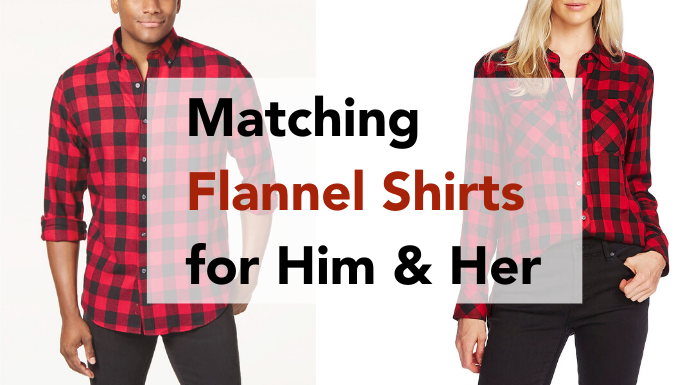 Flannel Shirts for Him & Her
Hear me out, I'm not talking about the guy on the paper towel roll when I'm talking about these flannel shirts for men and women. Men's flannel shirts have come a long way from the days of hunting and grunge.
Not only has plaid seen a new fashion revolution, you can now find plaid shirts for the entire family. However, since guys are typically the hardest to dress, let's start there.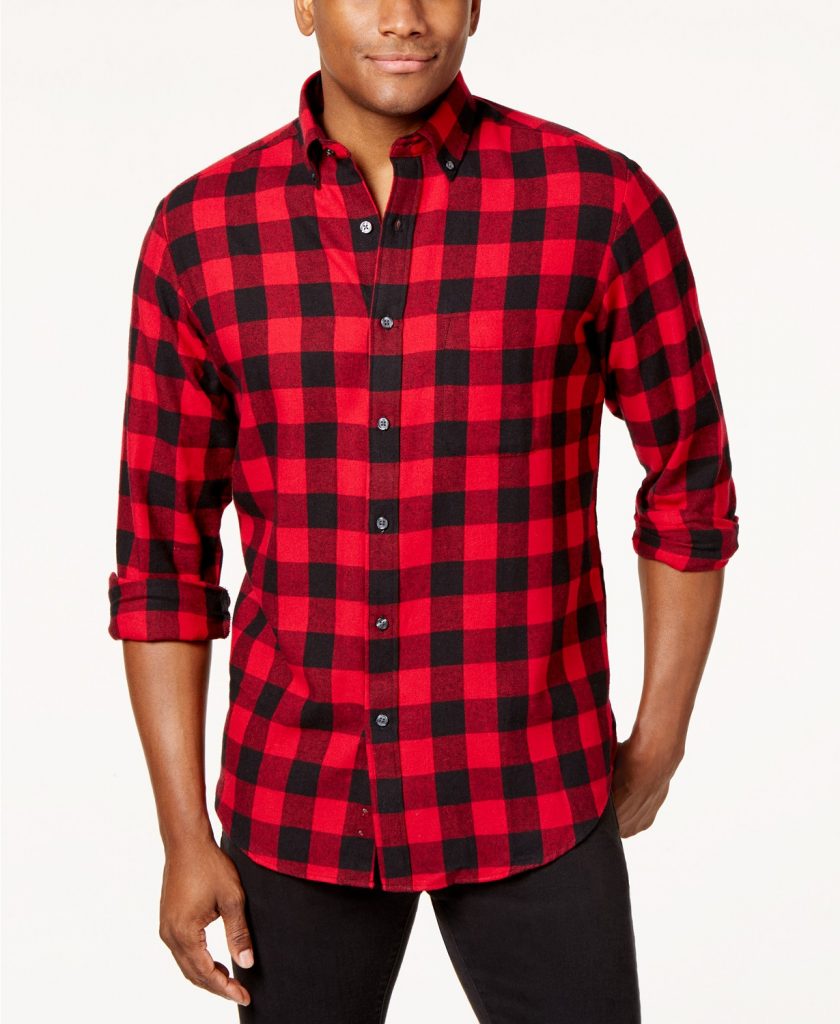 Matching Flannels for Holiday Photos
If you're not from the South, you may not think of getting matching flannels for holiday photos. But I'm here to tell you it's one of the EASIEST ways to coordinate outfits across a family. Especially when it comes to Buffalo Plaid.
These large red and black squares are universally flattering and it's one of the most popular prints for this holiday season.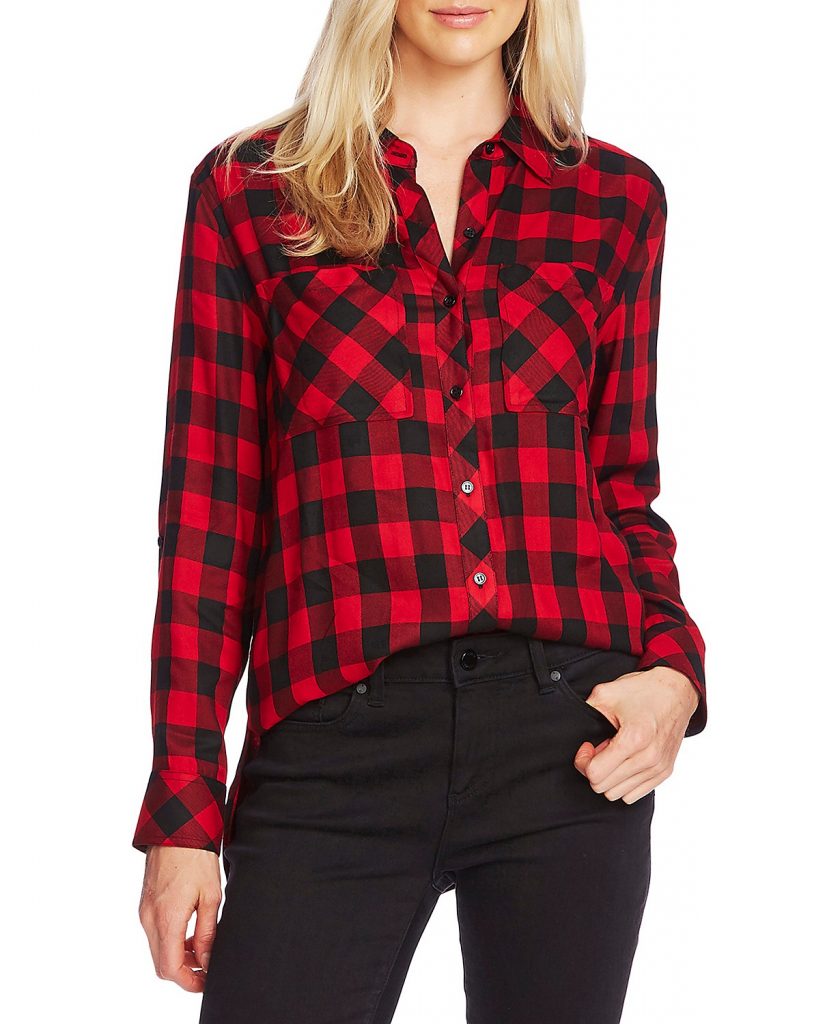 $15.99 Men's Club Room Flannels
I love receiving family Christmas cards with everyone decked out in matching flannels because it's classic and trendy at the same time. (Plus I know they probably found a good deal like the one I'm about to share…)
Right now at Macys, you can get Men's Club Room flannels for just $9.99 during the Black Friday Preview Sale with code SCORE. At that price, you may want to get one for pictures now, and another color to give as a gift later!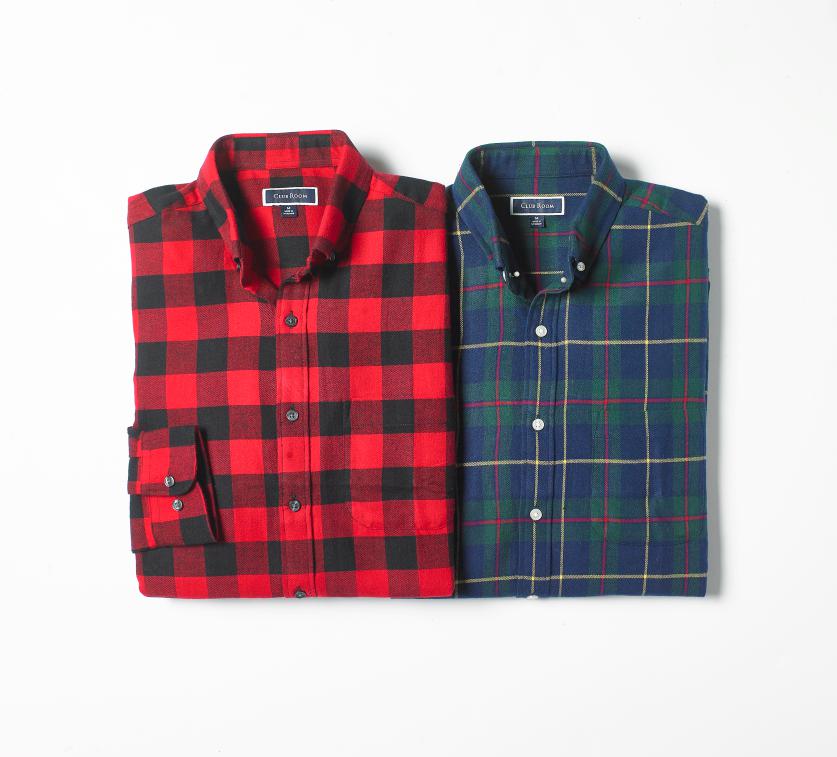 Another thought: the men's flannels were WAY cheaper than the women's flannels I found. Consider ordering a size smaller than you'd normally wear in a men's shirt; not only will you save money, but your flannels will truly match.
Club Room Flannel Colors
The Men's Club Room Flannels come in twelve (yes, a dozen) colors. The red buffalo plaid shirt pictured above is actually called "ruby red".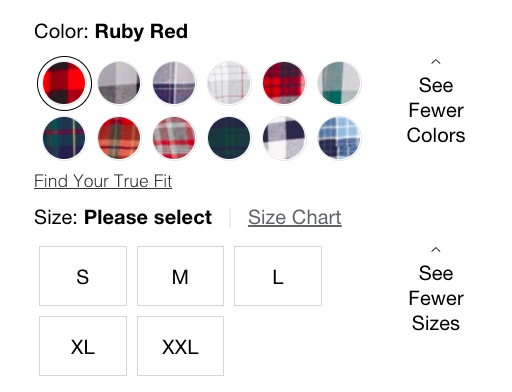 The "Deep Black" and "White Ivory" are also two versions of black and white plaid that are easy to match. Even if just a couple of you in the family wear plaid and the others wear coordinating colors, you're still going to make an impact.
And as you can see, there is a wide range of sizes to fit even the manliest man in your life.
Keep in mind, if you want to get those matching family photos taken in time to get holiday cards made, you need to order those outfits ASAP. Good thing, because at these prices, these flannel shirts will not stick around for long.
If you're looking for more matching family apparel, check out these matching family Christmas pajamas on sale right now.