Have you seen what stores have started doing this year? Retailers seem to be starting their Black Friday deals early, as early as the BEGINNING of November, and Macy's is no exception. In fact, with the Macy's Black Friday Preview Sale starting today, there is a way to save on top of the already low sale prices.

How to Save at Macy's Black Friday Preview Sale
Save up to an extra 20% off (in most departments) when you use code SCORE
This sale is also interesting for another reason: the length of time it's running. Not only are these deals happening in advance of Black Friday, the sale starts today, Monday, November, 16 and runs through Monday, November 23. This is important because following this sale, we will likely go right into Macy's Black Friday Sale.
Typically, we don't know when the next sale will start at Macy's, but this year, we know both when the sale will start AND what some of the best deals will be (come back tomorrow to discover those).
Why to Shop Macy's Black Friday Preview Sale NOW
You may be wondering if it's worth it to shop now or wait to shop the Macy's Black Friday sale, but let me tell you this: the Macy's Black Friday Preview Sale features one of my favorite promotions with an extra 20% off. Let me take you through a scenario where you can save 30-50% off if you find the right product at the right price: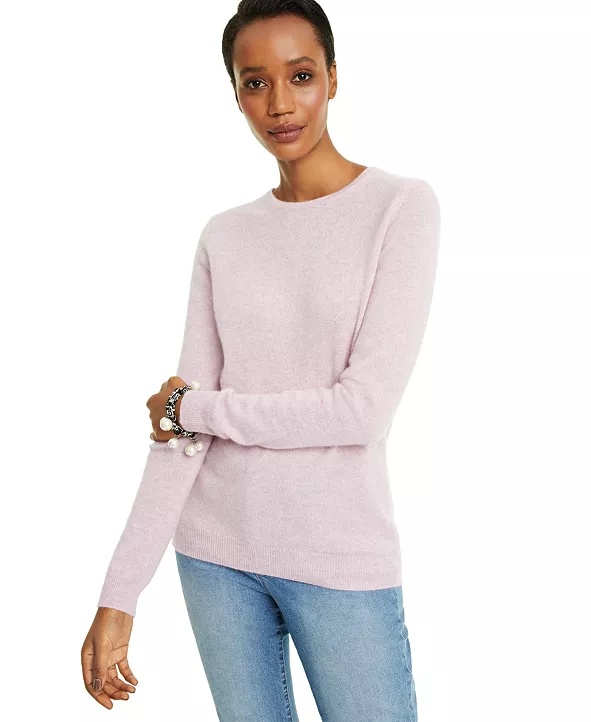 Take this sweater for example: Originally $139, they are on sale for $39.99. That's over a 70% savings from the original price, and that's just one option for how to save at the Black Friday Preview Sale, plus find more ways to use the extra 20% off to save even more.
All that to say, if you can find the right item at the right price, this is the time to shop.
Stay tuned because I'll be updating Magic Style Shop with all the deals you'll want to pay attention to over the coming week.