Watch any talk show today and there's one thing you're sure to see: an off-the-shoulder top.
Never before has giving someone a 'cold shoulder' looked so good!
From peasant blouses to shift dresses, the off-the-shoulder trend is popping up everywhere and seems to be here to stay.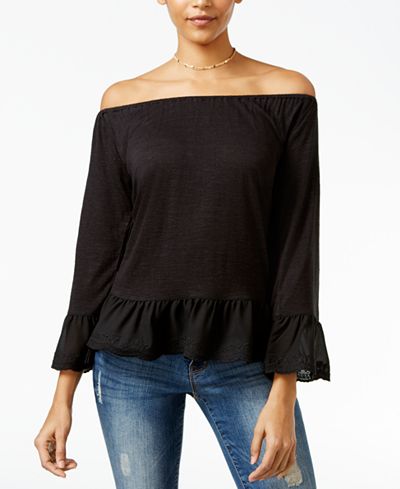 From truly strapless tops like the one above, to a cold shoulder peasant top like the one below, the off-the-shoulder movement takes casual to the next level with feminine and flirty shapes.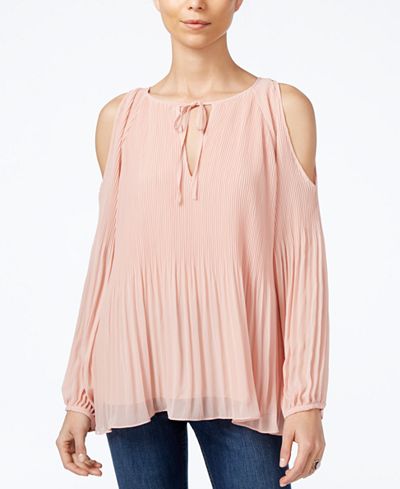 And don't assume that this trend only works when the temperature is warm. Embrace winter with looks like this cold shoulder turtleneck sweater: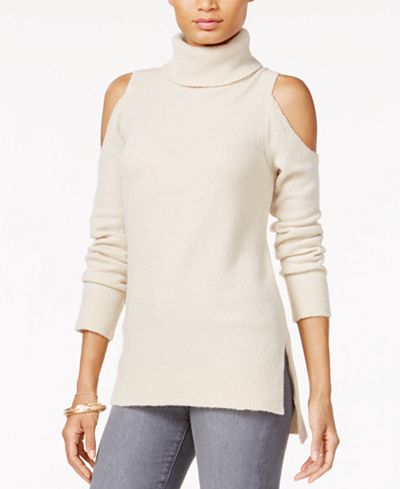 Even though I wanted to show you how easy it is to embrace the off-the shoulder top, don't forget you can also take the 'cold shoulder' look from day to night with a flowy shift dress: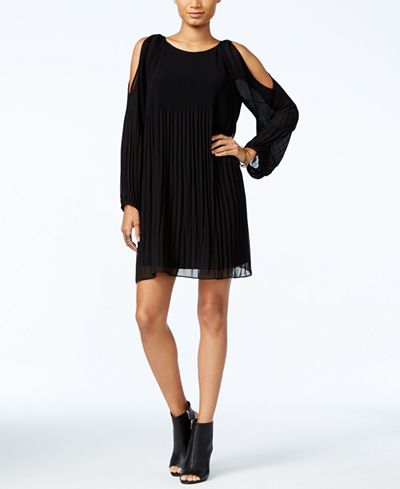 (I happen to think this would be great paired with jeggings too!)
Very rarely does a trend come along that allows you the opportunity to look put together while still feeling comfortable, but look at the variety of looks we've created with just one style of top and your favorite pair of jeans.
All the looks above come from the Sanctuary collection at Macy's, which happens to be on sale during the Macy's One Day Sale. There's never been a better time to try the trend!